If you're lucky you won't be able to get a table at Refettorio Paris. The restaurant, located below the church of La Madeleine in the French capital, is staffed by the world's greatest chefs but, in common with similar venues in London, Rio and Milan, it forms part of Massimo Bottura's Food for Soul initiative, a group of haute-cuisine soup kitchens that take unwanted food and turn it into delicious, nutritious meals for the homeless.
However, you can gain entrance to the French Refettorio, courtesy of the artist and Phaidon author, JR, who helped establish and decorate this charitable venture, and has just posted a new film, detailing a day in the life of the place.
The nine-minute movie, directed by JR and Roberto De Angelis - who also worked on Baby Driver, The Man in the High Castle, and JR's Oscar-nominated documentary Face Places - takes viewers from the banks of Seine, where many of France's rough sleepers spend their nights in tents, to one of the city's major suburban food banks, where Maxime Bonnabry-Duval, the Paris Refettorio's head chef, collects produce for that evening's star volunteer: Pascal Barbot of the three Michelin star restaurant, L'astrance.
These vegetables, nuts, fruit, oil and other ingredients are unremarkable, yet Barbot's treatment of it all is worth viewing. He runs through his haute-cuisine plans for the haul on camera, sketching out his dishes for the Refettorio's brigade, before being surprised by fellow star chefs, the Refettorio's founder Massimo Bottura and Brazil's Alex Atala.
Both Alex and Massimo lend a hand during that evening's service, while Bottura, who hopes to open as many as 1,000 Refettorios around the world, describes the scheme's ultimate goal: to take unwanted food and to restore dignity to homeless people across the globe.
"There's no difference between what happens in here and what happens in our three-star restaurants," he says. "Cooking is an act of love."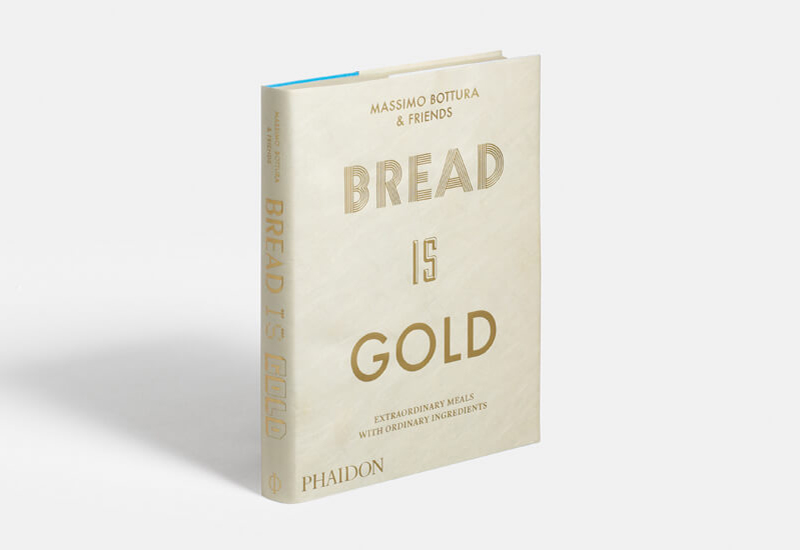 To learn a little more about that love, order a copy of Massimo's book, Bread is Gold here; for more on Alex Atala, get his book, D.O.M.; and for more on JR consider a copy of his monograph, Can Art Change the World? He and his art seem to be making a pretty good job of that.