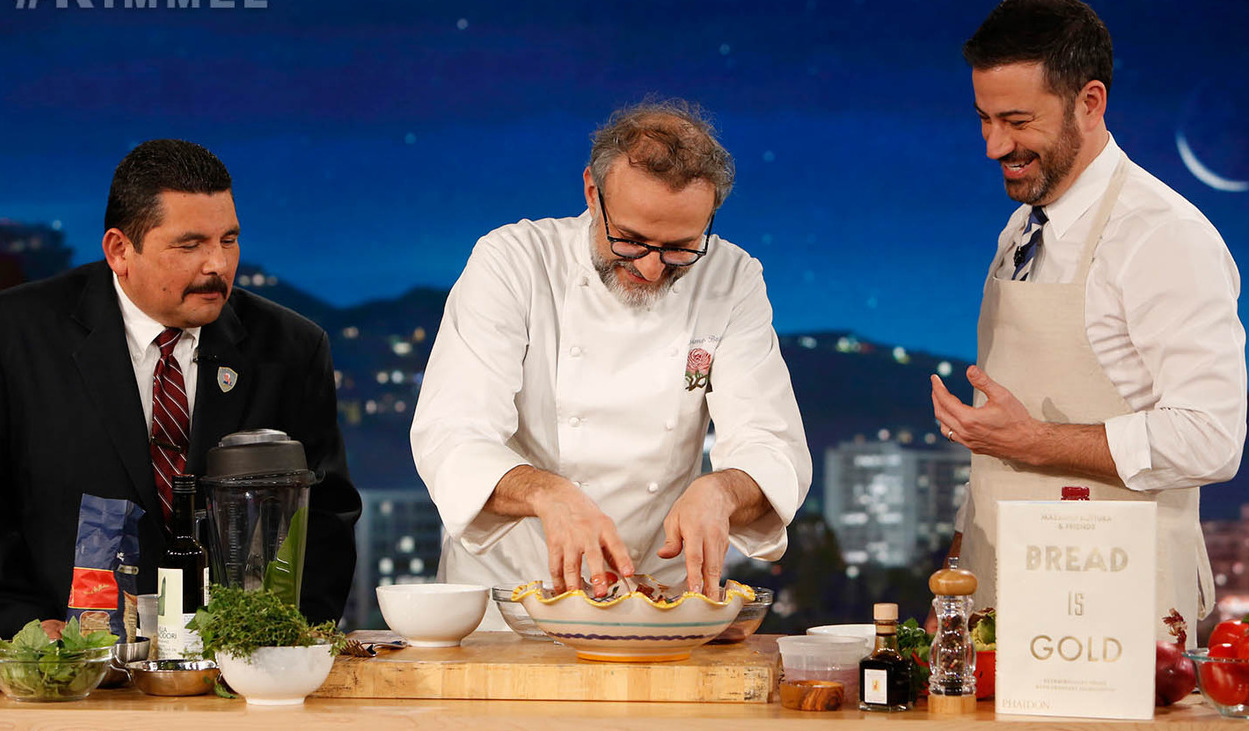 Massimo Bottura cooks leftovers for Jimmy Kimmel
The Italian chef worked his Bread is Gold magic for the Oscars host on Jimmy Kimmel Live! last night
Jimmy Kimmel likes Massimo Bottura's cookery. In 2014, the Italian chef fed the Oscars host and late-night TV star his famous dish Memory of a Bologna Sandwich live on Kimmel's show.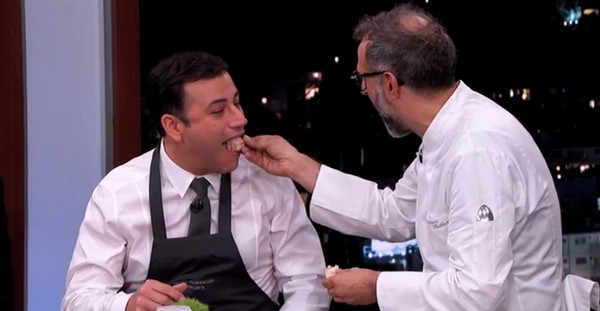 However, Kimmel wasn't so familiar with Massimo's more recent charitable work, turning bin-bound ingredients into healthy, delicious dishes for the poor. Last night, Bottura returned to the show to tell Kimmel about his work, and the cookbook he and his famous chef friends helped produce, Bread is Gold. What's more, Massimo even got to demonstrate some of the recipes.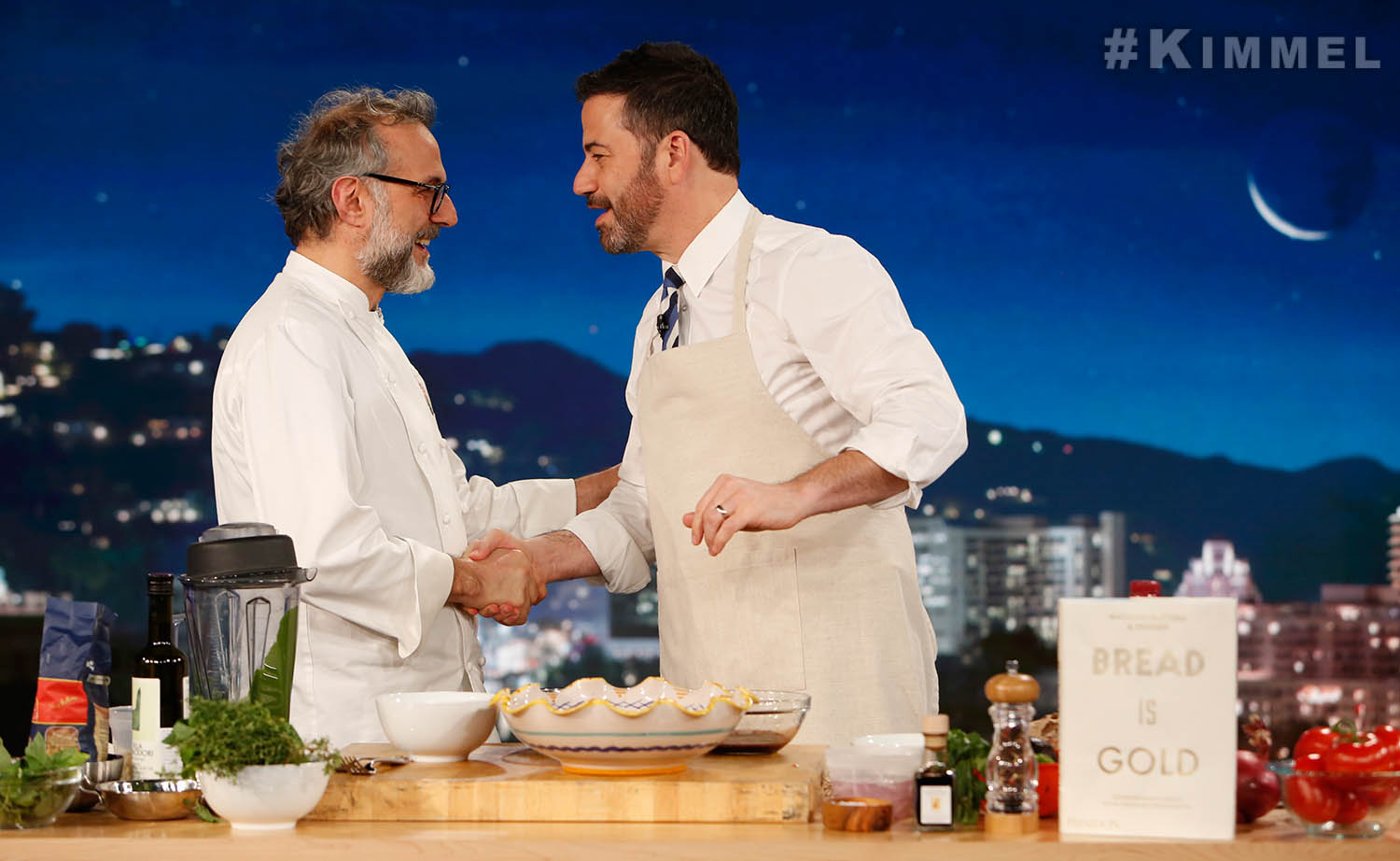 Taking the leftover ingredients found in the Jimmy Kimmel Live! writers' kitchen, Massimo managed to cook a remarkably good three-course meal, with a little help from Jimmy and sidekick Guillermo Rodriguez. The meal consisted of a Mexican panzanella; breadcrumb pesto and pasta, topped with toasted popcorn; and sautéed bananas, with honey-nut cheerios and chocolate, with leftover ice cream.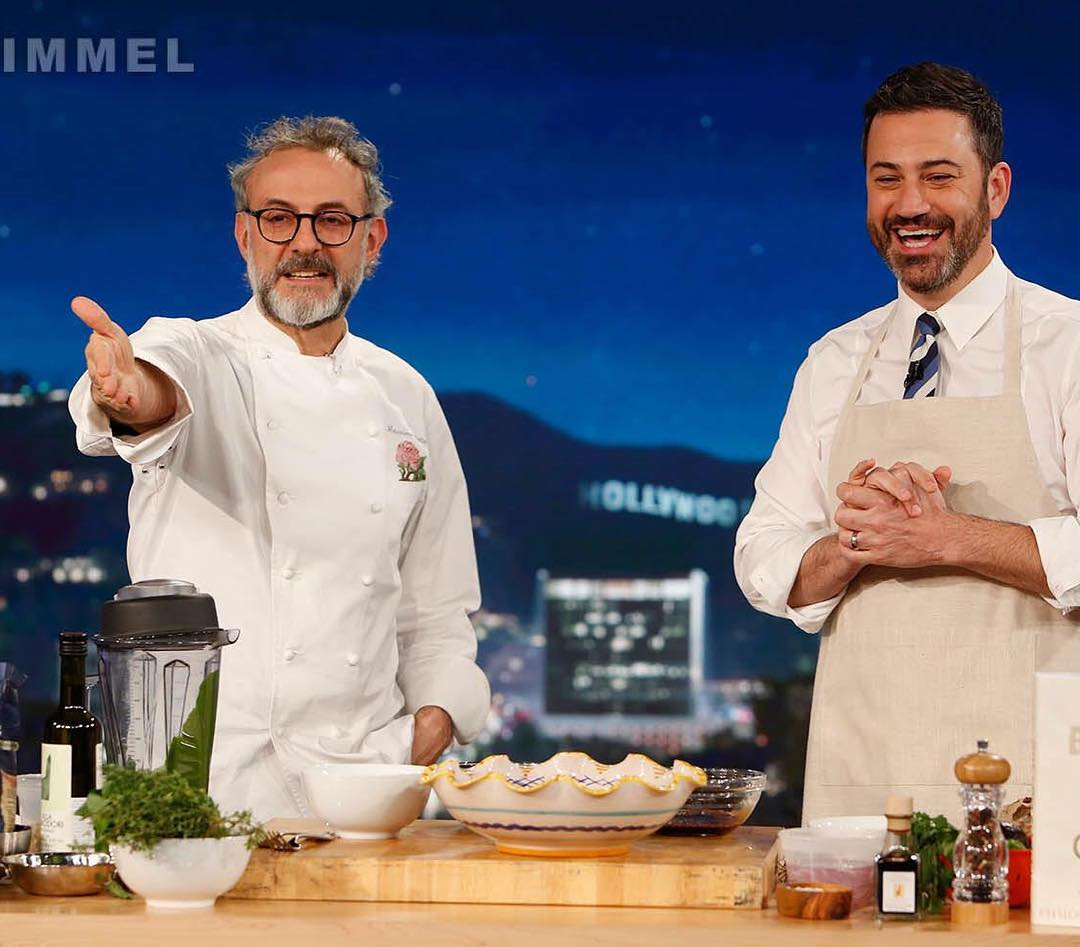 You can watch the full clip below,and anyone can enjoy some equally extraordinary food made from ordinary ingredients by ordering Massimo's book Bread is Gold book here; proceeds from this publication go towards Bottura's international charitable organisation, Food for Soul.