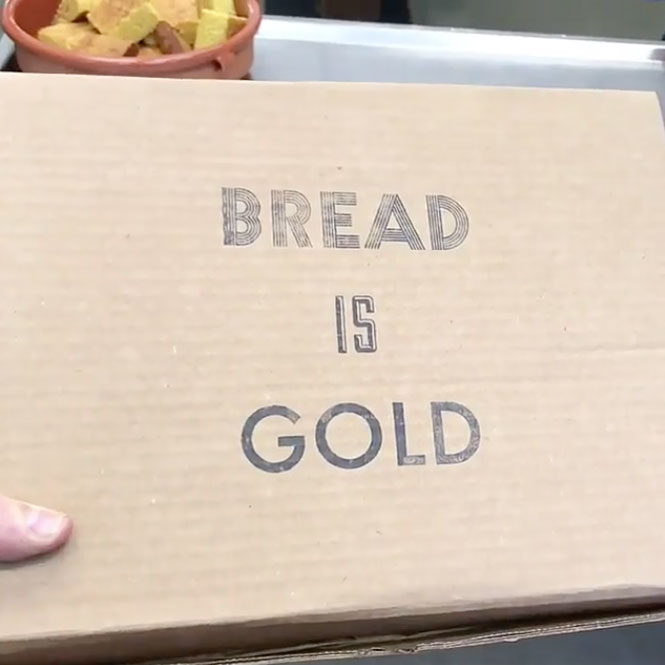 Olafur Eliasson unboxes Bread is Gold
Berlin-based artist and activist instantly recognises the value in Massimo's extraordinary new book
The Icelandic-Danish, Berlin-based artist Olafur Eliasson is not the sort of guy who limits himself to gallery walls. Over the past three decades Eliasson has installed artificial waterfalls in New York, hauled icebergs to Paris, dyed rivers green, distributed solar torches and designed an array of buildings and public spaces, while campaigning for action against climate change, and helping to provide electric light to those without access to electricity.
His studio even branched out into cookbooks back in 2016, with Studio Olafur Eliasson: The Kitchen, which detailed the nutritious communal lunches Eliasson, his colleagues and collaborators enjoy at their studio in Berlin.
With this in mind, it shouldn't come as any surprise to learn that Eliasson appreciates the philanthropic project fellow art and food lover Massimo Bottura sets out in his new book, Bread is Gold.
Bottura, a Michelin-starred chef whose Modena restaurant Osteria Francescana was ranked best in the world in 2016, has spent the past couple of years creating an international chain of haute cuisine soup kitchens, where he and other world-class chefs, such as René Redzepi and Ferran Adrià, create extraordinary meals for the poor, using unwanted ingredients donated by local restaurants, grocers and wholesalers.
Such a simple, effective, socially conscious scheme naturally wouldn't be lost on Eliasson so we were happy to see Studio Olafur Eliasson post a short video of the artist unboxing his copy of Bread is Gold in his kitchen.
For more on Eliasson's extraordinary art get this book; for more on his kitchen, get Studio Olafur Eliasson: The Kitchen; and for more on Massimo's extraordinary meals made from ordinary ingredients, get Bread is Gold, here.