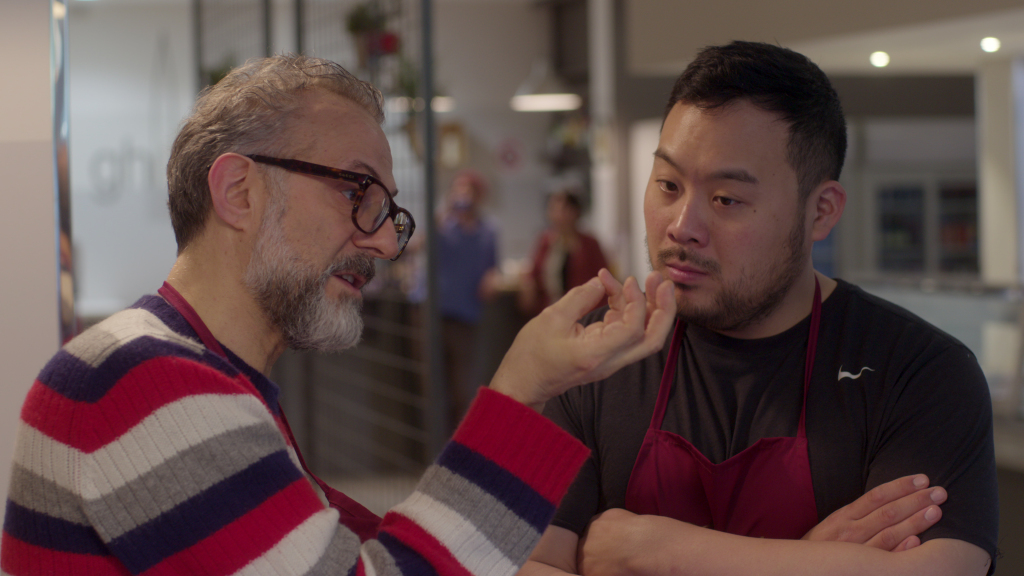 Phaidon chefs make ugly, delicious food with David Chang
The Momofuku boss and Phaidon contributor finds bad-looking, great-tasting dishes for his new Netflix show
David Chang might be a star chef, but he has a problem with exquisitely presented dishes. Or rather, as he explains in the trailer for his new Netflix show Ugly Delicious, he says "I've reached a point where I'm OK making really ugly food."
The show foregoes the usual food porn and fine dining clichés, to explore instead the fully flavoursome possibilities offered by such simple, homely looking dishes fried chicken and pizza.
In the eight-episode series, which released on Netflix at the weekend, Chang and fellow Phaidon contributor Peter Meehan cross the globe to meet and eat with chefs, restaurateurs and other food lovers, pushing as much flavour as possible into simple dishes.
The second episode focuses on tacos, with a visit to René Redzepi's Noma pop-up in the Mexican jungle, and a trip to Pujol in Mexico City, where Enrique Olvera offers his own exacting take on the dish.
Stuffed, the episode devoted to dumpling-style dishes, meanwhile, stops off at Massimo Bottura's Osteria Francescana, in an intercontinental showdown between Italian stuffed pasta and Asian dumplings.
You can find them all on Netflix now. For more on Tacos get Tacopedia; for more on Enrique Olvera's food get this book; for more from David Chang get Corey Lee's Benu book (Chang wrote the foreword); for more from Pete Meehan, read his foreword to Daniel Patterson's book Coi; for more Massimo get Bread is Gold; for more on where to eat pizza get Where to Eat Pizza.