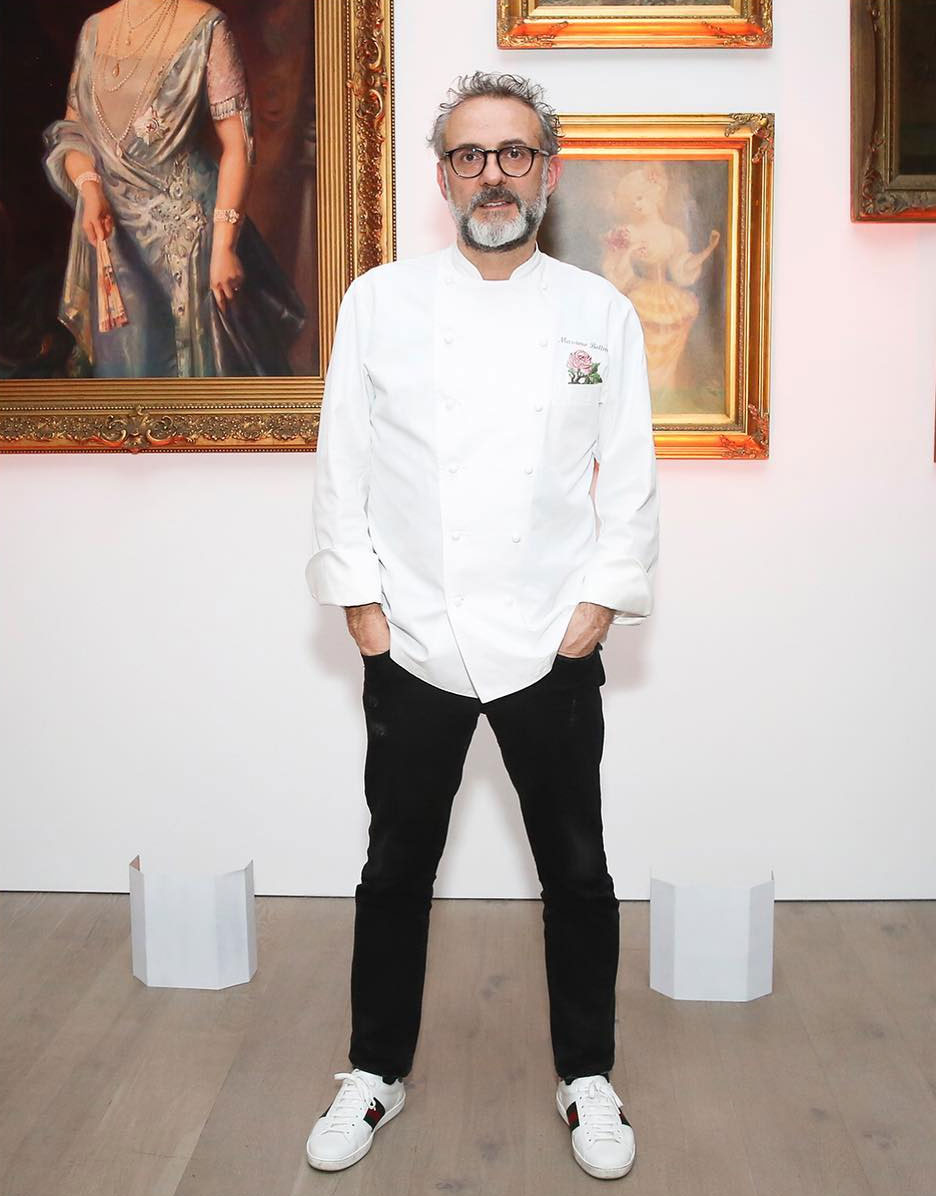 Gucci, Christie's and Courtney Love celebrate Bread is Gold
The Italian fashion house hosts a special LA dinner for Massimo Bottura and a host of famous names
The Italian chef, Phaidon author and philanthropist Massimo Bottura reached a huge audience last week, when he took the leftovers from Jimmy Kimmel's writers' kitchen and cooked a three-course meal with them, live on the late-night TV host's show.
However, a few days later, he addressed a more select crowd in LA, preparing a meal at Christie's in Los Angeles. The dinner was staged in conjunction with Gucci, to promote Bottura's book Bread Is Gold, in which Massimo and other world-famous chefs prepare extraordinary meals from ingredients that often end up in the bin.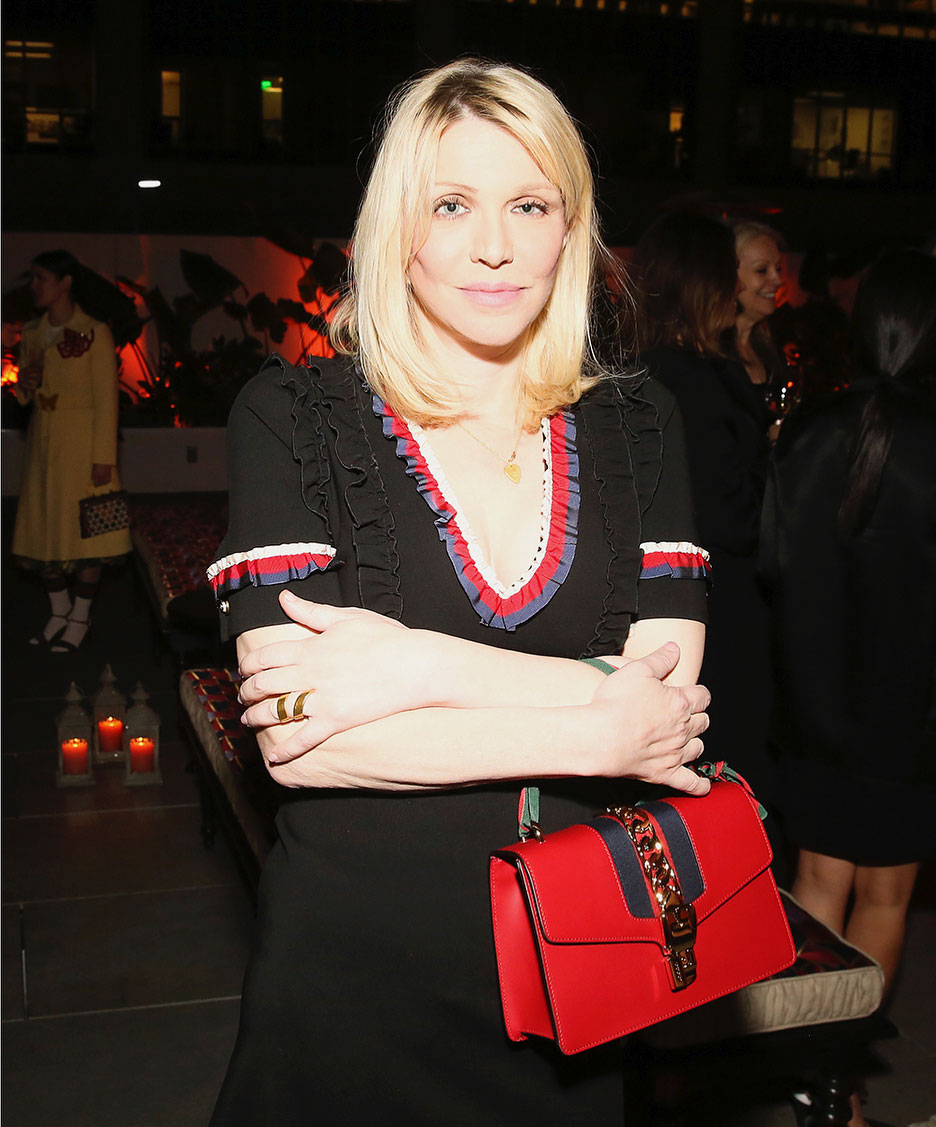 The book supports Bottura's Food for Soul initiative, a series of charity soup kitchens, taking otherwise wasted foodstuffs in Modena, Milan, London, Rio and elsewhere, to serve healthy, nutritious meals to the poor and needy.
It's a cause close to the heart of many of LA's more fortunate, judging by Gucci's guest list. Musician and actress Courtney Love; the model and actress Hari Nef; the designer Eva Chow, and the director of the Los Angeles County Museum, Michael Govan were all in attendance, enjoying Bottura's Peking-duck risotto and lobster buns.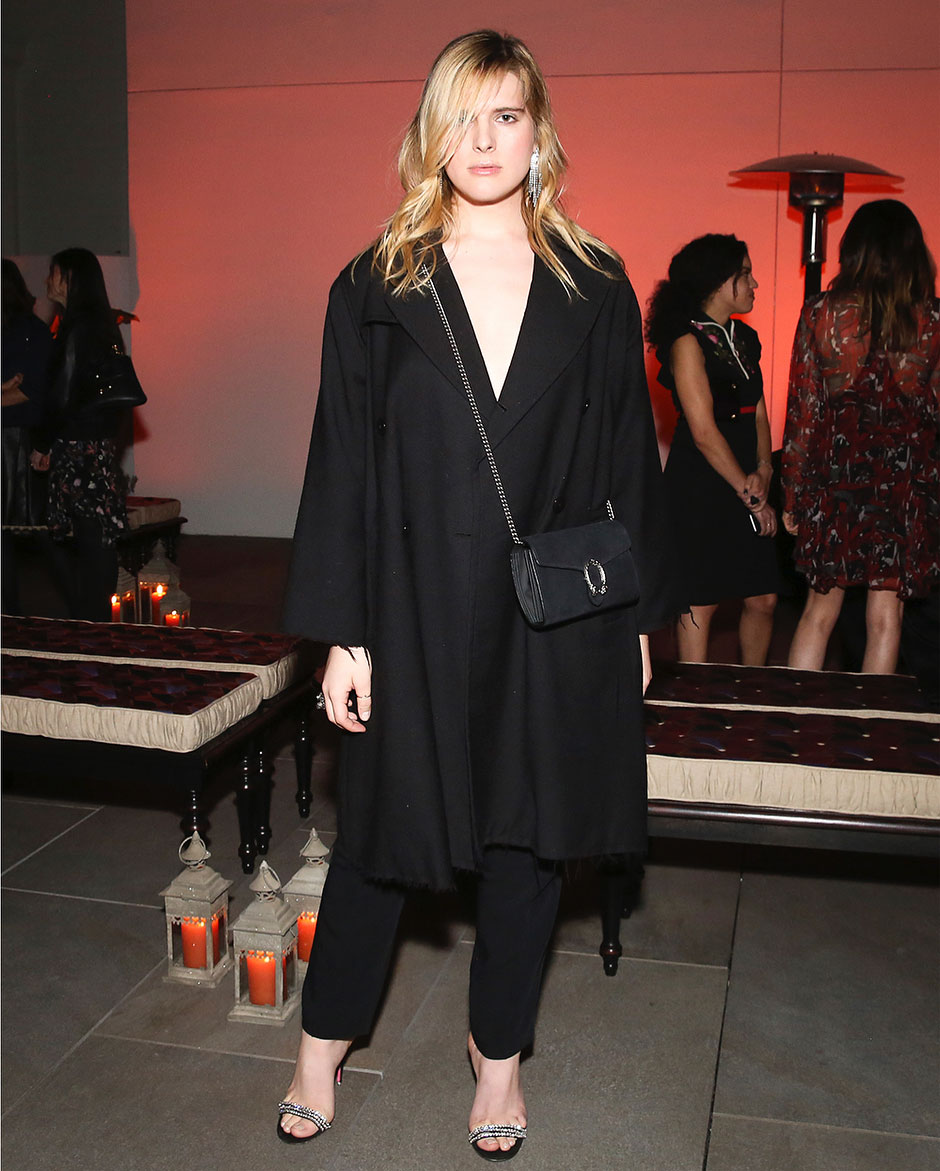 You're hardly likely to find those ingredients mouldering at the back of the fridge, though, as Bottura told Vogue, the recipes in his actual book make a virtue of culinary flaws.
"The recipes in this book are odes to imperfection," he said. "On one hand, they can be considered ordinary; on the other hand, they just might be the most extraordinary proof that cooking is a call to act. Eventually, recipes can change the way we look at the world."
For more on extraordinary food from ordinary ingredients order a copy of Bread is Gold here.