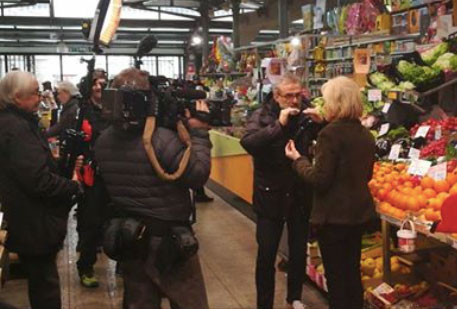 Here's a sneak peak of Massimo Bottura on 60 Minutes tonight!
Watch Channel 2 at 7pm tonight to see our Bread is Gold and Skinny Italian Chef author interviewed by Lesley Stahl
She's been rebuffed by the President of France, she covered the Watergate scandal from an appartment in the Watergate complex and was White House correspondent during the presidencies of Jimmy Carter, Ronald Reagan and George H.W. Bush - and she appeared in an episode of Frasier!
For the last year however, Lesley Stahl has been been trailing our very own Skinny Italian chef, Massimo Bottura around the world and in his hometown of Modena where his world beating Osteria Francescana restaurant is based. And, true to form, she has a great story to tell. You can watch the interview tonight (Sunday October 7) at 7pm ET/PT on Channel 2.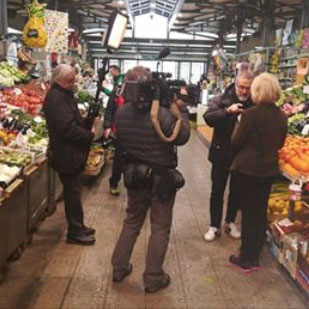 Our pictures were taken in March this year when the pair were filming in the Mercato Storico Albinelli market in Modena.
We'll be bringing you the choice cuts from the interview on Phaidon.com tomorrow. Hope you enjoy the show. And while you're waiting for it to start take a look in the store at Massimo's two great Phaidon books Bread Is Gold and Never Trust A Skinny Italian Chef.