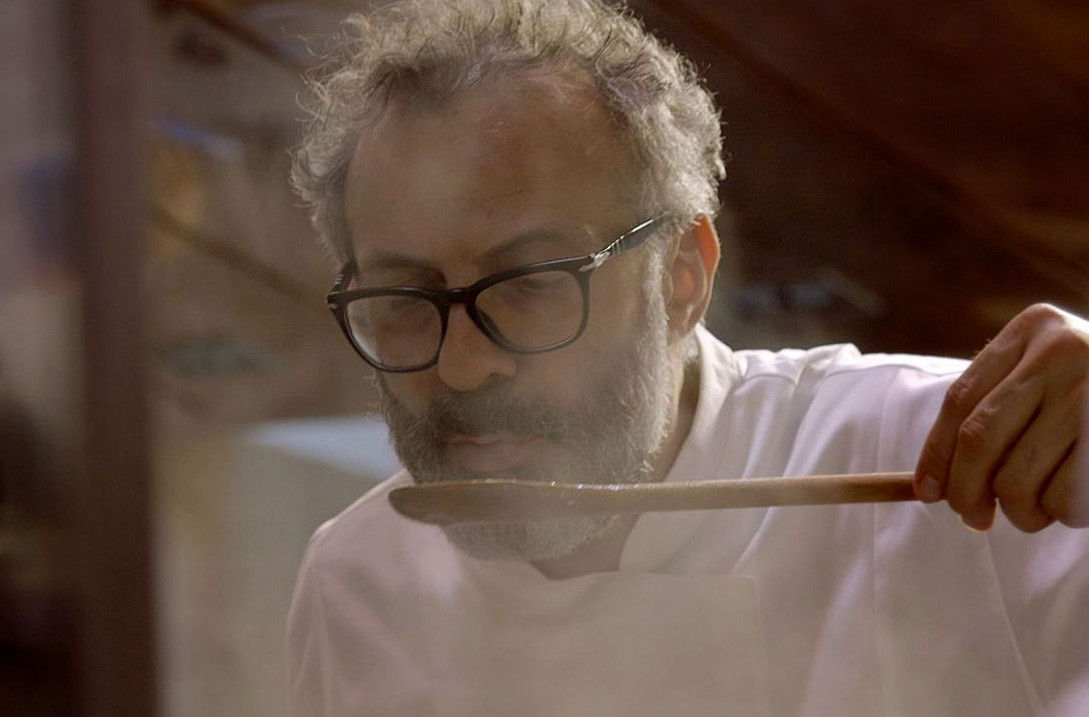 What we learned from Massimo Bottura's new Netflix film
The chef's new feature-length documentary, Theater of Life, shows how he took waste food and fed the homeless
Massimo Bottura's project Refettorio Ambrosiano was sometimes described as a pop-up when it was first launched. In 2015, during the Milan Expo, the Italian chef, Phaidon author and head of the three Michelin star Osteria Francescana, created a new kind of soup kitchen, taking unwanted, waste ingredients from the Expo's grounds, and cooking them into gourmet meals for the city's homeless.
During those five months, Massimo and guest chefs, including René Redzepi, Ferran Adrià and Virgilio Martinez, transformed 15 tons of unwanted produce into healthy, seasonal meals. There was some suggestion that, when the Expo ended, Massimo's project would also draw to a close. However a new Netflix film, Theater of Life, shows just how long-lasting this apparently impermanent venture has proven to be.
The 93-minute documentary focuses on this initial, Milanese venture, yet it also foreshadows the Refettorio's expansion. In the film, Redzepi asks Bottura, "you're in this for life, right, this project?", and Massimo agrees. Since filming that initial project, Massimo and his wife Lara Gilmore have set up similar concerns in London, Rio de Janeiro, Bologna, and Modena, won support from the Rockefeller Foundation to develop the project in the US, and continued to feed the needy in Milan, using waste from local supermarkets.
The appeal of Massimo's project to local mayors and homeless charities is obvious, yet the Refettorio is also attractive to ambitious cooks. The acclaimed Peruvian chef Virgilio Matinez is more used to unearthing exotic ingredients from his country's remote regions, yet also sees the advantages in using discarded produce. "You don't know what you can get from a product until you are in this position," he says in the film.
Similarly, Massimo's Refettorio allows chefs to satisfy the needs for an unusual sort of diner: the poor. "It comes naturally to a lot of cooks to want to take care of people," Redzepi explains in the film, "because that's what we do everyday."
Perhaps part of Massimo's genius lies in the way he has freed world-class chefs from the tyranny of the tasting menu and the six-month waiting list, allowing them to simply cook good food for hungry people.
For more on Massimo's gourmet soup kitchen that's taken over the world, including many of its recipes, pre-order a copy of his new book, Bread is Gold.