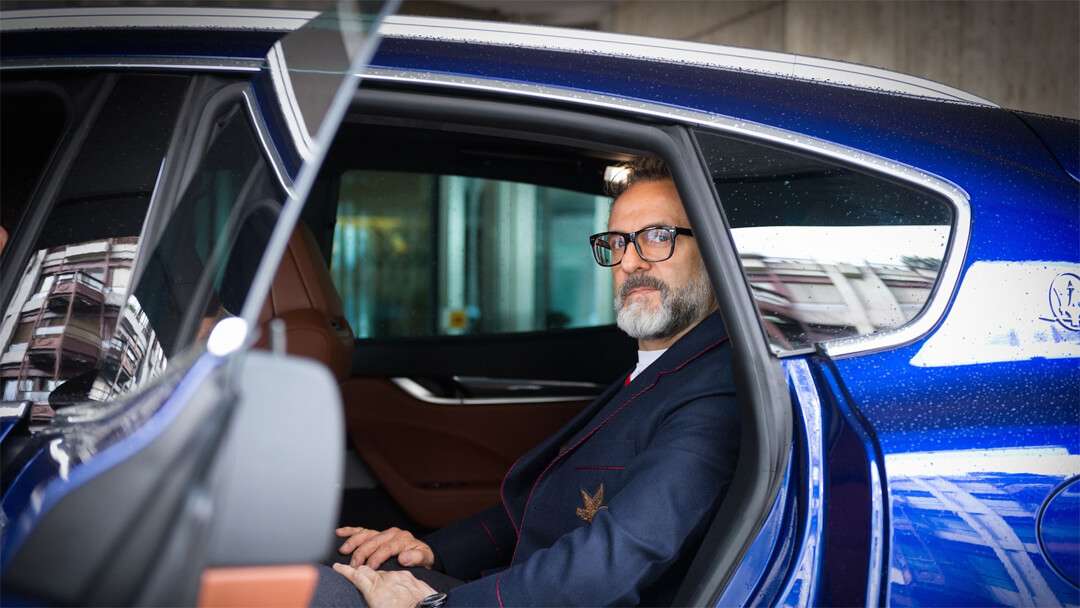 Massimo Bottura on meeting Michael Schumacher
He may love Maserati now but he still has a soft spot for the rubber burning Ferrari drivers of his youth
Massimo Bottura rather likes his cars. The chef grew up in the Emilia-Romagna region of Italy, home to Ferrari and Maserati. As he tells the Sunday Times in a recent interview, he can remember the Ferrari drivers hanging out in his home town of Modena. "Clay Regazzoni turned tyre-burning doughnuts in the main square, and we loved Niki Lauda" he says.
Today, the chef has had the privilege of hosting latter-day Formula 1 stars such as Fernando Alonso, Felipe Massa and Michael Schumacher at his world-class, 3-Michelin Star restaurant, Osteria Francescana.
"Michael is very special to me," Bottura tells the paper. "He was the greatest Ferrari driver of all and a friend. After one dinner, he presented me with his red racing overalls. On the back was his name and mine."
However, there were a few years when the chef's career was stuck in the pits. Elsewhere in this interview for the Sunday Times' driving section, the chef recalls the bad old days, towards the end of the 1990s, when his restaurant was doing so poorly the chef considered selling up, having been reduced to driving a Mazda 121 around town.
Thankfully, a fortuitous review in 2000 turned things around for Bottura. Both local diners and visiting food lovers began to appreciate his innovative, irreverent remakes of Italian culinary classics, and today Bottura has the pleasure of driving a Maserati Levante, having struck a sponsorship deal with the car marque.
"I like to cook slow and drive fast," he tells the paper. "That is the perfect combination. But it's not like that when I'm with my friend Heston Blumenthal. He usually prefers to go by helicopter." Next year, Massimo. Next year.
For more on this brilliant chef's life, food and outlook get Never Trust a Skinny Italian Chef; for more on his Food for Soul philanthropic project get Bread is Gold. For more on Italy's automotive brilliance, look forward to our forthcoming Ferrari book with The Design Museum.