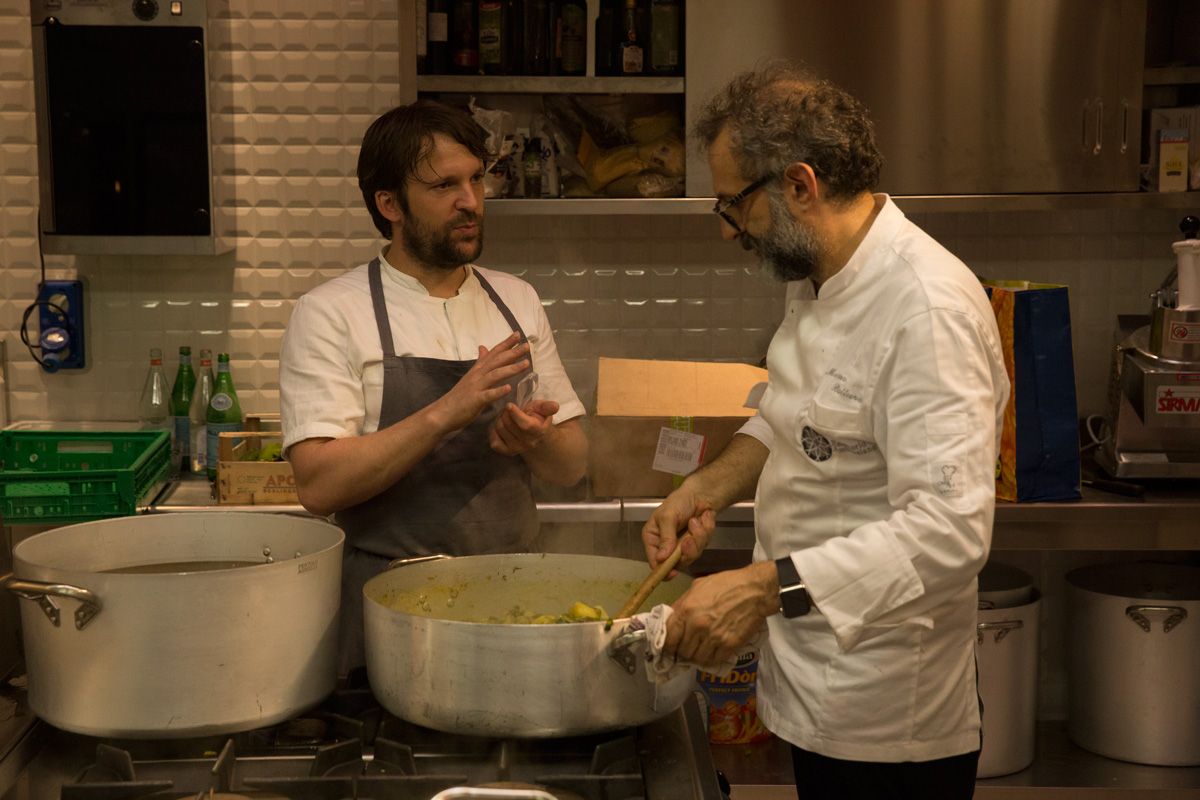 Massimo Bottura and René Redzepi create kitchen alchemy
Trash-bound ingredients take on a whole new life in The Skinny Italian chef's Bread is Gold book
When Massimo Bottura met René Redzepi in the kitchens of elBulli in Spain during the summer of 2000, neither chef had topped the World's 50 Best Restaurants list; Redzepi had yet to open Noma, and Bottura's Osteria Francescana was respected, though relatively obscure.
Yet Bottura suspected Redzepi might be on the path to greatness. "René was a kid ready to take on the world." explains Bottura in his new book Bread is Gold. "He wasn't there stealing secret recipes or hunting for techniques like most of the chefs around us. He was there to soak up Ferran's folly and magic."
Redezpi brought a little of that magic to his Copenhagen restaurant, introducing innovative practices to Noma such as Trash Cooking, wherein almost no part of a plant or animal was thrown away, and instead chefs were forced to find new ways to cook and serve all seeds, skins, and other castoffs.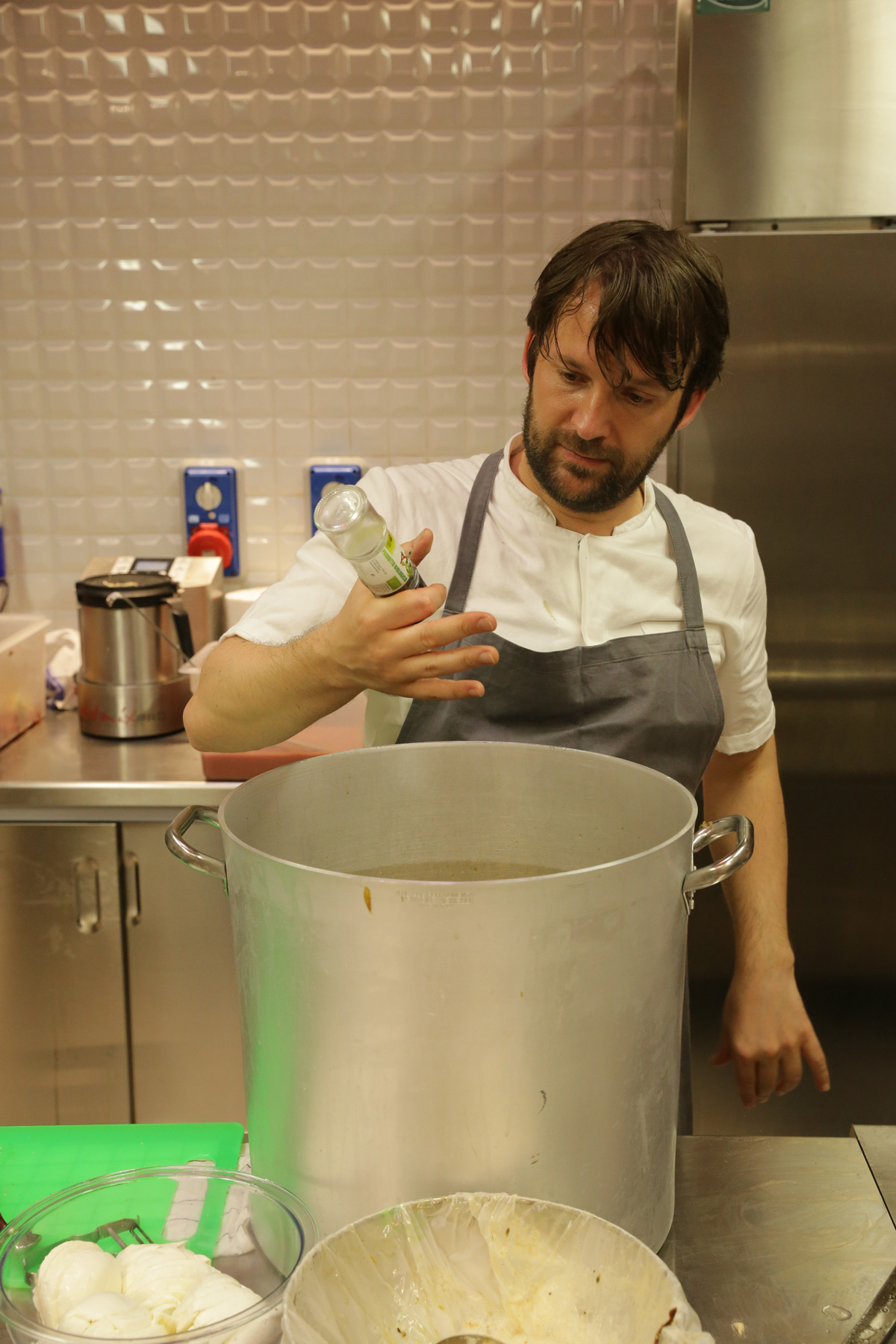 Redzepi told Bottura that he employed this technique not to be thrifty or environmentally friendly, but for creative reasons. "When we'd run out of ingredients," Redzepi explains in the new book, "we started looking at what we threw in the trash."
When Redzepi came to cook as a guest head chef at Refettorio Ambrosiano, the haute cuisine soup kitchen Bottura set up to turn trash-bound ingredients into hearty food for Milan's poor, he was presented with an even greater creative challenge. Nobody knew which ingredients were going to turn up, since Refettorio Ambrosiano relied on whatever was donated that morning. As Redzepi puts it in the book, "It was pointless to come up with an idea, because you don't know what's going to come in. What if you'd decided on a ragù and fish came in?"
No fish arrived on the morning Redzepi cooked, but his brigade did get two cases of limes. Rising to this challenge, he turned the fruit into a delicious, zesty, burnt lime vegetable soup, which the chef served alongside hamburgers with eggplant and homemade ketchup, and pasta with popcorn pesto. Not a bad spread, given that most of this stuff was destined for the trash can.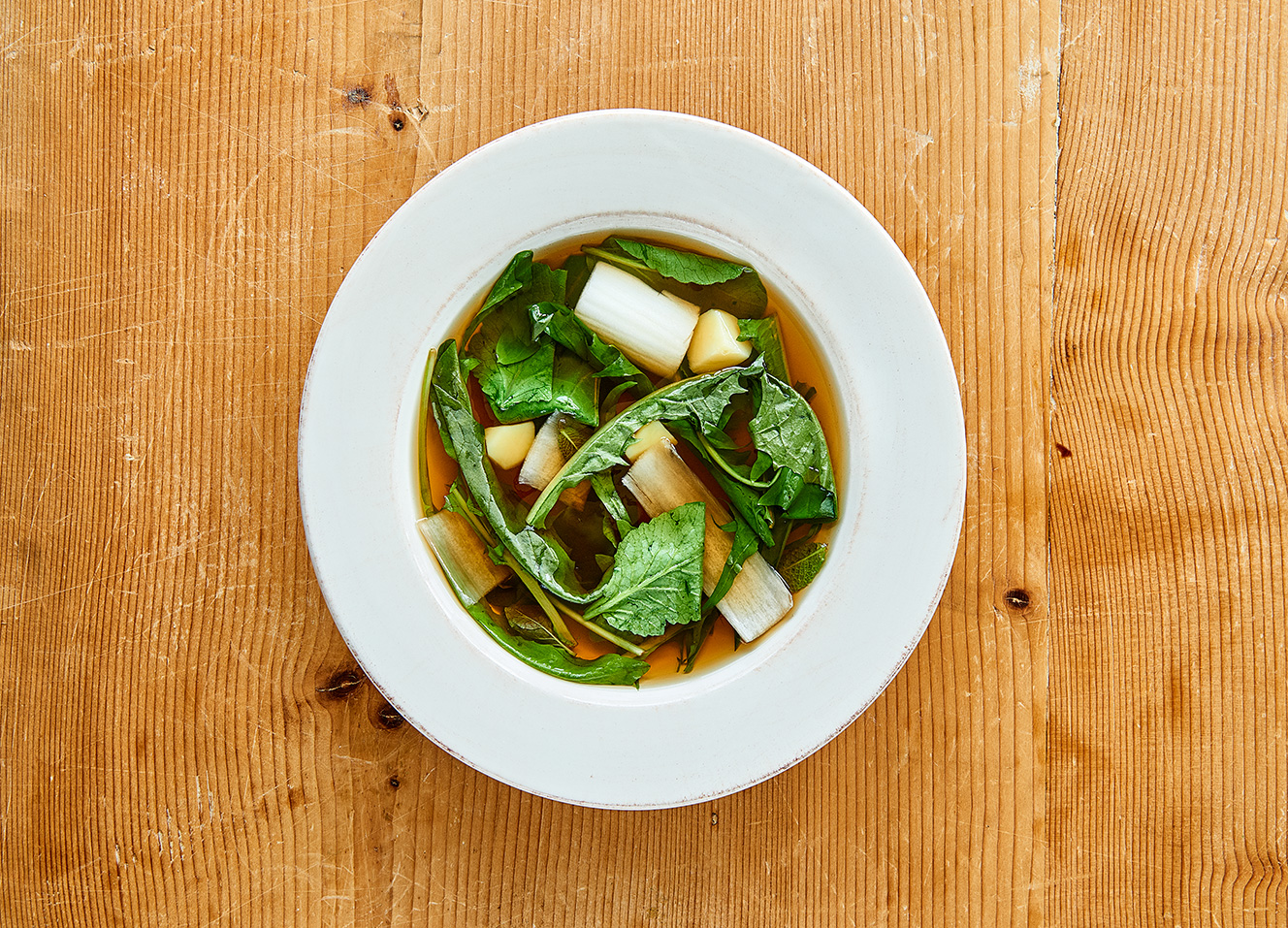 All the recipes for these spontaneous creations are reproduced in our book, alongside similar dishes by Daniel Humm, Alex Atala and Bottura himself. Feel free to use the freshest produce possible, but don't be afraid of throwing in a few ingredients that are on the turn; after all, if its good enough for these two elBulli alumni. . .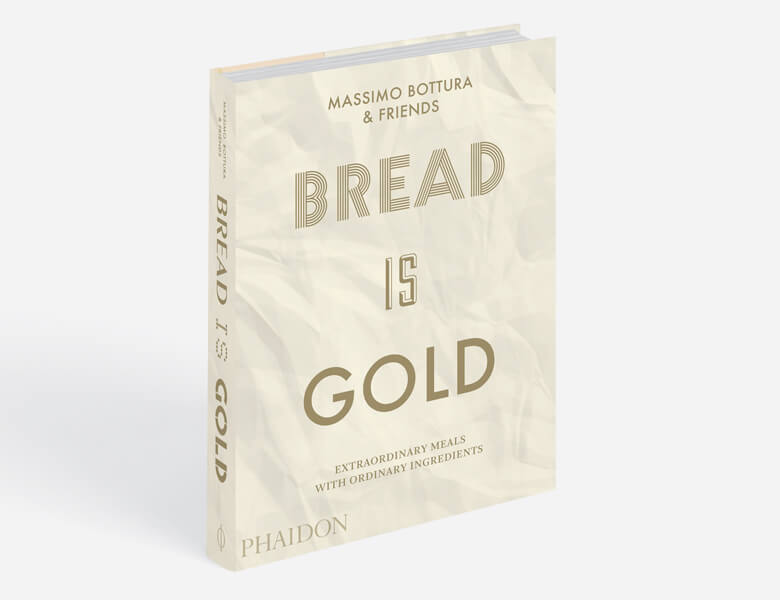 Check back soon for further tales of gastronomic alchemy courtesy of Massimo and his fellow world-famous chefs; you can read about the strawberry gazpacho Daniel Humm conjured out of food waste here; check out the popcorn chicken recipe Alex Atala created here; and to recreate the recipes and learn more about the ideas behind the Refettorio order a copy of Bread is Gold here.