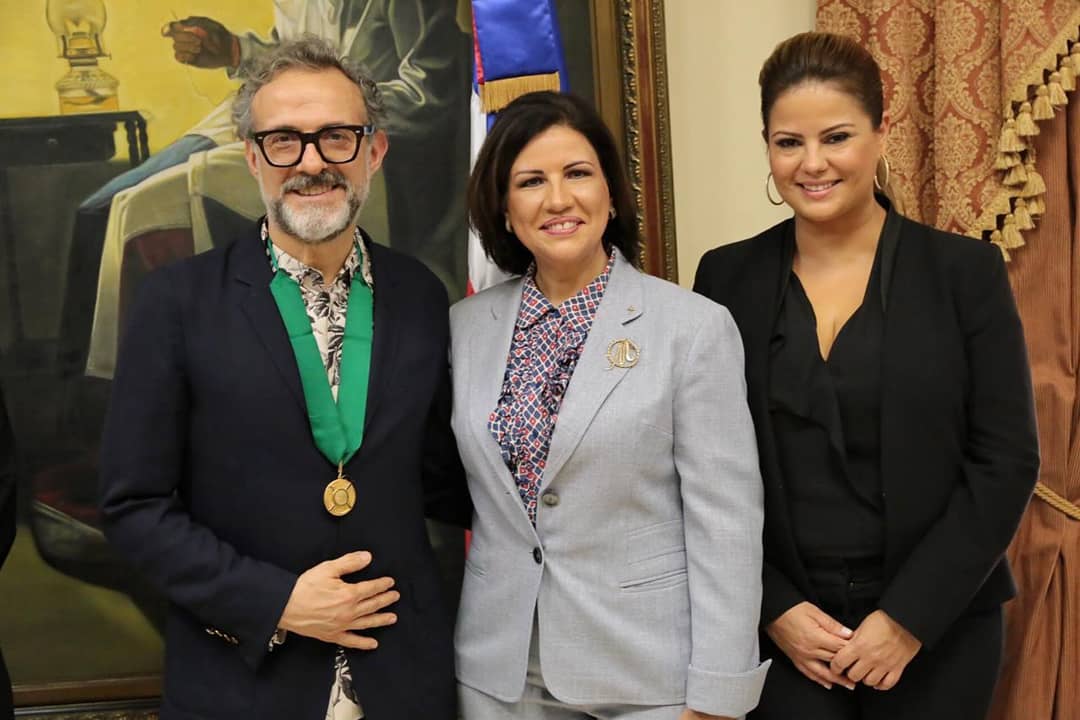 Good for You, Massimo!
Chef and Phaidon author gets a medal in the Dominican Republic for sharing his ideas on eradicating hunger
Massimo Bottura is in the Dominican Republic at the moment, overseeing a series of exclusive, gala dinners. However, he also took some time to help those unlikely to eat food prepared by a Michelin-starred chef anytime soon.
The Dominican Republic's Vice President, Margarita Cedeño de Fernández, is launching a new programme to combat hunger in her country, and took some time to meet up with Bottura, to discuss his Food for Soul refettorio initiative, which has seen him, alongside other great chefs, take unwanted ingredients, to prepare delicious, nutritious for the needy at dedicated, restaurant-style dining halls or refettorios in Milan, Paris, London, Rio and elsewhere.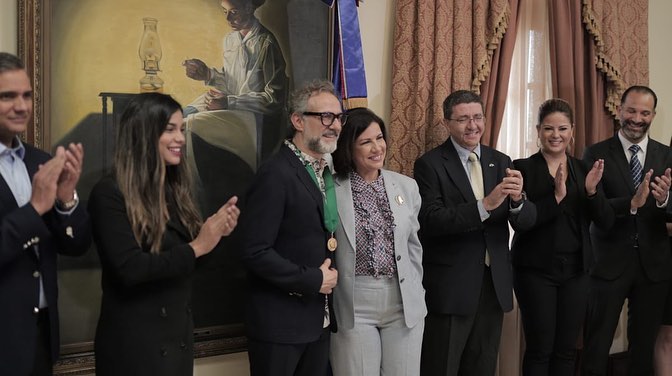 Cedeño de Fernández also awarded Bottura a Bien por Ti, or Good for You medal, which is part of her ongoing campaign to promote good social values across the republic.
It sounds like Massimo's work truly inspired her. "To meet such good people, with noble souls and clean hearts, with so many desires to contribute to humanity and to change the world, always fills me with a lot of emotion, joy and happiness," she later wrote.
And those feeling were mutual. "These are the moments in which you realize that the future is not just about the quality of the ingredients but also the quality of the ideas," wrote Massimo, following the award ceremony.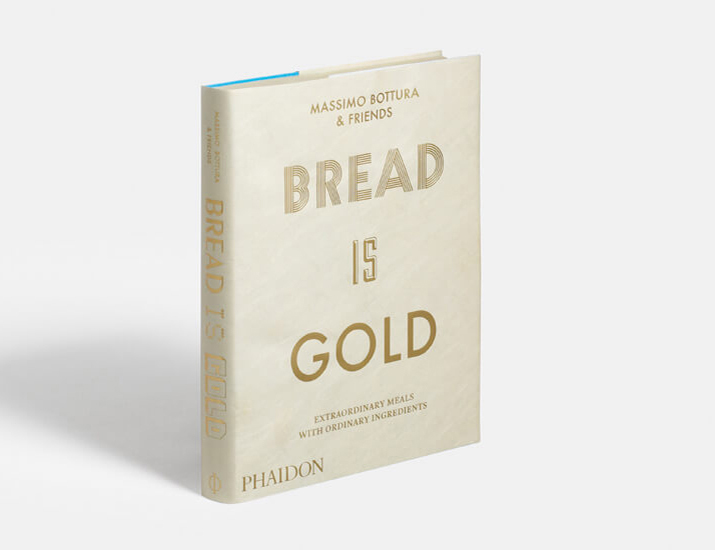 To find out what you can do with simple ingredients and great ideas, take a look at Bottura's Bread is Gold.