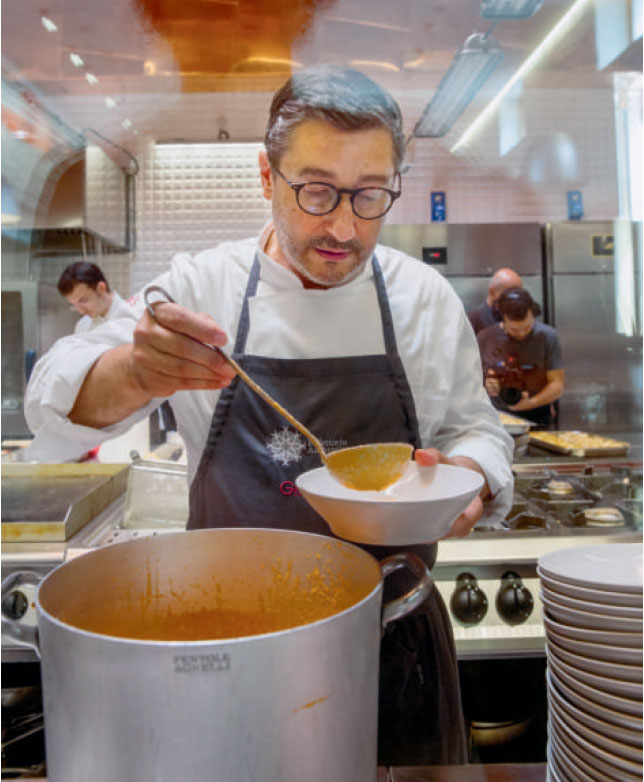 Massimo Bottura and Joan Roca create kitchen alchemy
Roca's use of Italian flatbreads was, for Bottura, as smart and ingenious as an elegantly solved maths problem
El Cellar de Can Roca in Girona, northern Spain, lies around 500 miles from Refettorio Ambrosiano, Massimo Bottura's haute cuisine, Milanese soup kitchen, which serves bin-bound ingredients to needy citizens. No wonder then that the gastronomic cultures of these two Mediterranean regions are quite different.
When Joan Roca came to cook at the Refettorio back in 2015, he was widely regarded as one of the world's best chefs, El Cellar de Can Roca having topped the World's 50 Best Restaurants list some weeks before. Despite this accolade, Joan wasn't wholly familiar with all the ingredients being donated to the Refettorio that day. In particular, he was puzzled by a vanload of piadina, an Italian flatbread common to the Romagna region, but little known beyond it.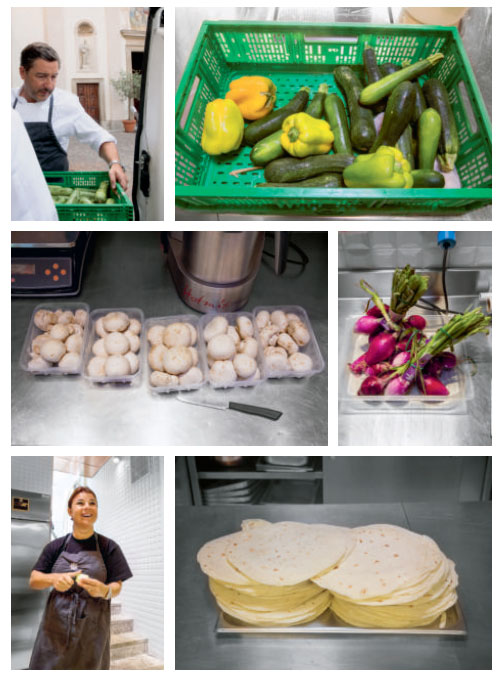 "A piadina is cooked like a crepe on a hot round cast-iron surface and then filled with cheese, cold cuts, or vegetables - and occasionally even Nutella - and folded over like a half-moon," Massimo explains in his new book Bread is Gold. "It is street food and something you don't need a fork and knife to eat."
While piadina doesn't require cutlery, a little local knowledge does help. "Joan looked quizzically at the packaged piadina and Cristina [Reni, the project manager] quickly explained how they were usually used. He stood there for half a minute processing the information, and eventually decided to make wraps."
Joan's restaurant has three Michelin stars, and can afford to source the best, freshest ingredients. However, a couple of hours in the Refettorio, working with these tired, unfamiliar flatbreads, plus a little beef, vegetables and cheese, allowed the chef to show his true talents, in a simple lunchtime service.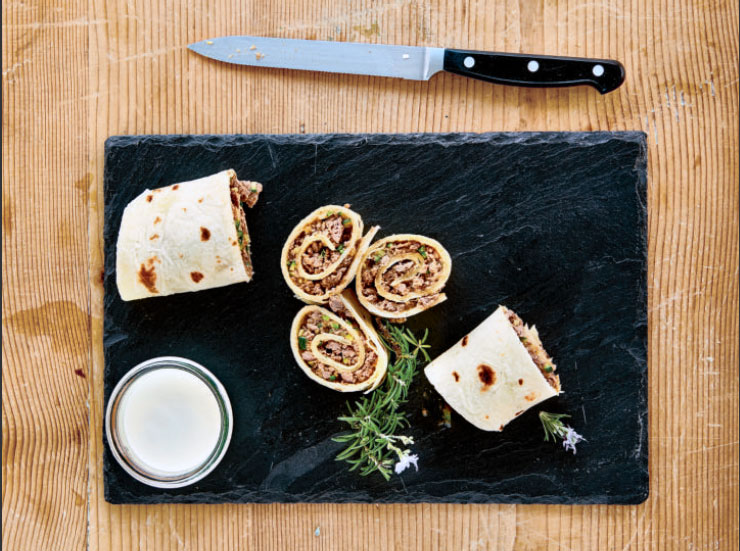 "The piadine were filled with a meat and vegetable stew, then rolled up and cut at an angle and served with a creamy sauce," says Massimo. "These were the most elegant and radical piadina I had ever seen."
This ingenious use of limited resources truly impressed Massimo, from a professional point of view. "Looking at this recipe, it became very clear to me why I asked these chefs to come here to cook," Massimo explains in our book. "Not because I wanted or expected them to re-create the food from their restaurants, not because we needed fancy meals with siphoned foams and sous-vide, but because I knew that they possessed the technique, knowledge, and creativity to see these ingredients from another point of view.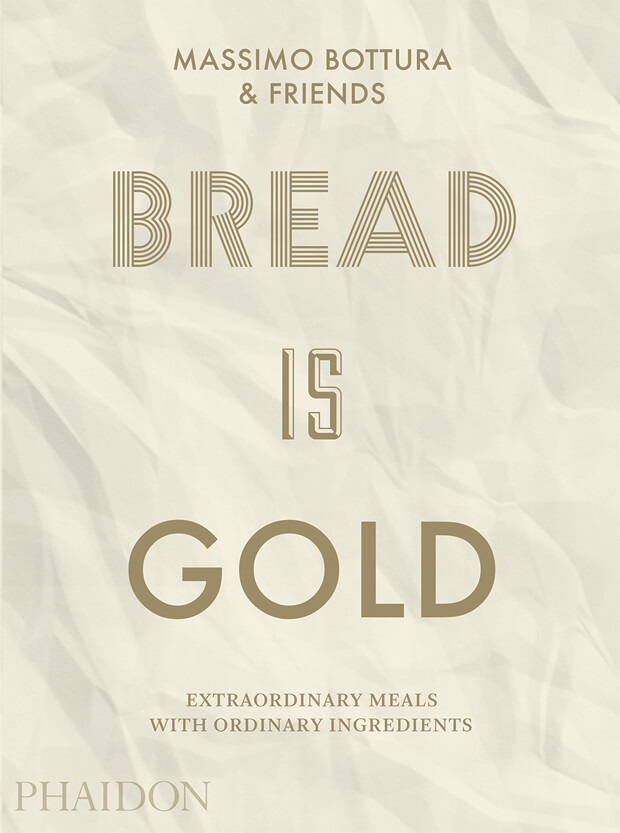 The transformation of the ingredients was of course physical, but it was above all intellectual. Working in the kitchen of the Refettorio was like working on a math problem, except that the chefs reasoned with ingredients and proved their theories with recipes. The other difference was that these solutions were not mathematical - they were emotional."
For more elegant, emotional solutions to food waste from some of the world's greatest chefs, order a copy of Bread is Gold here.