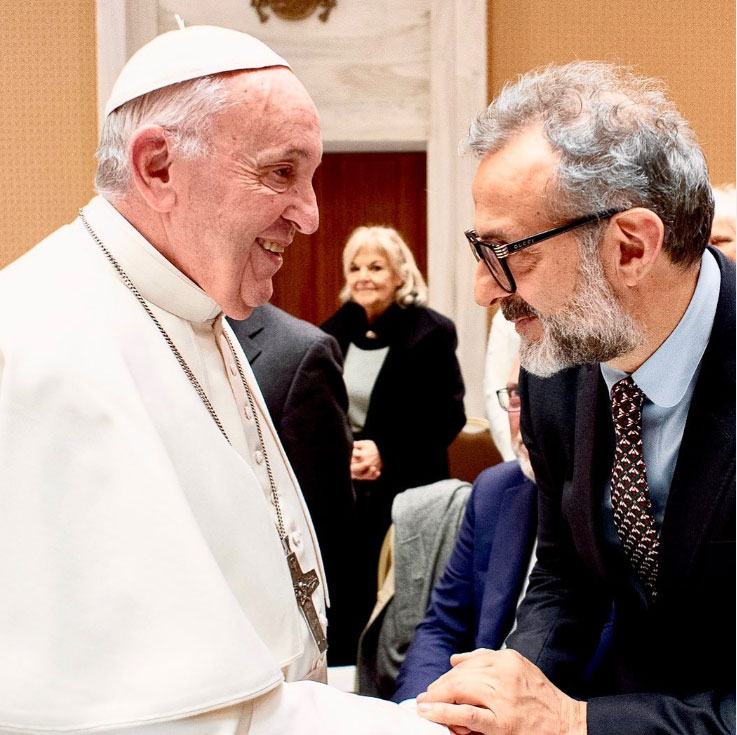 Massimo Bottura meets Pope Francis
The capo of Italian culinary creativity says the head of the Catholic Church showed him 'a new light'
In Italy we have three things that are untouchable," says Massimo Bottura in his book Never Trust a Skinny Italian Chef, "football, the Pope and food."
Bottura excelled at the first, and remains a talented amateur footballer. More significantly though he chose to reinvent the third, both via his world-beating restaurant Osteria Francescana in Modena, Italy, which serves novel, contemporary takes on classics, such as Memory of a Mortadella Sandwich; and through his world-wide group of haute cuisine soup kitchens, or refettorios, which take unwanted restaurant ingredients, and turn them into healthy, tasty restaurant meals for the poor, in London, Paris, Rio and elsewhere.
Now, Bottura has touched the final, and most sacred institution on his list: Pope Francis. Bottura's refettorios receive some support form the Catholic Church, however, in the text to accompany this Instagram post, Bottura credits Pope Francis with not financial support, but cerebral inspiration.
"Even when we think we have it all figured out," he writes, "someone comes to our life and shows a new light. Always keep the door open for the unexpected."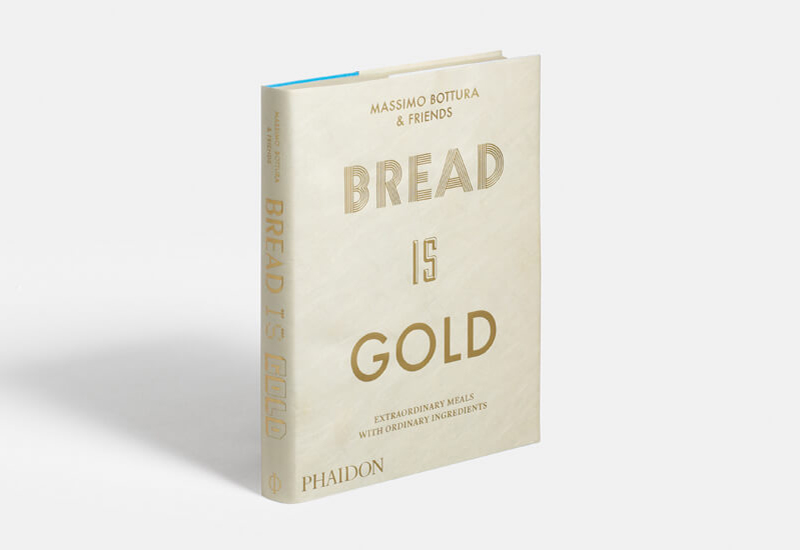 To learn more about Bottura's enlightened charitable culinary initiative, and to try your hand at a bunch of recipes created by famous chefs such as Ferran Adrià, Daniel Humm and Alain Ducasse, among others, order a copy of Bread is Gold; to discover how he reworked Italian cuisine via his love of art, music and ingenuity, order a copy of Never Trust a Skinny Italian Chef here.