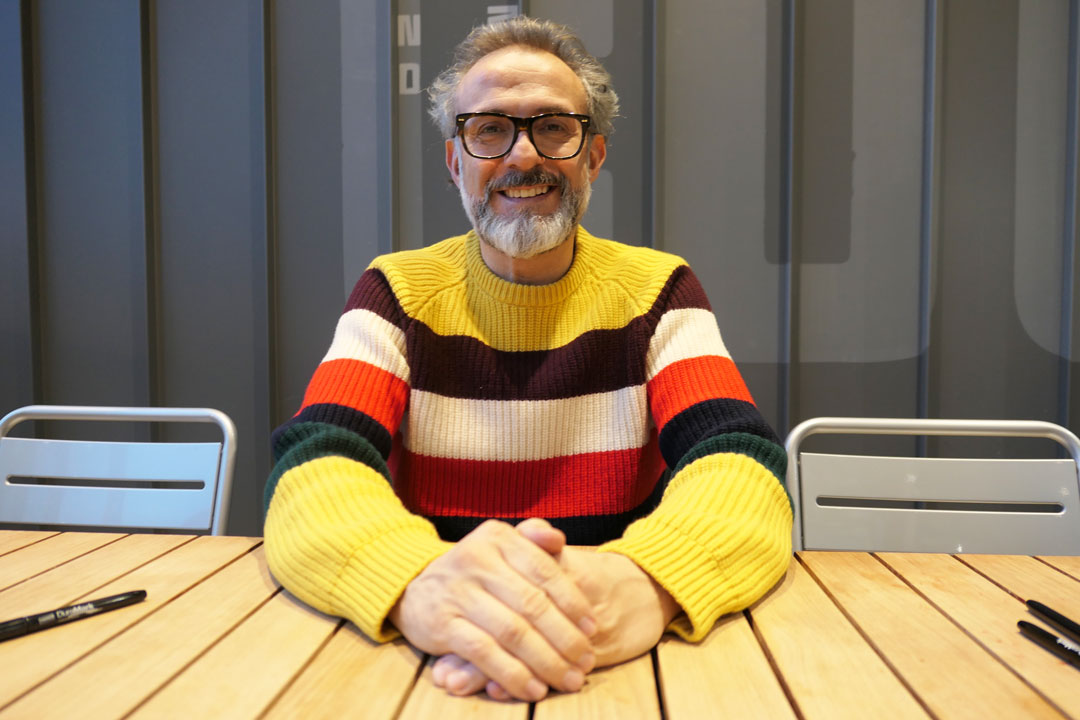 Massimo Bottura - Number ONE in Toronto
The night before his appearance at George Brown chef school, Massimo was hosted by Toronto chef Mark McEwan for Lavazza coffee and cocktails at ONE Restaurant in the Hazelton Hotel
Last week we brought you news from Massimo Bottura's visit to Toronto's George Brown College as part of his US tour promoting his new book Bread Is Gold and his Food For Soul initiative to combat global food waste and feed the needy.
Massimo arrives in the UK for selected appearances this week so we thought we'd round up our US tour coverage with a second story from his Toronto visit.
The night before his appearance at the chef school at George Brown, Massimo was hosted by friend and respected Toronto chef Mark McEwan for a cocktail reception held at ONE Restaurant in the Hazelton Hotel with Lavazza coffee. The intimate evening drew together notable figures from respected kitchens across the city to celebrate the publication of Bread Is Gold.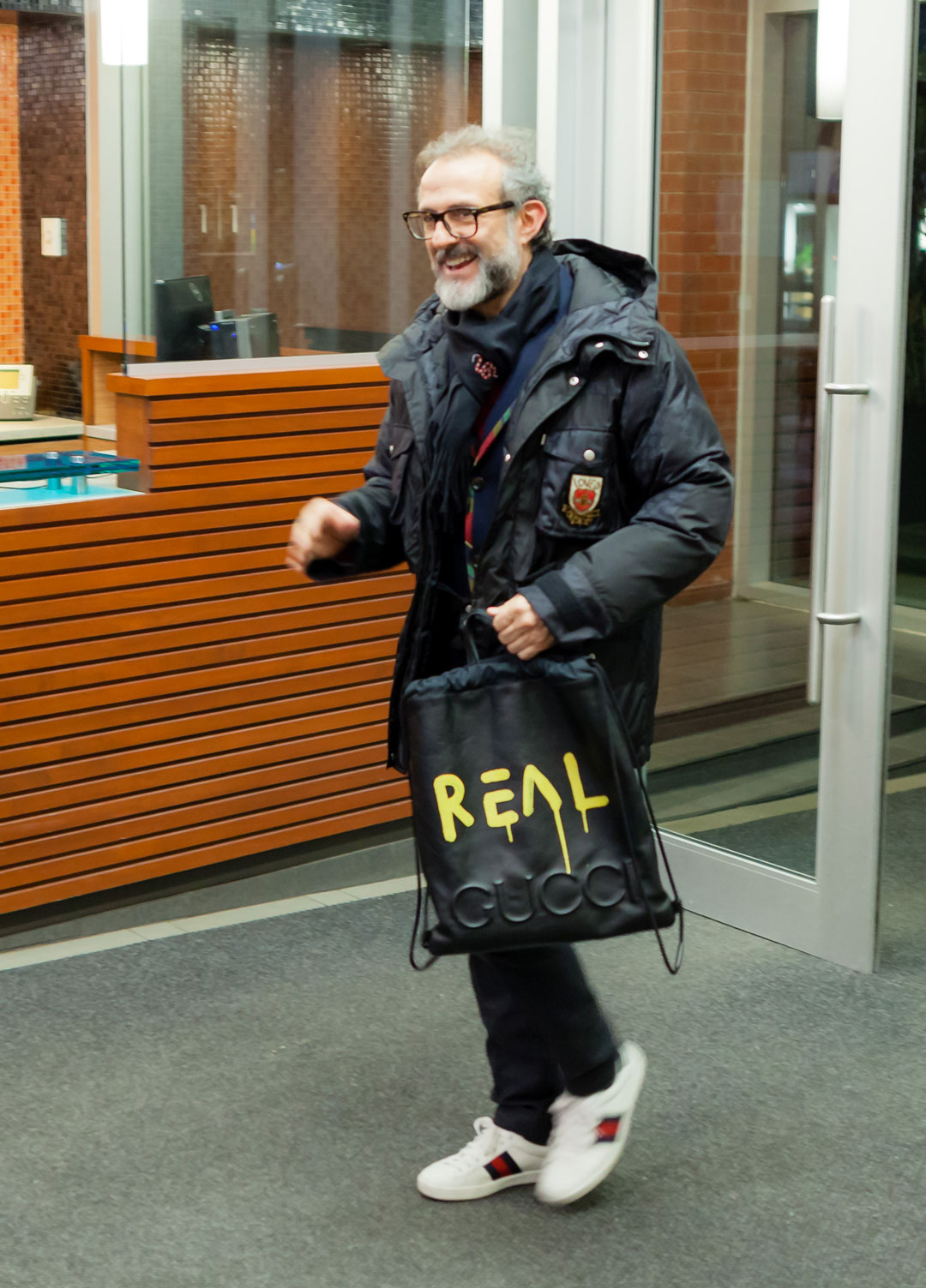 Among those in attendance was Nick Liu, the chef behind buzzy new-Asian restaurant DaiLo. "He's a legend," Liu said of Bottura. Later that night, he captioned an Instagram shot of himself with Bottura, 'Best day ever!!!'
The menu included quail eggs served on miniature toasts. A sparkling red Lambrusco hailed, in another fitting nod to the Italian guest of honour, from Modena. The industry crowd ate and drank while enjoying relaxed conversation about life in the restaurant business, covering everything from new ingredient obsessions to what it's like to raise kids in a kitchen.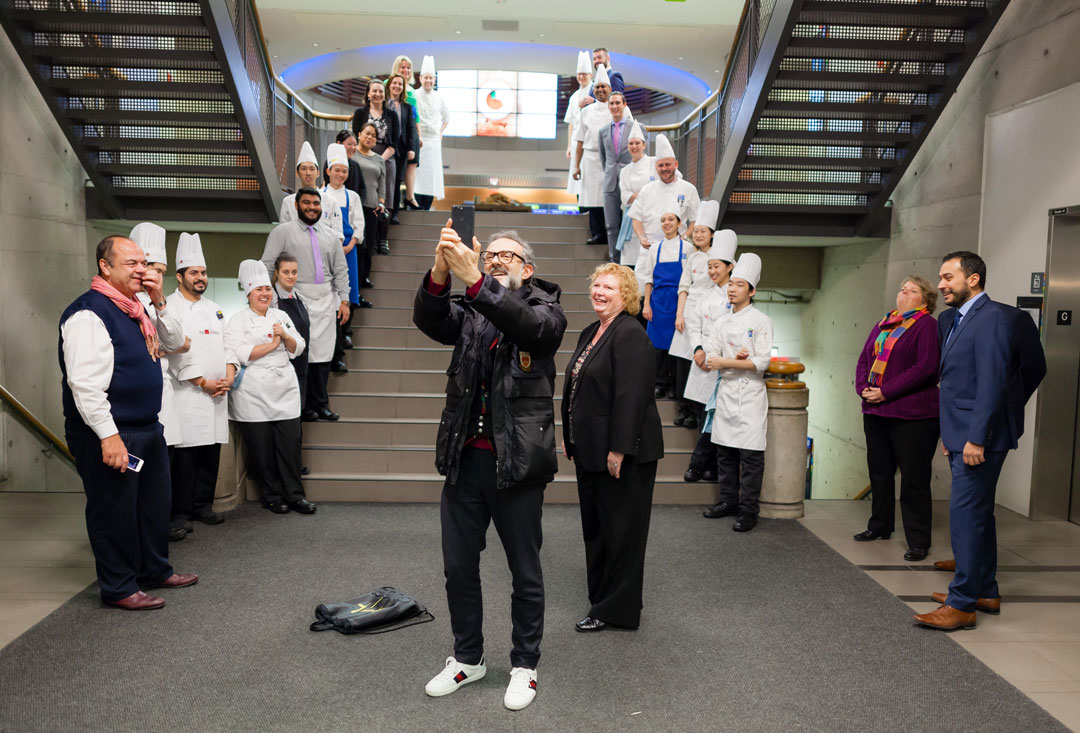 Later that night, John Higgins, director of the chef school at George Brown College, toasted Bottura's work reminding chefs of the importance of feeding those in need. He again reminisced about cooking for Milan's needy at the Refettorio Ambrosiano back in 2015. Higgins, who was born in Scotland, joked that his time volunteering at the Refettorio was "better than a day of eating haggis and drinking Scotch whisky!"
Massimo responded to this warm introduction by elaborating on his inspiration for writing Bread Is Gold in collaboration with the book's other famous contributors among them: René Redzepi, Mario Batali, Ferran and Albert Adrià, Alex Atala and Daniel Humm.
"We devoted our creativity and our time not just to fighting food waste, but to bringing dignity to people," Massimo said. You can learn more about Massimo's Food For Soul initiative and buy Bread Is Gold here.
He went on to compare the Bread Is Gold's potential impact to that of Pellegrino Artusi's influential 1891 cooking bible, Science in the Kitchen and the Art of Eating Well. "This is to Italian cuisine today what that was then," Bottura said. "It will change attitudes."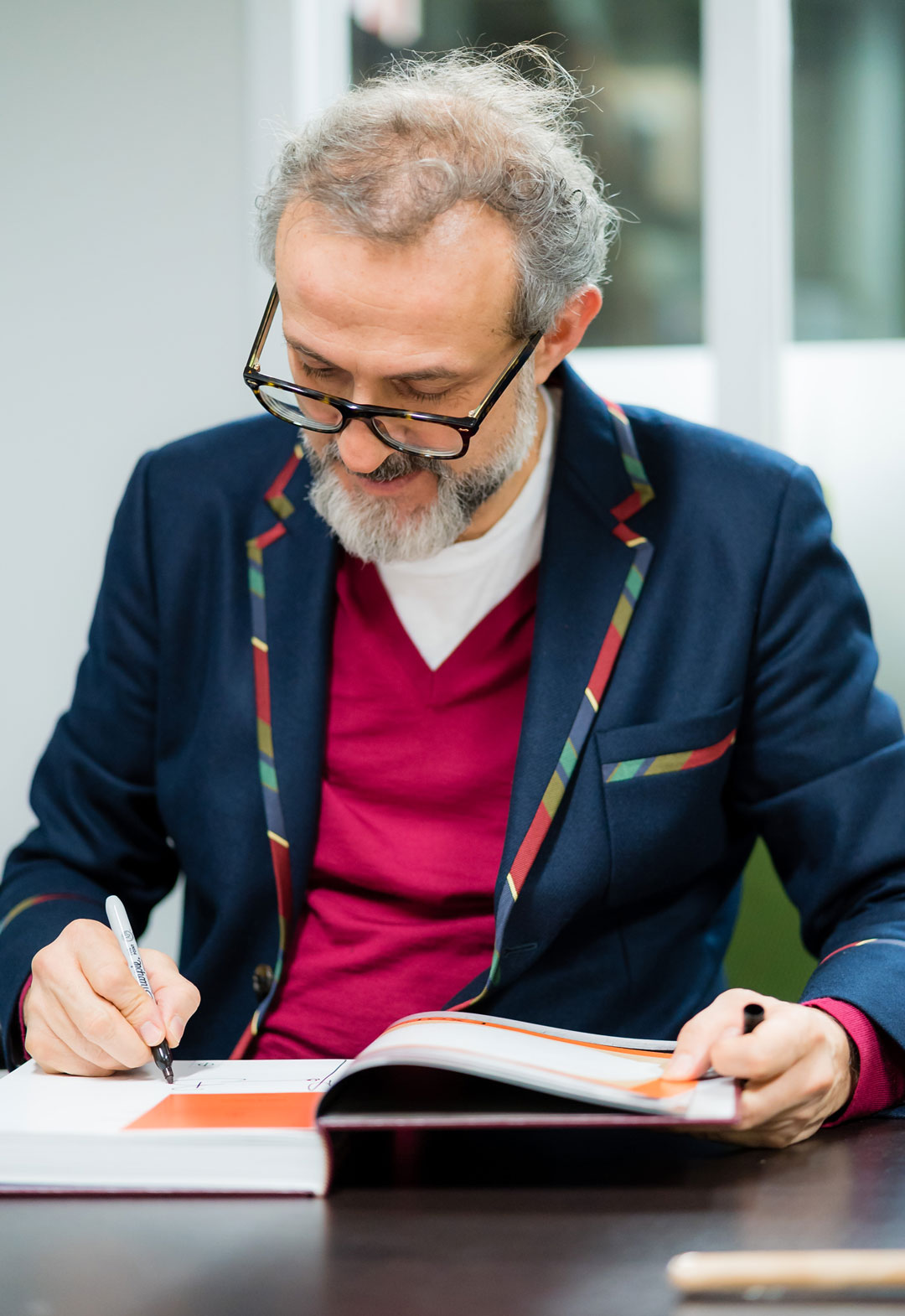 Bottura went on to point out that the book's pages includes space for home cooks to write down their own riffs on each recipe. "So if you're in Peru, or Denmark, or Toronto, you can think about switching some of the ingredients to make it more local," he said.
Given the calibre of those in the room, it's not hard to imagine the dishes in the book being taken in some exciting new directions - perhaps, in true Canadian fashion, incorporating a dash of maple syrup, or a sprinkle of Canadian bacon. Buy Bread Is Gold here