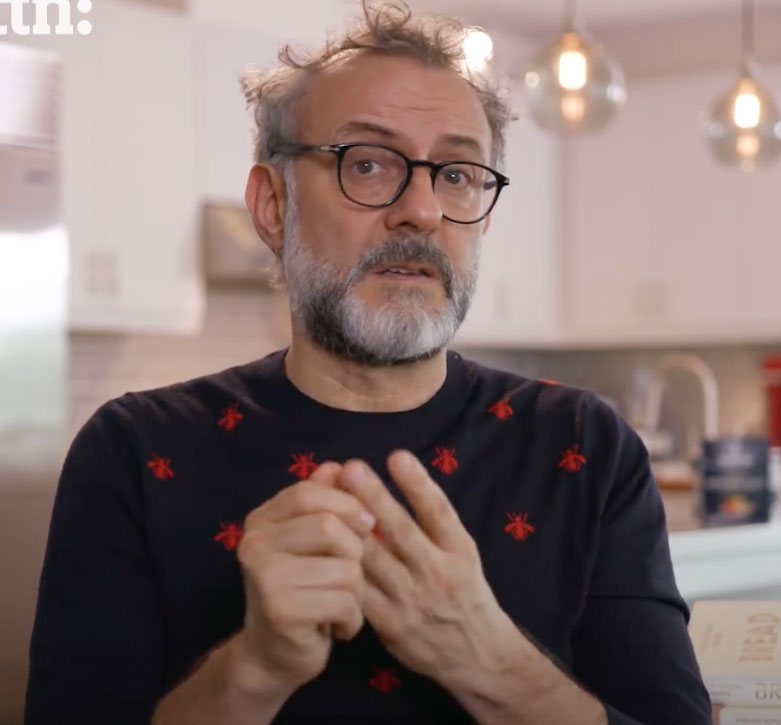 Massimo shows us all how to shop (and cook) like a chef
The Skinny Italian chef and philanthropist helps fight food waste in a great new video by ATTN: for Morton Salt
Food waste might end up in the bin, but it often begins with the refrigerator, with us buying far more food than we need. In a new video the Italian chef and philanthropist Massimo Bottura – made by the US media company ATTN: for the food brand Morton Salt – not only shows a couple how to make a delicious, homemade chicken broth with pasta, he also advises them on how to shop more effectively.
While the trio slice the carrot tops and knead the pasta dough, Massimo critiques his hosts' fridge, which is full of once-fresh, now slightly off ingridents.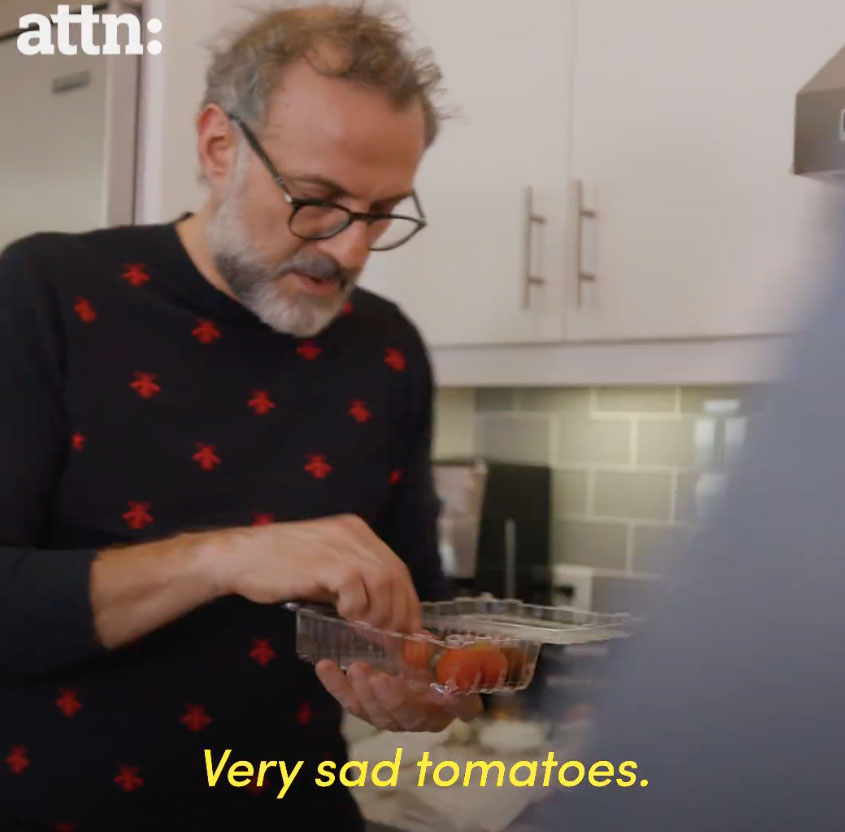 "Buy the right amount for 2-3 days," he advises. "Buy seasonal, so you can eat better, you can save money and you can fight waste. That's the best recipe I can give you."
Bottura is, of course, the ideal cook in a situation such as this. His Modena restaurant, Osteria Francescana, topped the World's 50 Best Restaurants list in 2016; his haute cuisine soup kitchens, created under his own non-profit, Food for Soul, takes bin-bound ingredients and turns them into fresh, delicious meals for the poor; and his new book, Bread is Gold, reproduces extraordinary recipes for unwanted, ordinary ingridents, as cooked by Bottura and other star chefs.
You can watch the full video here, and to learn how to create delicious food such as this, that's good for you and good for the planet, order a copy of Bread is Gold here.