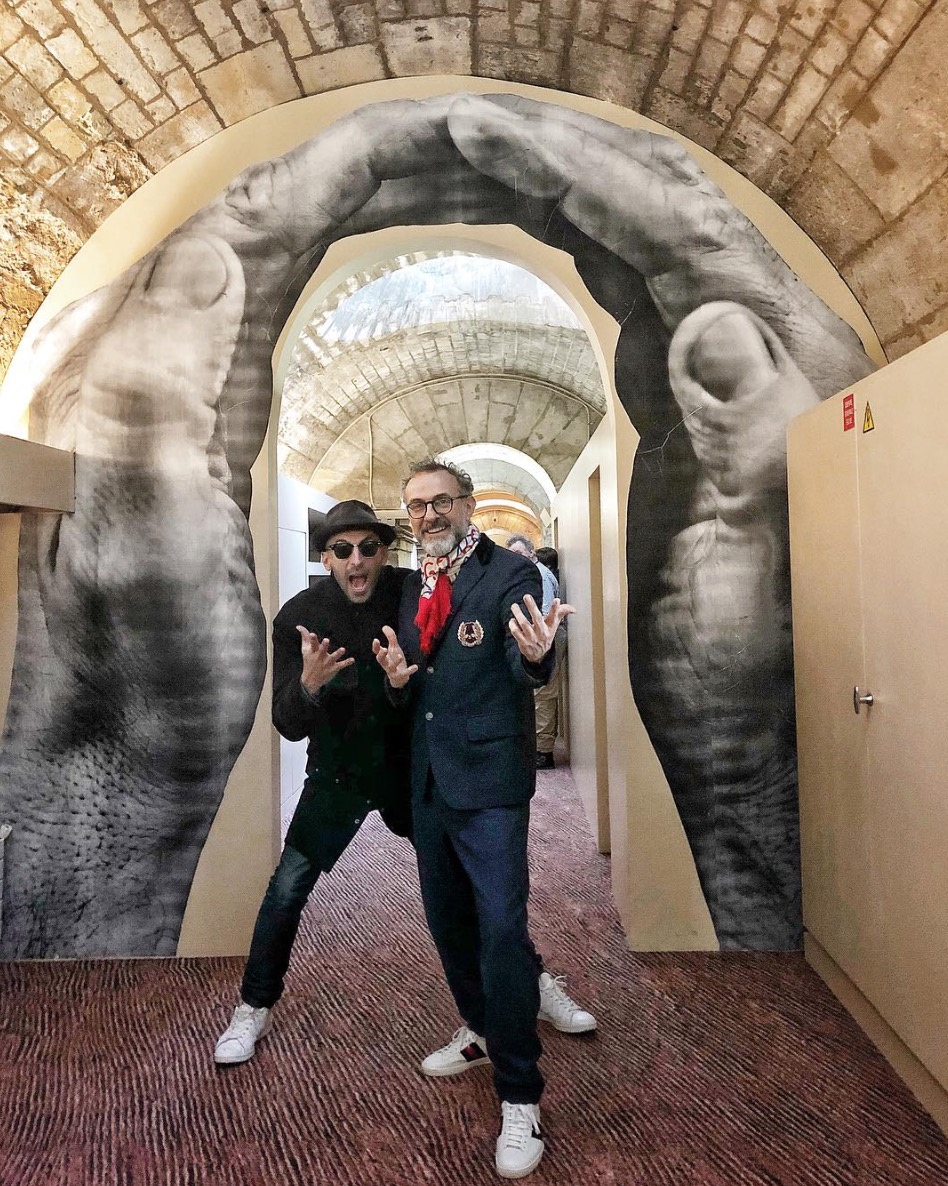 JR profiles Massimo for Time's 100 Most Influential list
The French artist and activist says that when he's with the chef 'we feel like we can do anything in the world!'
The French artist JR has quite a bit in common with Massimo Bottura, the world-famous chef and philanthropist. They both love contemporary art, and both believe in culture's role in changing the world for the better. However, it wasn't some grand artistic project or charitable organisation that brought the two of them together.
As JR writes in his profile of Massimo, published as part of Bottura's inclusion in the Pioneers section of Time Magazine's 100 Most Influential People of 2019, the artist first reached out to the chef simply because he wanted to eat in Massimo's Modena restaurant, Osteria Francescana.
"I didn't realize it had just been named the best restaurant in the world," JR admits. "I ended up celebrating with him. We connected."
That connection has lasted far beyond that initial meeting because, JR goes on to say, "When Massimo Bottura and I are together, we feel like we can do anything in the world."
Together, the pair helped open Refettorio Paris au Foyer de la Madeleine, the French outpost of Bottura's worldwide network of haute-cuisine soup kitchens, where talented chefs turn unwanted ingredients into healthy, tasty meals for the poor.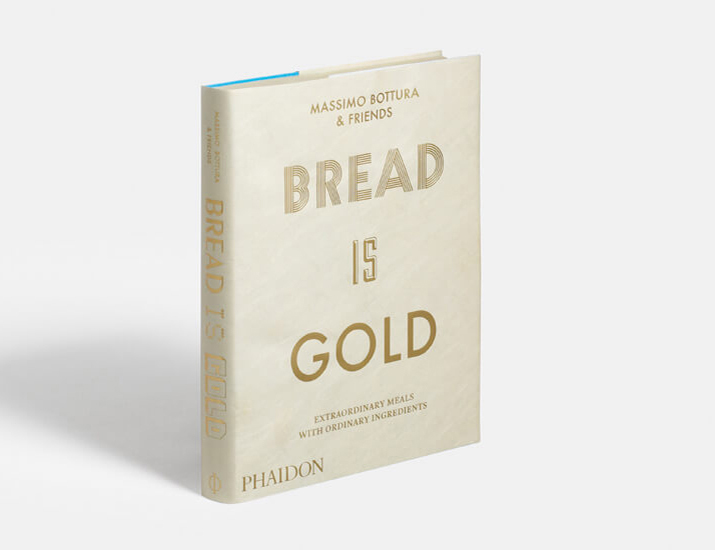 "He organized the first one himself and then encouraged other chefs and artists to join him," JR explains. "In one day, we persuaded the Church of La Madeleine to lend us the space in their basement; Massimo has the power of convincing.
"We recently celebrated the one-year anniversary of the Refettorio Paris, and it has evolved so much," JR goes on to explain. "Every night, we have thousands of people who want to fill 20 volunteer spots. We have served many refugees and homeless people. It's really a place where you come and we treat you like anyone else, with respect and dignity. It's a cultural project.
"But this is just the beginning. Massimo is reinventing the way that things are done and making it exciting to help people. In the future, there could be thousands of refettorios. I am working with him to try to make that happen."
And given JR and Bottura's past performance, you'd be unwise to bet against their plans. For more on the Time 100 list go here; this year's list also features the American architect Jeanne Gang, who features in our forthcoming book, Breaking Ground: Architecture by Women. For more on Massimo's cookery and cultural outlook get Never Trust a Skinny Italian Chef; for more on his charitable work, and to gain access to recipes for leftovers drawn up by some of the world's greatest chefs, get Bread is Gold; meanwhile, for more from his fine-art activist compatriot, get JR: Can Art Change the World?