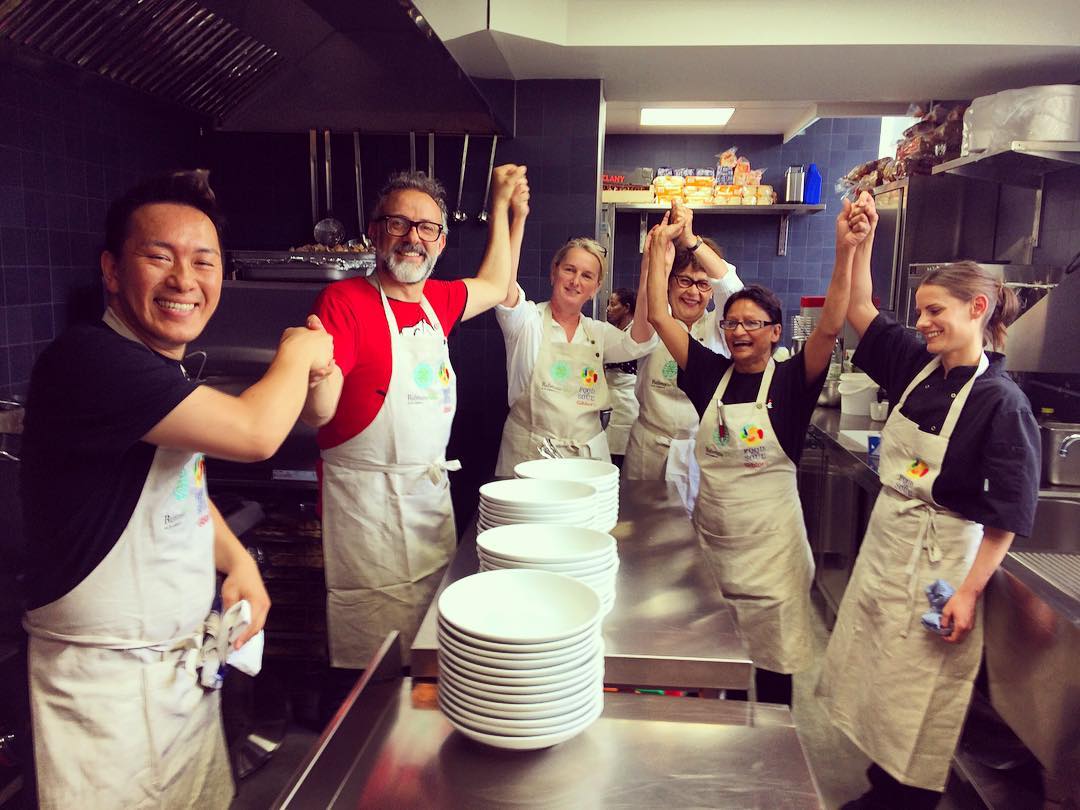 A first look at Massimo Bottura's London Refettorio
His Refettorio Felix just opened, serving fine food to the needy - here's why he doesn't mind being asked for chips!
If you booked a table at Massimo Bottura's world-famous Modena restaurant, Osteria Francescana, you probably wouldn't complain about the menu. However, the chef and Phaidon author's latest venture, Refettorio Felix, which served its first lunch service inside London's St Cuthbert's Centre yesterday, isn't catering for typical restaurant-goers.
Felix, like its precursors, Milan's Refettorio Ambrosiano and Rio's Refettorio Gastromotiva, enlists the help of Michelin-starred chefs to turn unwanted ingredients into healthy meals for the city's poor.
Many of Refettorio Felix's guests are more used to fast food, and, as Massimo explained in interviews following the first service, it might take them some time to get used to the cuisine. "They're complaining about the soup, they're complaining about the pasta," he joked, "already they've started to ask for chips!"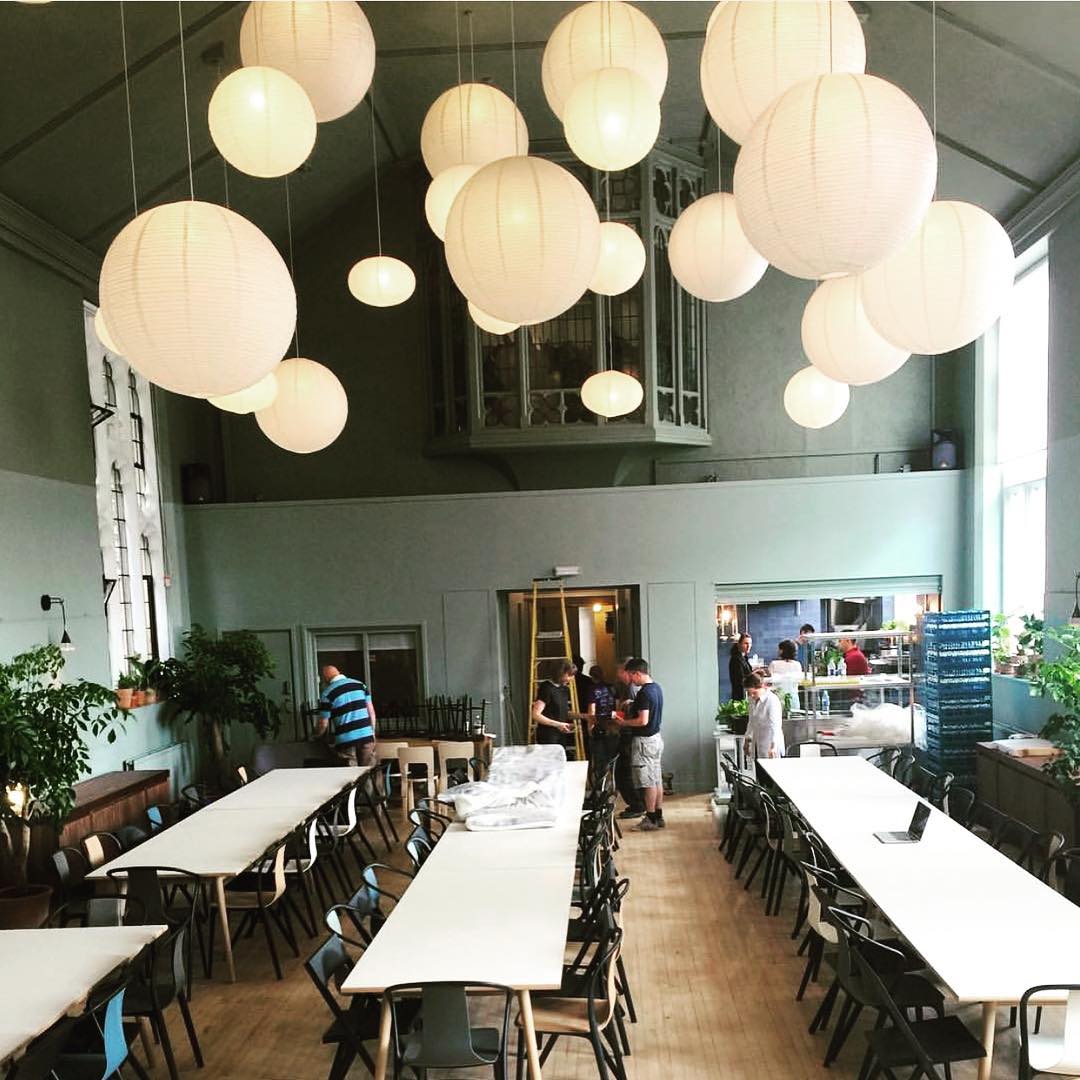 Massimo and his fellow volunteers, including such notable chefs as Alain Ducasse and Giorgio Locatelli, will persist in serving contemporary updates of Italy's cucina povera, and even welcome a little grousing, as this new, haute-cuisine soup kitchen is supposed to be both a social and a nutritional resource, where the homeless and the working poor can come together, experience a little respite, beauty, dignity and social interaction more readily available to the the upper reaches of society.
The renovation of the community space currently occupied by Refettorio Felix was planned by Charles Wainwright, of Dust Architecture, and overseen by the renowned London design practice Studioilse headed by Ilse Crawford. Felix is lit with Artemide lights, the kitchen is fitted out with Carpigiani ice-cream machines, and the artfully repurposed meals are served on Royal Doulton ceramics.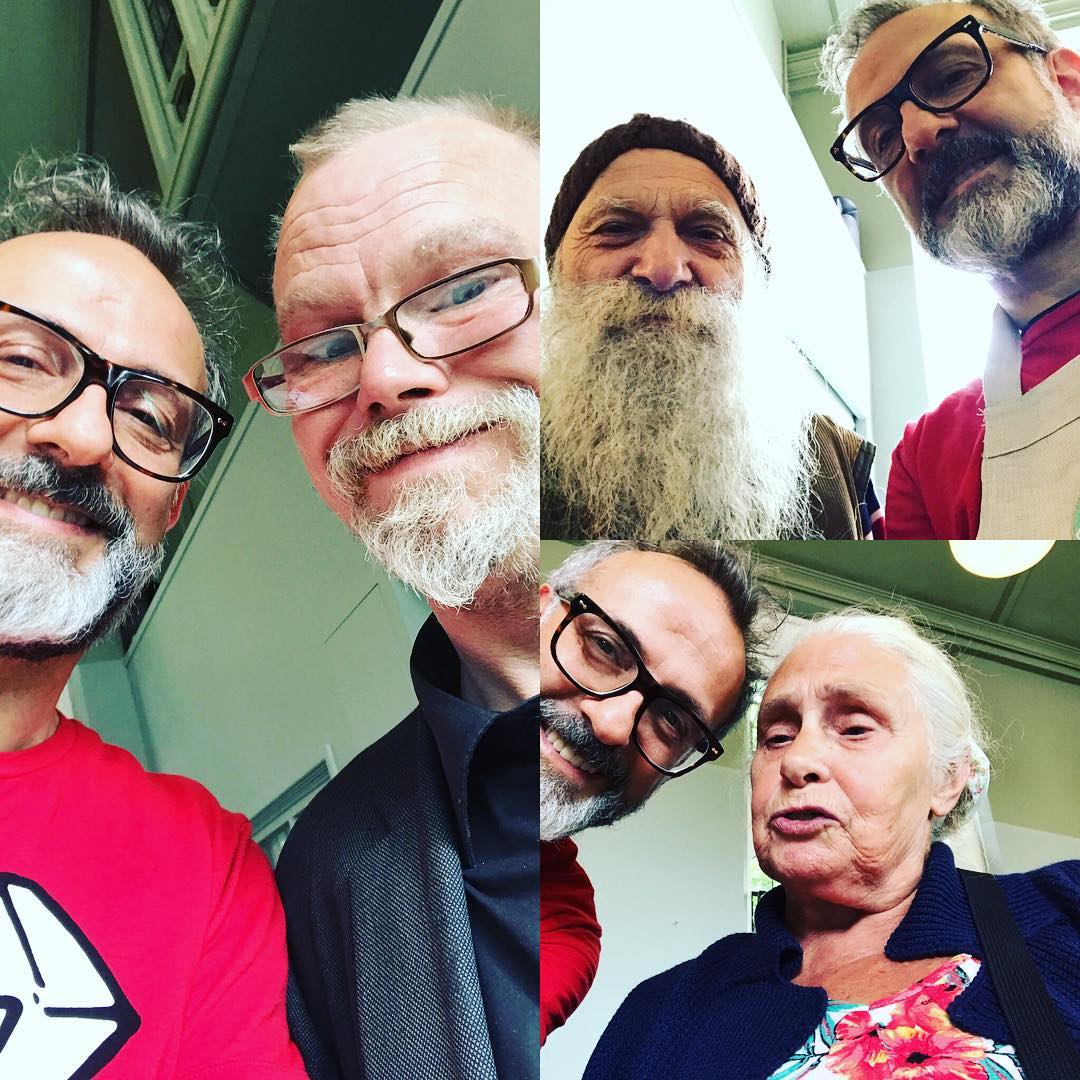 The Rockefeller Foundation recently awarded half-a-million dollars to Bottura's non-profit Food For Soul organisation to open Refettorios in ten major US cities over the next two years. It looks like many of America's poor can look forward to good food, dignity and perhaps some requests for French fries in the coming months.
For more on Massimo's life and work, order a copy of his book Never Trust a Skinny Italian Chef. Meanwhile, for more on the kind of recipes Massimo and co will be serving at these refettorios, pre-order a copy of his new book Bread Is Gold, here; you can even hear Lara Gilmore, Massimo's wife and Food is Soul's president, describe the new book over on our Facebook page.