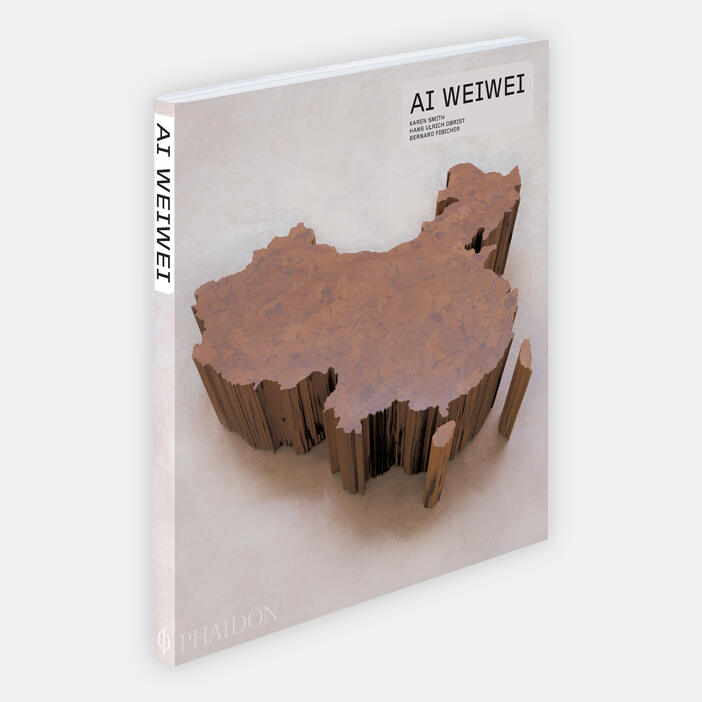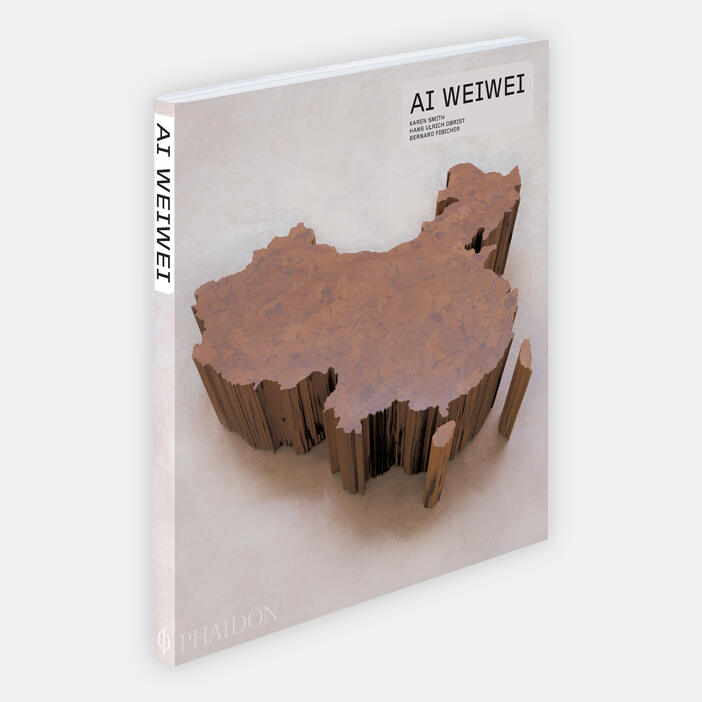 Ai Weiwei
Price AUD$55.00 Price CAD$59.95 Price £27.95 Price T45.00 Price USD$45.00
Ai Weiwei (b. 1957) is truly an artist for the twenty-first century. In his sculptures he refashions artefacts and antiques into surprising, sometimes monumental constructions such as Template (2007): hundreds of wooden doors and windows taken from demolished Ming and Qing dynasty temples and arranged into a massive outdoor sculpture. As much as these materials look to the past, they also speak of the present, because never before (and probably never again) have they been available in such abundance. Like his benches carved from centuries-old temple beams, Template is a sly commentary on the speed with which China's building boom is obliterating its past. (When Template collapsed in a rainstorm two weeks after its unveiling at Documenta 12, the artist embraced its demise as a clever artistic twist.)
In China today, making art that's critical of current cultural and economic policies is not a particularly safe career move. But Ai's father, the poet Ai Qing, walked a similar path, absorbing European avant-garde styles while studying in 1930s Paris and later standing by them in the face of Communist opposition, a move that eventually led to his exile to the distant provincial town where his son Weiwei came to be born and raised. In the late 1970s Ai Weiwei moved to Beijing, banding together with other pro-democracy artists in a loose collective known as the Stars Group. In 1981, following government retaliation against one of their exhibitions, Ai moved to New York, where he attended art school and lived the life of the bohemian for twelve years, his East Village apartment serving as a base for countless visiting Chinese artists. When his father became ill in 1993 Ai returned to China, settling in Beijing and finally taking up his art career in earnest.
Weiwei's artistic forebears belong primarily to the Western modernist avant-garde (Duchamp and Beuys are particularly relevant). But Ai has equally and increasingly been influenced by modernist architecture and contemporary urban planning, citing the need for an ideal for living in a country where runaway economic development has shown little regard for the everyday life of the individual. In stark contrast to the glass-and-steel high-rises going up around Beijing, the art galleries, ateliers and homes Ai designs are boxy and modest, made from brick and other vernacular materials. Their resolution of Eastern and Western styles is a fitting parallel to his antique readymade sculptures.
At a time when the West is finally discovering Chinese contemporary art, Ai is one of the few to have transcended the label 'Chinese artist'. In part thanks to his gallery Urs Meile (Lucerne and Beijing), Ai has won the support of strong European collectors. His work is increasingly being shown at major venues around the world (Kunsthalle Bern, Kunsthaus Graz, Tate Liverpool) and included in major international exhibitions (the Moscow Biennial, the Guangzhou Triennale, Documenta). A complex, multi-faceted artist, Ai is poised to make a deep impact on contemporary art far beyond China's borders.
In the interview Hans Ulrich Obrist discusses Ai Weiwei's life and motivations, his childhood in a rural province close to the Russian border, his underground political work, his move to New York in the 80s and consequent return to China in the 90s, and his break within the art world.
Karen Smith's survey examines the evolution of Ai Weiwei's work from the early paintings, drawings, and sculptures pieces through his most recent installations and architectural work, including the cotton-made sculpture World Map (Biennale of Sydney, 2006), the wooden doors and windows structure Template (Documenta 12, 2007) and his collaboration with the Swiss firm Herzog & de Meuron for the Beijing National Stadium for the 2008 Summer Olympics.
Bernard Fibicher focuses on Working Progress (Fountain of Light) (2007), a site-specific sculpture for Tate Liverpool inspired by Tatlin's Monument to the Third International (1919) and that takes the form of a spectacular chandelier.
Specifications:
Format: Paperback
Size: 290 × 250 mm (11 3/8 × 9 7/8 in)
Pages: 160 pp
Illustrations: 200 illustrations
ISBN: 9780714848891
Karen Smith is a curator and writer based in Beijing.

Hans Ulrich Obrist is Co-Director of Exhibitions and Programmes and Director of International Projects at the Serpentine Gallery, London.

Bernard Fibicher is Director of the Musée Cantonal des Beaux Art in Lausanne.
On the Contemporary Artists Series
"The boldest, best executed, and most far-reaching publishing project devoted to contemporary art. These books will revolutionize the way contemporary art is presented and written about."—Artforum
"The combination of intelligent analysis, personal insight, useful facts and plentiful pictures is a superb format invaluable for specialists but also interesting for casual readers, it makes these books a must for the library of anyone who cares about contemporary art."—Time Out
"A unique series of informative monographs on individual artists."—The Sunday Times
"Gives the reader the impression of a personal encounter with the artists. Apart from the writing which is lucid and illuminating, it is undoubtedly the wealth of lavish illustrations which makes looking at these books a satisfying entertainment."—The Art Book