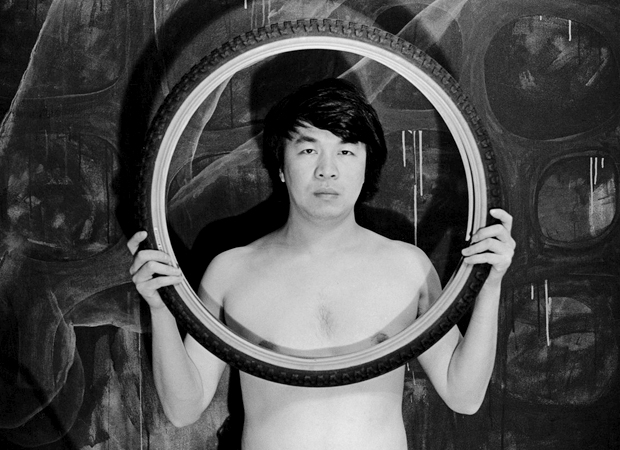 Phaidon daily links 23.7.12
Our regular news round-up
Ai Weiwei loses appeal Artist and political dissent Ai Weiwei lost his appeal against Chinese authorities over a tax fine of Rmb15m (£1.5m). A state court upheld the levy, which Ai says was handed down in retribution for his political activities.
Henry Moore's Arch returns to London Moore's 1980 limestone sculpture, deemed unsafe sixteen years ago, was reinstalled in Kensington Gardens this weekend. A new 'internal skeleton' will ensure the six-foot sculpture's safety.
Lights over Philly Philadelphia's Association for Public Art has commissioned the Mexican-Canadian artist Rafael Lozano-Hemmer to produce Open Air - a huge, outdoor artwork where the public control 24 searchlights via a specially commissioned smartphone app.
Photography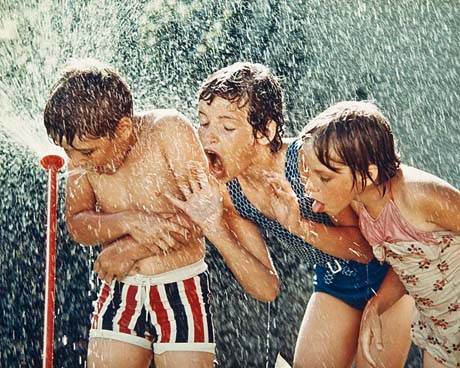 Kodak photographer raids the archive A career retrospective of lifelong Kodak photographer Neil Montanus goes on show in the film company's hometown of Rochester NY. Montanus shot the firm's promotional photographs, pioneered underwater photography and produced many of the firm's massive Colorama images.
Hipstamatic launches photojournalism foundation The iPhone app that simulates obsolete, film-style lenses and image treatments has launched its own photojournalism foundation, adding a suite of photojournalists' digital lenses and films to its offerings, to raise money for funding and education for 'the next generation of photographic storytellers'.
Polish government sells Monroe shots A valuable photo collection, including 4,000 images taken by the US celebrity photographer Milton H. Greene, and featuring portraits of Marilyn Monroe, Cary Grant and Frank Sinatra, will be put up for sale by the Polish government later this year. The money raised goes towards repaying huge sums the collection's former owner, a Chicago businessman, stands accused of embezzling from Poland during the 1990s.
Architecture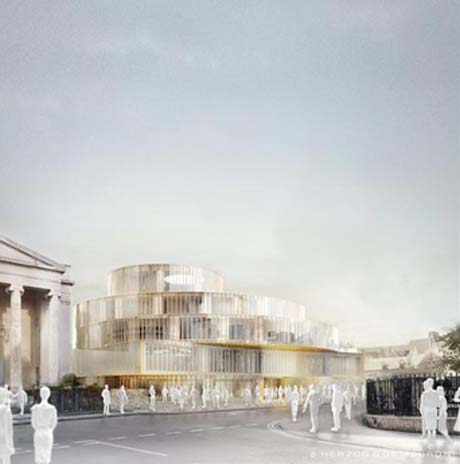 Herzog & de Meuron reveal new Oxford building The first images of the new Blavatnik School of Government in Oxford have been released. The Swiss practice plans 'a series of interconnected terraces that step up from the ground floor all the way to the upper levels of the School'.
Carbuncle goes Olympic After RIBA shortlisted the Olympic stadium for the Stirling prize this weekend, the Carbuncle Cup, Building Design magazine's concurrent gong for the worst British building completed within the last 12 months, picked the ArcellorMittal Orbit for one of its shortlisted monstrosities.
Who knows what architects do? Not the British public, apparently. According to a recent Yougov poll, 15% of 2,000 UK adults surveyed did not know that architects design buildings, while 22% did not know that architects prepared detailed construction drawings, and 70% did not know architects apply for and negotiate planning permission with the local authorities.
Design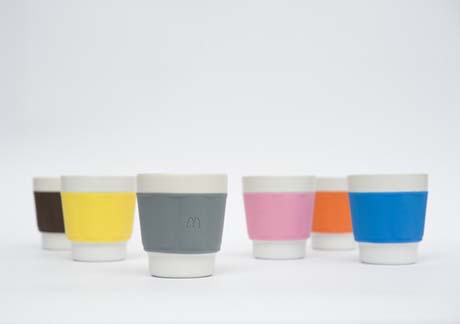 French McDonald's new reusable coffee cups The 'tasse' cups, designed by Patrick Norguet, the same draftsman as reworked the chain's interiors, and will be offered through French outlets. Described by Norguet as a 'functional basic', they come in a six colours.
James Cameron's submarine wins Good Design Australia Design Award of the Year at Australia's Good Design Awards went to the Deepsea Challenger submarine, built in New South Wales, which carried James Cameron to the deepest part of the Mariana Trench earlier this year.
American designers plan a better future The Industrial Designer's Society of America's 2012 International Conference takes 'The future is...' as its theme. "Our primary goal is to create the most interactive and vibrant design dialogue possible around the issues that most affect the future of design, people, business and technology," explains the conference chair, Charles Austen Angell.