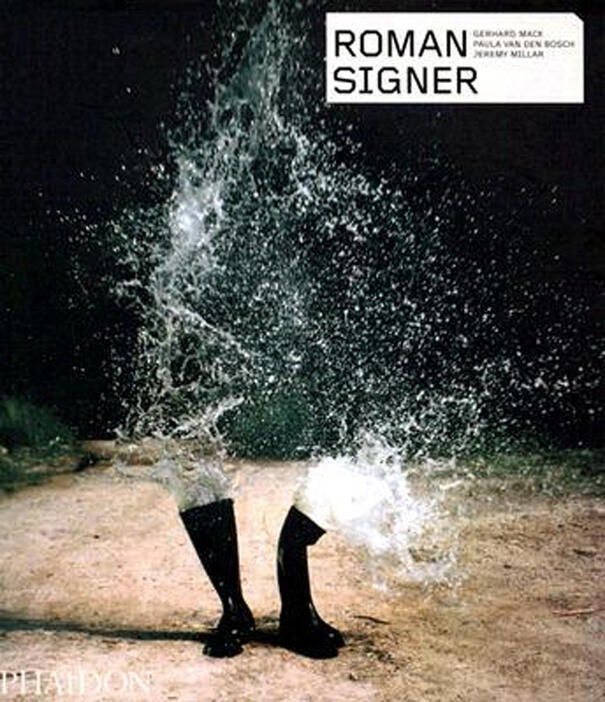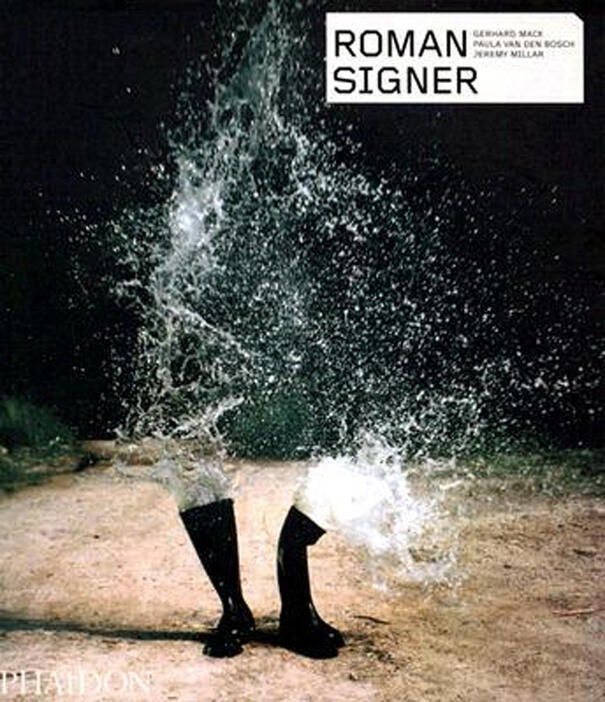 Roman Signer
Swiss artist Roman Signer (b. 1938) makes work that is literally explosive, harnessing natural forces via rockets, fuses and dynamite, as well as rushing water, gravity and catapults. At work since the early 1970s, Signer is a prolific artist who is highly respected worldwide.
Roman Signer is represented by Hauser and Wirth, Limatstrasse 270, Zurich CH-8005, zurich@hauserwirth.com, Galerie Barbara Weiss, Zimmerstrasse 88-91, Berlin 10117, mail@galeriebarbaraweiss.de and Margo Leavin Gallery, 812 North Robertson Blvd., Los Angeles, CA 90026, mail@margoleavingallery.com

Specifications:
Format: Paperback
Size: 290 × 250 mm (11 3/8 × 9 7/8 in)
Pages: 160 pp
Illustrations: 130 illustrations
ISBN: 9780714844459
Gerhard Mack is an art and architecture critic based in Switzerland. Previous publications include Art Museums of the 21st Century (1999) and Herzog & De Meuron: the Complete Works (1996, 2005). He has also written extensively on the work of Roman Signer.
Paula van den Bosch is Curator of Contemporary Art at Bonnefantenmuseum, Maastricht, where she organized a major retrospective of Roman Signer's work in 2000.
Jeremy Millar is an artist, critic and curator who has organized exhibitions at the Whitechapel Art Gallery, the Photographers' Gallery and the Institute of Contemporary Arts (ICA) in London.
On the Contemporary Artists Series
"The boldest, best executed, and most far-reaching publishing project devoted to contemporary art. These books will revolutionize the way contemporary art is presented and written about."—Artforum
"The combination of intelligent analysis, personal insight, useful facts and plentiful pictures is a superb format invaluable for specialists but also interesting for casual readers, it makes these books a must for the library of anyone who cares about contemporary art."—Time Out
"A unique series of informative monographs on individual artists."—The Sunday Times
"Gives the reader the impression of a personal encounter with the artists. Apart from the writing which is lucid and illuminating, it is undoubtedly the wealth of lavish illustrations which makes looking at these books a satisfying entertainment."—The Art Book