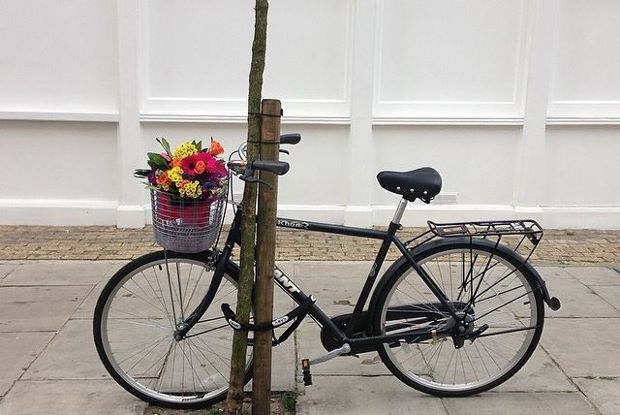 Ai Weiwei's floral bike protest staged in London
A copy of the artist's installation-cum-protest is chained up outside the Lisson gallery as part of his new show
Do you know about Ai Weiwei's floral bike protest? As we explained some months ago, the artist and dissident has been leaving a bouquet of flowers in a bicycle's basket outside his Beijing home on a daily basis since 30 November, and he says he will continue to do so until the authorities return his passport.
Ai says that he was led to believe that his passport would be returned a year after his release from prison in 2011. However, the authorities have yet to give the document back. "Today is the 1,001st day since I lost my passport," he told The New York Times. "I don't know how long it will go on for. Another 1,000 days? Thousands more days? It's all possible."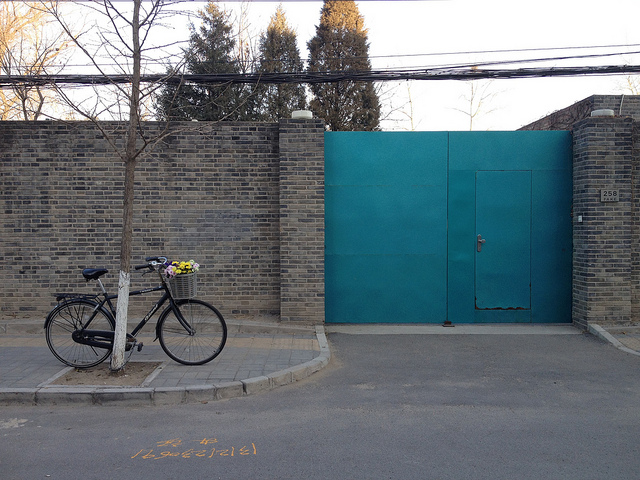 Now, to mark the opening of Ai's new London exhibition, which opens today, the Lisson gallery has chained up a version of the protest outside their space. The gallery explains "In solidarity with Ai Weiwei who remains unable to leave China, a bicycle has been installed outside the gallery and fresh flowers will be placed in its basket each morning."
It's a great reminder of his plight, and a wonderfully simple confection. As Ai told Time Out London, "I may not be the best artist but I really am the best remote-control artist."
Find out more about the exhibition here; see Ai Weiwei's original bike protest here and here and for a richer understanding of his life and work, please pick up a copy of his monograph, here.