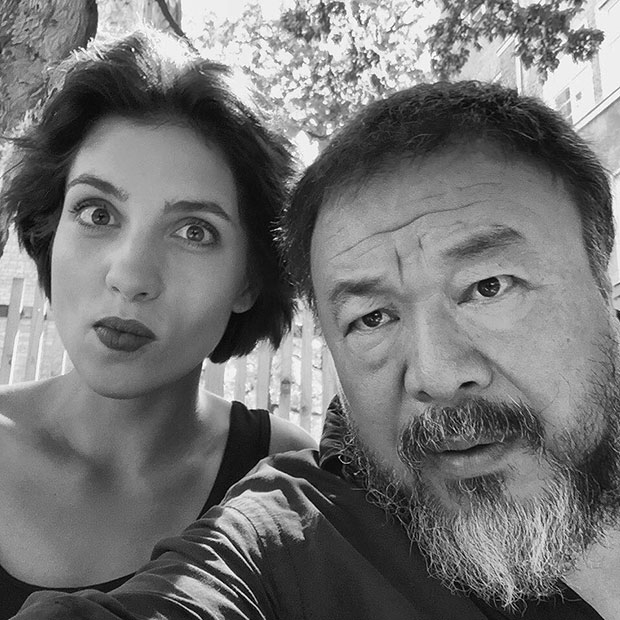 Look who Ai Weiwei hung out with at the weekend
Film stars, politicians, and fellow artists have all welcomed Ai upon his recent arrival in the German capital
Ai Weiwei was granted a German visa towards the end of last month, just four days after the Chinese government returned his passport, and he's wasted little time in taking advantage of his newfound freedom.
He flew into Munich on 30 July, underwent a number of a medical check-up relating to the head injuries he sustained in 2009 at the hands of Chinese police, before travelling on to Berlin to discuss the offer of a visiting professorship at the University of the Arts.
The city's mayor Michael Müller has welcomed Ai, as have many within its artistic community. On Saturday, over food and drinks at Berlin's Pauly Saal restaurant, he met with fellow artist and dissident, Nadia Tolokonnikova from Pussy Riot, as well as the actor Daniel Brühl. The trio were brought together via by the philanthropic arts organisation Cinema for Peace.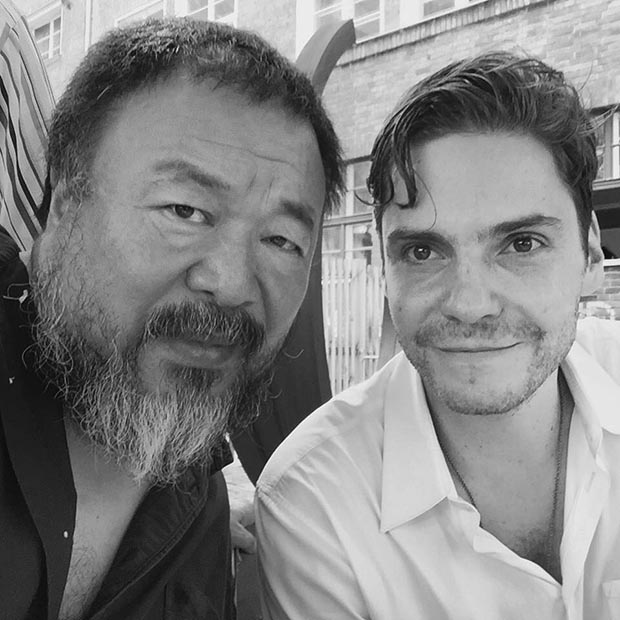 Weiwei has also found time to hang out with Berlin-based artist Olafur Eliasson, the Pulitzer Prize winning The New York Times journalist Ian Johnson, and catch Patti Smith perform her 1975 album Horses in full at the city's Tempodrom music venue.
Germany was an obvious first stop for for Ai. The artist represented Germany at the 2013 Venice Biennale and his six-year-old son Ai Lao lives in the capital. However, as Ai tells Der Spiegel, "I have only been here for a couple of days and I'm already asking myself: What should I do now?"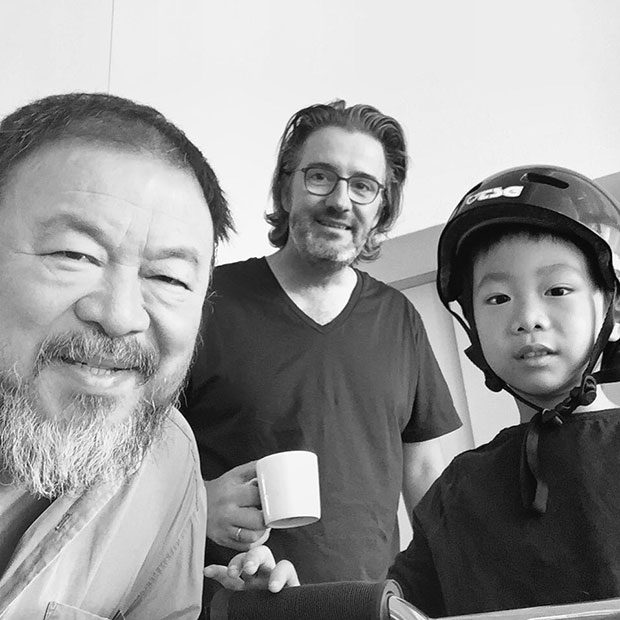 Among his few firm plans is a visit to Melbourne, where his works will be shown alongside Andy Warhol's for the first time – an artist Ai greatly admires.
"Just like me, he had this desperate urge to constantly communicate about everything," Ai explains. Let's hope Weiwei's new freedoms will allow him to communicate a little more effectively from now on.
To understand Ai's life and work get a copy of our monograph; for more on his greatest influence consider our Warhol books; for more on Pussy Riot and likeminded artists consider our new book, Visual Impact; for more on Olafur Eliasson buy his monograph; and if you want to know more about Pauly Saal read this extract from our Berlin Wallpaper guide.