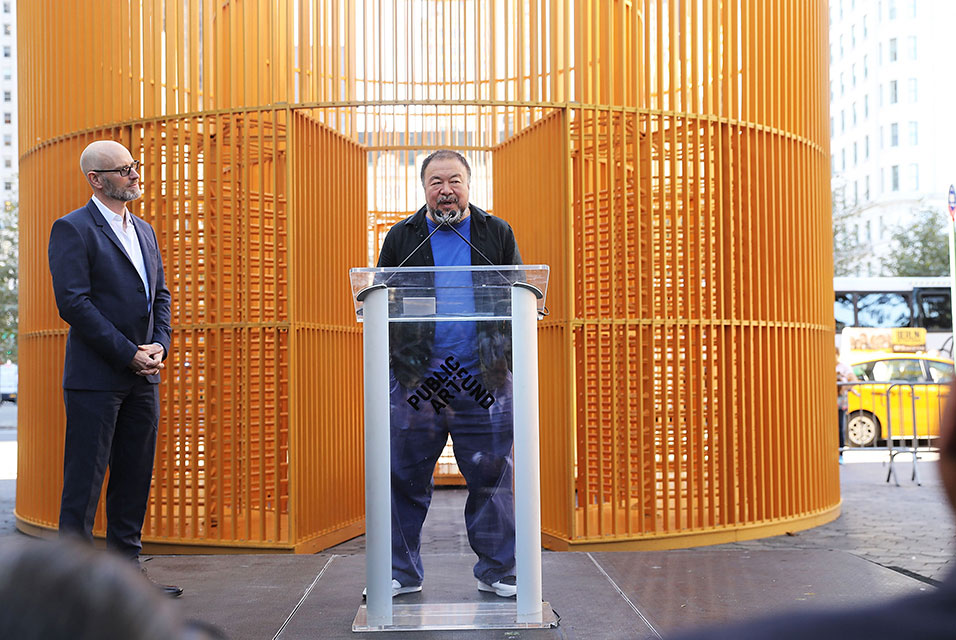 Ai Weiwei returns to New York
Artist scatters 300 works across the city he called home for a decade in Good Fences Make Good Neighbours
From the refugee camps of the middle east to those lost in the Mediteranean Sea, Ai Weiwei is no stranger to documenting the plight of migrants and the disposessed the world over. But for the next month he's turning his artistic gaze back on New York, the city he called home from 1983 to 1993.
Ai 

Weiwei's most ambitious outdoor project to date, Good Fences Make Good Neighbors - has just opened and sees 300 of his works scattered across the city. The title, which takes its name from a line in a poem by Robert Frost, opened on Thursday and will be in place until mid-February.


"I need to pay back my love," Weiwei said at a press conference in Central Park on Wednesday. He referred to New York as "a city every young artist wants to be." A city where "you never feel you are a foreigner." 

Weiwei added that the latest collection of work has its roots in his own personal experience of being exiled after his poet father, was deemed an enemy of the Chinese state.
Visible from Trump Tower, the location of one of the works - a Gilded Cage installed at the southeast entry point to Central Park - is no coincidence. 

The artist said he "made it gold to please" the US president, of whom he is an exceedingly vocal critic. 

"The travel ban, the wall to be built between the US and Mexico is unthinkable policy," Weiwei, who currently lives between Berlin and Beijing, said. 


"We are living at a time when there is no tolerance, divided - they are trying to separate us by colour, race, religion nationality." New York's Democratic mayor Bill de Blasio called New York City "the perfect canvas for the artist's work," adding that Ai Weiwei's 

"pieces "challenge us and can bring about social progress."
The pieces, intertwined with the existing urban landscape, can be found in Manhattan, and also in the Bronx, Queens, Brooklyn and Staten Island. 

They range from monumental structures to 200 unique banners attached to lamp posts in all five boroughs, and images of refugees displayed in advertising spaces.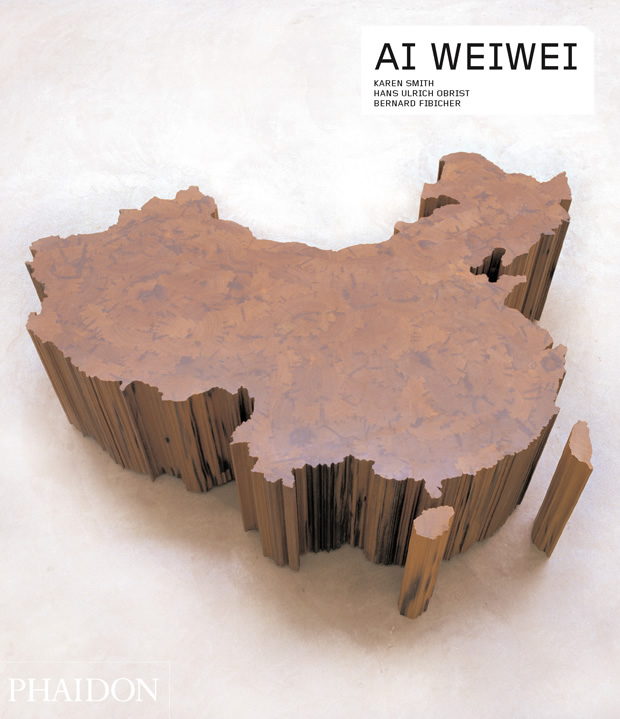 Learn about the early formative experiences that have shaped Ai Weiwei's art in our groundbreaking Contemporary Artist Series book on him featuring artist interviews, and insight from the likes of Hans Ulrich Obrist, Karen Smith, Bernard Fibicher and drawings and writings by Ai Weiwei himself.