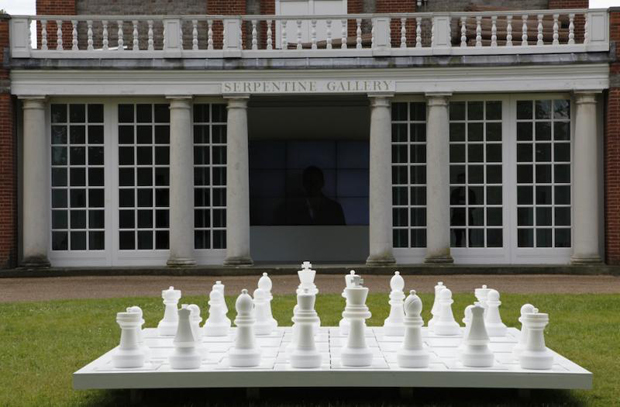 Phaidon's eye on the artworld - 21.6.2012
Our international round up takes in the UK, China, Venezuela, Germany and America
Yoko opens at the Serpentine The great and the good of the art world and beyond descended on London's Serpentine Gallery earlier this week to get a peek at Yoko Ono's latest show. The Japanese artist and long-time peace activist's new show, To the Light, includes a mix of works plucked from her long and highly esteemed career, including Amaze, a perspex labyrinth that confounds users who never quite seem to know where they're going. General reaction is good, although Guardian critic Adrian Searle has asked the question on everyone's lips: is interest in Ono down to the calibre of her work, or due to the extent of her worldwide fame?
Ai Weiwei's lawyer goes missing Art world megastar Ai Weiwei is rarely out of the news, but this week the Serpentine pavilion co-creator's lawyer is the man consuming column inches. Liu Xiaoyuan, Ai Weiwei's legal aide, has been "unreachable since he was told to meet state security officers on Tuesday night," a spokesman for the artist said – a worrying sign if the artist's own experience is anything to go by.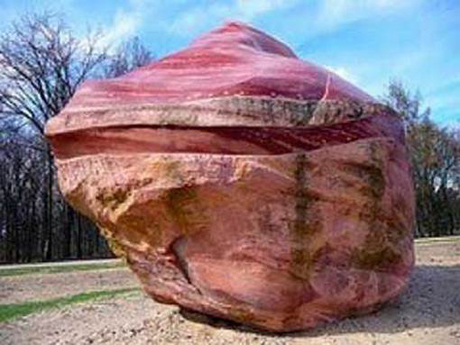 Venezuela wants its rock back A trans-atlantic argument has surfaced this week over a huge rock. The Venezuelan government is demanding that a 35-tonne sandstone boulder, removed (apparently legitimately) in 1997 by German artist Wolfgang von Schwarzenfeld, be handed back. According to the Pemon Indians, a group of indigenous people local to the area from which the stone was removed, the rock is their spiritual "grandmother", and contains sacred properties. A "mutually agreeable solution" is being worked out right now, although the situation is complicated: the stone sits at the centre of a Berlin sculpture park, and "is a popular attraction."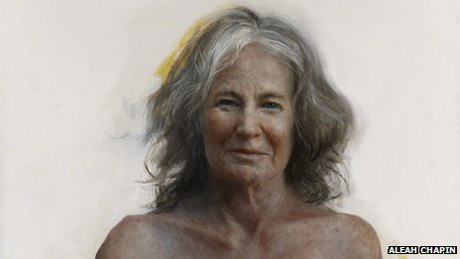 26-year-old American wins BP portrait prize When an artist friend asks if they can paint us, warts and all, we tend to say thanks, but no thanks. But thankfully, a family friend of American painter Aleah Chapin agreed to sit for the artist, the result of which – a warm and incredibly honest portrayal – has just won the 2012 BP Portrait prize. Chapin, who's originally from Seattle but is now based in New York, is only 26. Her portrait is of a close friend of the family and is part of a series of nude portraits of women Aleah has known all of her life. She says, "the fact that she has known me since birth is extremely important. Her body is a map of her journey through life. In her, I see the personification of strength through an unguarded and accepting presence."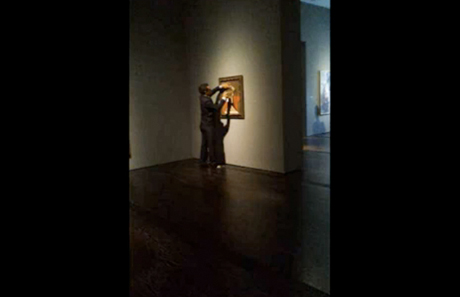 Picasso's work vandalised in Houston Famous works of art are absolutely safe in big city museums, right? Well, actually, maybe not. This week a museum goer caught footage of a man (said to be street artist Uriel Landeros) defacing Pablo Picasso's famous painting Woman in a Red Armchair at the Menil Collection, before quickly exiting the scene. Museum officials have already said that repair to the painting, which started immediately, is going well. Watch the vandal caught on video.
Mungo Thomson steals in on upcoming LACMA exhibit Next week artist Michael Heizer will introduce a 340-tonne granite megalith, titled Levitated Mass, to the Los Angeles Museum of Contemporary Art campus. The work speaks to the "expanse of art history from ancient traditions of creating artworks from megalithin stone, to modern forms of abstract geometries and cutting-edge feats of engineering." It's serious stuff but Heizer's rock is about to be made light of, literally. LA artist Mungo Thomson has created a helium balloon version of Heizer's boulder which, according to the LA Times, will "drift over Aspen's Main Street this Fourth of July as the official float of the Aspen Museum." Thomson has done this kind of thing before, previously riffing on work by James Turrell.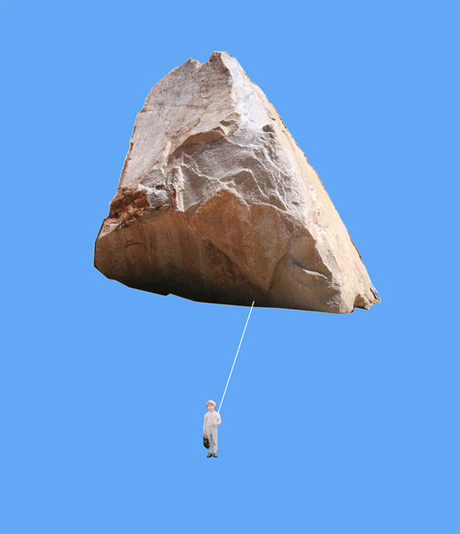 Eva Rothschild invites boys to play with her sculptures Have you ever wondered what might happen if you left a group of six to 12-year-old boys alone in a roomful of sculptures? Well, wonder no more – Irish sculptor Eva Rothschild has just allowed that very thing to happen, and an engrossing film of the results is now on display at London's Whitechapel Gallery. What went on might not surprise you: tentative at first, the boys slowly begin to touch and play with Rothschild's works, before eventually submitting to the desire to destroy. See exactly what happened here: http://www.guardian.co.uk/artanddesign/video/2012/jun/19/eva-rothschild-boys-and-scupture
And finally... Peter Blake overhauls the British phone box Phone boxes are the forgotten losers of technology's speedy advance, now used more regularly as advertising space than for their initial purpose. In fact, most of them don't even work, including one in central London that British pop artist Sir Peter Blake has just covered in 400,000 Swarovski crystals. Why exactly? Well, Blake created the work as part of the BT ArtBox project, and has described it as "a celebration of Britishness in 2012."