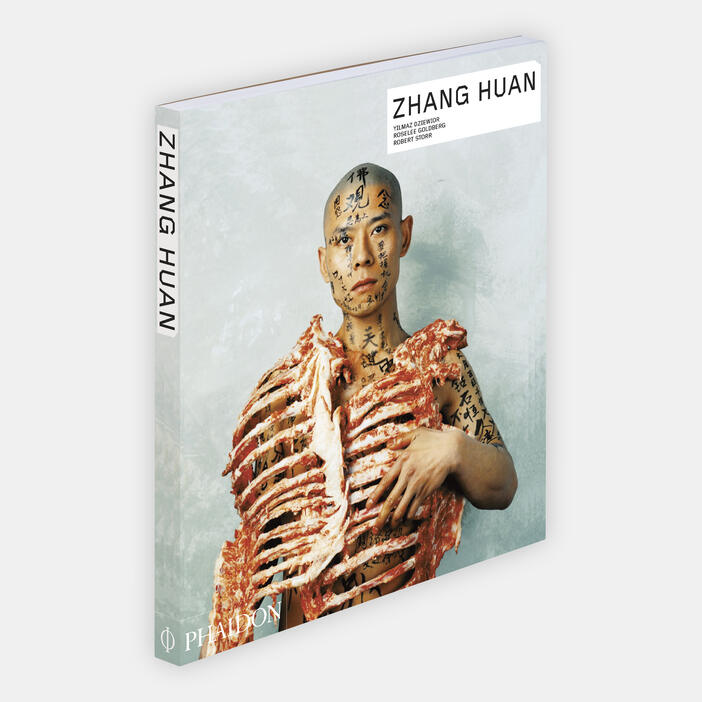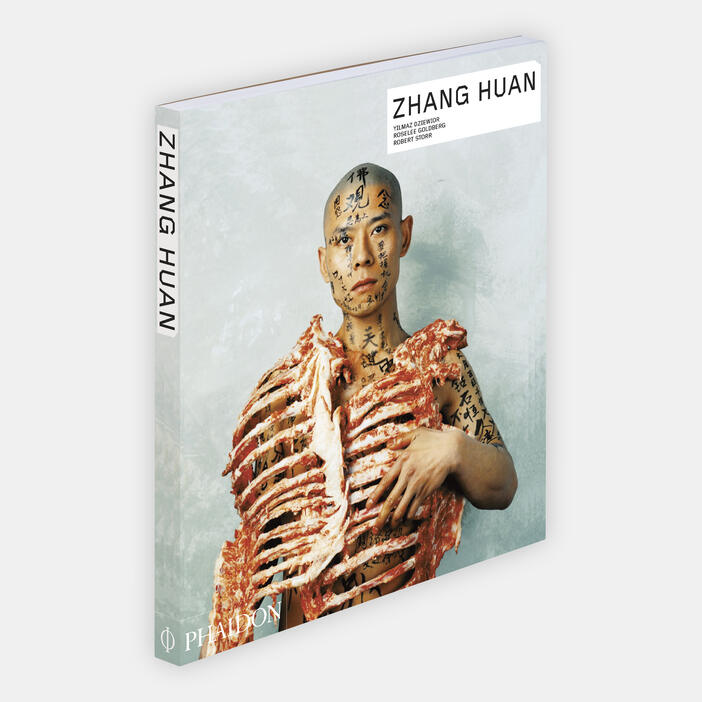 Zhang Huan
Price AUD$55.00 Price CAD$59.95 Price £27.95 Price T45.00 Price USD$45.00
Zhang Huan has emerged as one of the most important artists of the past decade, a fearless explorer of the limits of the human body and a key figure in the flourishing Chinese art scene. His earliest performances, including 12 Square Meters, 65 Kilograms, and To Raise the Water-Level in a Fishpond, subjected his body to grueling tests of endurance while addressing the relationship between physical endurance and spiritual tranquility.
Zhang 's move to New York in 1998 contributed to establish himself as a widely recognized figure in the international contemporary art world, staging performances in several cities around the globe, including Sydney, Rome, Shanghai and Hamburg where he reflected on his experiences in the cities he visited and his ethnic identity in a foreign land.
In 2006 Zhang established a studio in Shanghai, where he began to seek a greater connection to Chinese heritage and history. This marked a new direction in his work, as he turned from performance to sculpture, painting, and installation. Through creating large-scale sculpture in diverse media, such as ash from local Buddhist temples, and with found objects, such as doors from the Chinese countryside homes, Zhang Huan continues to explore new ways to render his interest in the body and its language.
A significant aspect of Zhang's new work revolves around his interest in Buddhism. Although Buddhist themes figured indirectly into his early work, they took on a more prominent role after a visit to Tibet in 2005. There, Zhang began to collect fragments of Buddhist sculptures, which he then used as models for massive copper figures. Upon his return to Shanghai, Zhang Huan began to collect ash from local Buddhist temples for use in sculptures and paintings. The use of burnt incense, the product of religious offerings, strengthens the link between his art and Buddhist practices.
Specifications:
Format: Paperback
Size: 290 × 250 mm (11 3/8 × 9 7/8 in)
Pages: 160 pp
Illustrations: 200 illustrations
ISBN: 9780714849249
Interview: RoseLee Goldberg is an art historian, critic and curator who pioneered the study of performance art. Author of several seminal books, including Performance Art: From Futurism to the Present (1979) and Performance: Live Art from the 1960s (1998), she is the Founding Director of 'Performa', a non-profit organization for the development, commission and presentation of performance art.
Survey: Yilmaz Dziewior is a critic and curator based in Hamburg, where he is professor in art theory at the Hochschule für bildende Künste. Formerly Curator at the Ludwig Museum in Cologne and Director of the Kunstverein in Hamburg, where he organized an exhibition of Zhang Huan's work in 2002, he is currently Co-Curator of the 7th Biennial Exhibition of Visual Arts in Limerick (2009). His writing has been published in Artforum, Camera Austria and Texte zur Kunst, as well as in numerous exhibition catalogues.
Focus: Robert Storr is Dean of the School of Art at Yale University. Formerly Senior Curator at the Museum of Modern Art in New York, he directed the SITE Santa Fe Biennial in 2004 and the Venice Biennale in 2007. He was a contributing author to Phaidon's Alex Katz (2005), Louise Bourgeois (2003) and Raymond Pettibon (2001), and writes regularly for numerous journals and magazines, including Art in America, Frieze and Parkett.
"One of the foremost artists in China's new wave, Zhang Huan creates personal and politicised work that encompasses performance art, photography, painting, installation and sculpture. Zhang Huan is a monograph assessing the impact of his explorations of identity, transgression and spirituality. It takes in his early, often extreme, performance art in China and New York - My New York for the 2002 Whitney Biennial, saw him donning a suit sewn from raw beef, imitating the bodybuilders he had seen who tried to adopt an appearance of strength to hide their real weakness and unease - and takes us up to his laboriously created, deeply affected ash paintings and sculptures, created with incense ash collected from Shanghai temples."—Metro
On the Contemporary Artists Series
"The boldest, best executed, and most far-reaching publishing project devoted to contemporary art. These books will revolutionize the way contemporary art is presented and written about."—Artforum
"The combination of intelligent analysis, personal insight, useful facts and plentiful pictures is a superb format invaluable for specialists but also interesting for casual readers, it makes these books a must for the library of anyone who cares about contemporary art."—Time Out
"A unique series of informative monographs on individual artists."—The Sunday Times
"Gives the reader the impression of a personal encounter with the artists. Apart from the writing which is lucid and illuminating, it is undoubtedly the wealth of lavish illustrations which makes looking at these books a satisfying entertainment."—The Art Book