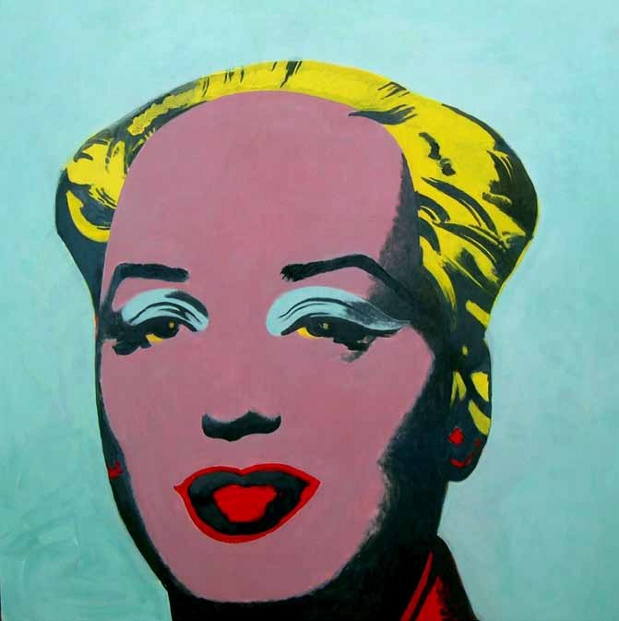 Major Chinese portraiture show in Australia
Having rubbished the latest London Chinese art exhibition, what would Ai Weiwei make of the Aussie one?
We wonder whether Phaidon author, contemporary artist and dissident, Ai Weiwei, would criticise Go Figure! in the same way as he tore apart the Hayward Gallery's Art of Change: New Directions from China. "In a society that restricts individual freedoms and violates human rights," he wrote in an article for the Guardian newspaper, published earlier this month, "anything that calls itself creative or independent is a pretence."
Already one work - a nude, dead sculpture of Mao entitled The Great Corpse by a Chinese Australian artist, Shen Shaomin - has been pulled from this Australian exhibition, having been deemed too "politically sensitive".
Nevertheless, a sculpture by Ai of the show's chief benefactor, former Swiss ambassador to China turned Chinese art collector, Uli Sigg, greets visitors at the Sherman Contemporary Art Foundation, where the Sydney portion of the exhibition is being held. On June 12, Sigg donated 1,463 works from his collection to Hong Kong's new M+ contemporary art museum, which is due to open in 2017. Meanwhile, 55 works from Sigg's collection are on show in Australia until the end of November, at Canberra's National Portrait Gallery and the aforementioned SCAF in Sydney.
So, what would Ai say? Well, the Australian show doesn't make the kind of grand claims that the Hayward show did. Its title, Go Figure!, encourages the viewer to make his or her mind up as to whether this is significant stuff.
Meanwhile, some of the exhibits sound very interesting. We were pleased to note the reappearance of Sun Yuan and Peng Yu's, Old People's Home. Last seen in Britain at a Saatchi gallery show of Chinese works in 2008, this piece consists of 13 full-scale motorised wheelchairs, carrying lifelike dummies of elderly political icons, such as Fidel Castro, Karl Marx and Yasser Arafat. The chairs whiz about, while their occupants snooze through the action. Is that how the CCP sees Western politics? Watch the video and judge for yourselves. If you've been to either show, please let us know what you thought. If you're unable to make them, then consider our Ai Weiwei book, the first monograph on this key figure in Chinese art.