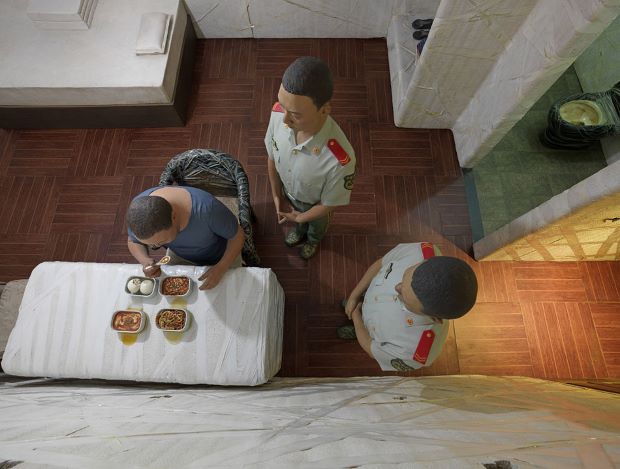 Ai Weiwei's secret prison scenes on show in Brooklyn
The Museum of Brooklyn will display the artist's six fibreglass prison dioramas, last seen at the Biennale
It seems incredible that earlier this year Ai Weiwei was able to create and ship six two-and-a-half ton metal and fibreglass boxes from Beijing to Venice without the express permission or indeed knowledge of the Chinese government.
S.A.C.R.E.D, six dioramas depicting Ai Weiwei's prison cell, complete with model guards and their famous prisoner, were created in secret at Ai's compound, before being transported to Venice's Church of Sant'Antonin, as part of this year's Venice Biennale. Next year, the works will go on display again, at the Brooklyn Museum, to coincide with the New York edition of Ai's According to What? Retrospective, April 18–August 10, 2014.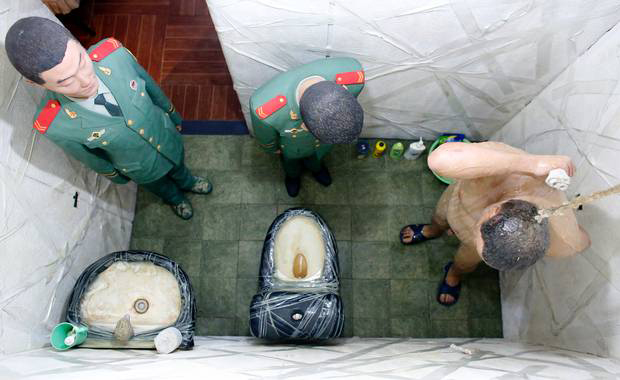 The models recreate the conditions under which he was kept for 81 days during 2011, following an arrest at Beijing airport. Indeed, the prison conceit extends to the viewer, as each scene is contained in a black, iron box, the interior of which can be viewed only via a thin slot, much like the kind of a guard might use to check on an inmate.
In Venice, the works were only displayed during the opening week of the Biennale. Next year, the Brooklyn Museum hopes they will be seen by a larger and more varied range of gallery-goers.
"The work will have a much broader audience at the Brooklyn Museum," curator Sharon Matt Atkins told The Art Newspaper. "Ai Weiwei's art makes such an important and powerful statement about human rights in China—one that deserves to be shared with as many people as possible."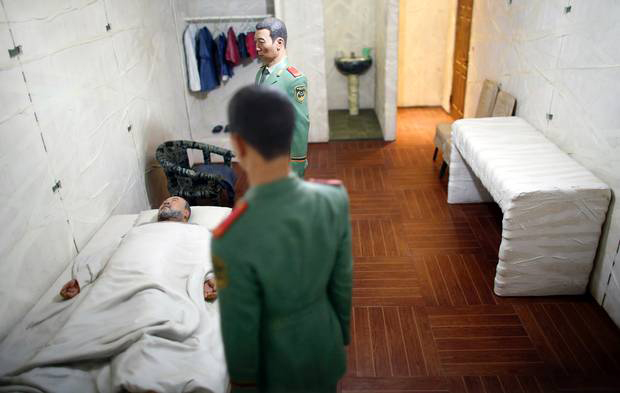 The Chinese Communist Party might not see it that way, but we certainly agree. Find out more about this here. For more on Ai Weiwei consider our monograph, the first published on this important contemporary artist. You can buy it from the people who made it, here.