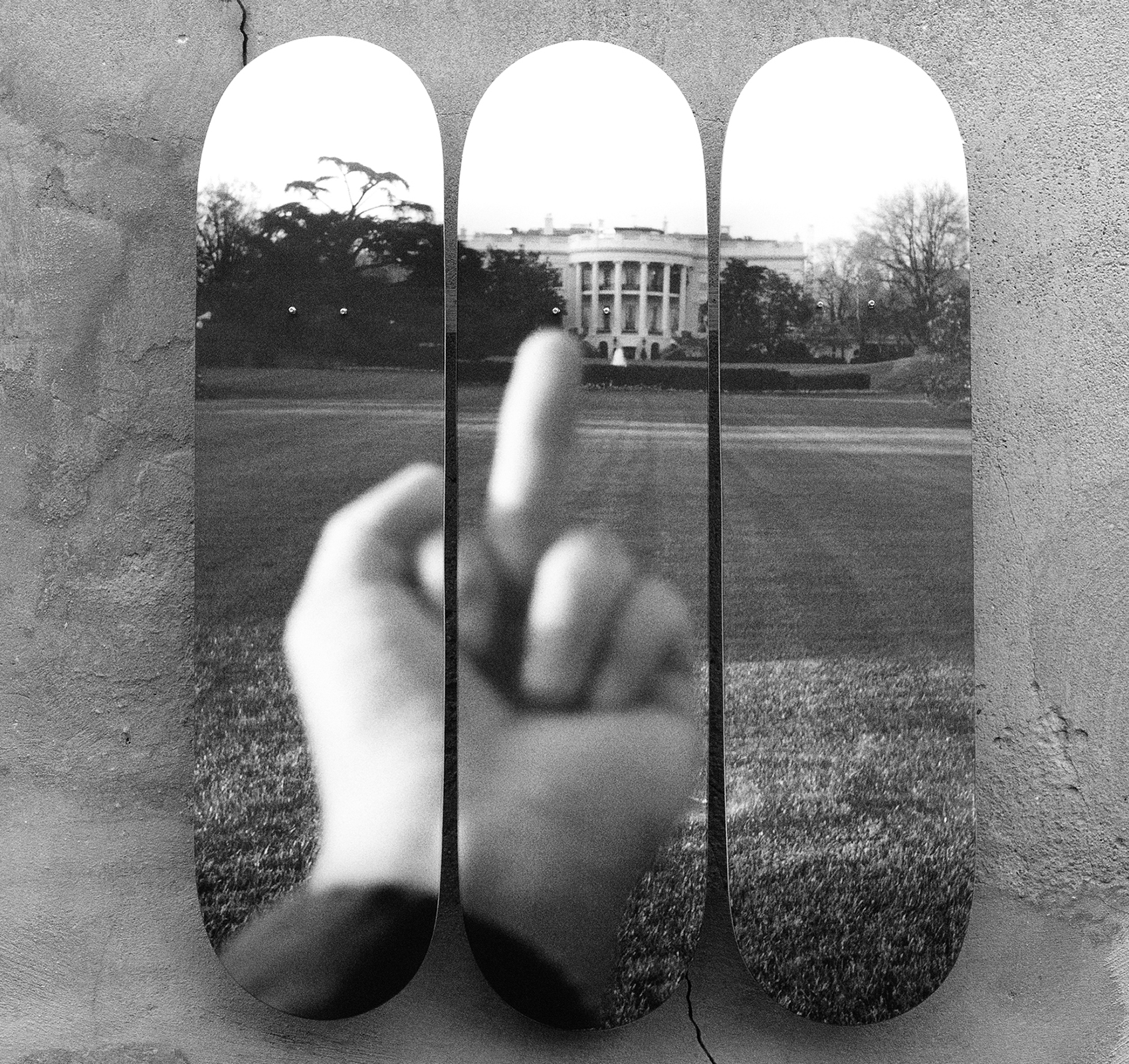 Ai Weiwei and Shepard Fairey give Trump the finger
The artists produce new anti-authoritarian skateboards to mark the first 100 days of the presidency
Ai Weiwei's Study of Perspective series is a misleading name for a wilfully provocative series. Between 1995 and 2003 he took a series of politically charged selfies, showing not his face, but his raised middle finger pointing at such august political and cultural icons as Tiananmen Square, the Eiffel Tower, the Reichstag and the White House.
The series demonstrates how Ai completely rejects cultural and political order - an attribute he shares with many skaters. This month the fine-art skateboard manufacturers The Skateroom has collaborated with Ai and fellow artist and activist Shepard Fairey, to produce a suite of politically charged skate decks to mark the first 100 days of the presidency.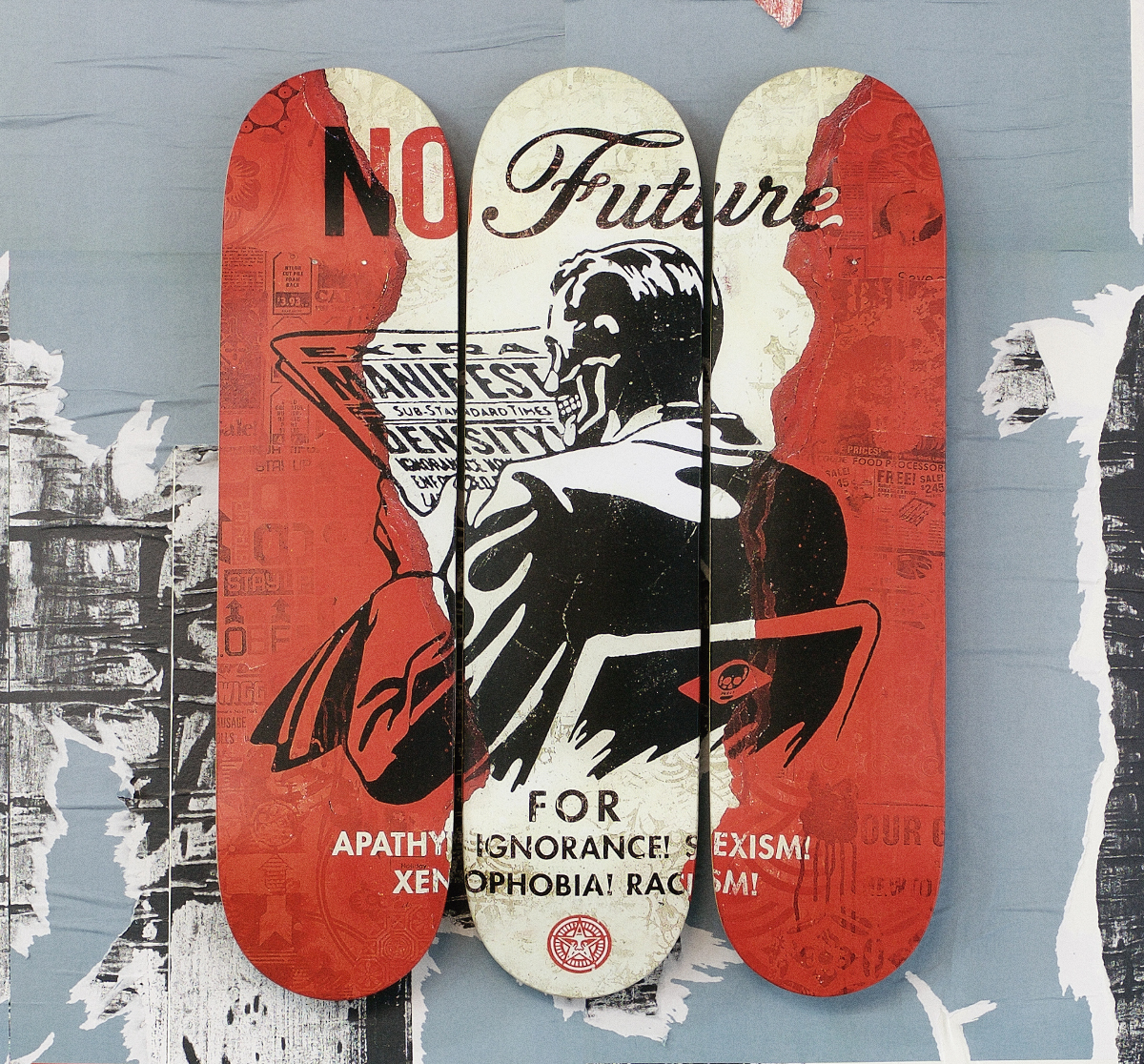 Ai's series is perhaps the most clearly anti-Trump, as it reproduces his Whitehouse shot from the Study of Perspective series across three decks. Fairey's meanwhile, features his work No Future, created towards the end of last year in response to what he saw as a darkening political climate.
Both collections are available to buy exclusively from The Skateroom online store (theskateroom.com) and during Art Market San Francisco. The Ai Weiwei edition is available in a limited edition run of 666 hand screen printed 7-ply Canadian maple skateboards. The first 66 will be hand signed by the artist priced at $3,000 each.
The Shepard Fairey edition (consisting of a Set of 3 skateboard decks) is available in a limited edition run of 450 hand screen printed 7-ply Canadian maple skateboards, and the entire set is priced at $450.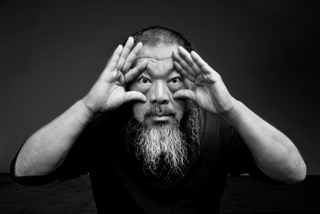 Through this new collaboration 20% of The Skateroom profits will be dedicated to the two NGO's of Ai Weiwei's choice. Halklarin köprüsü - "Bridging Peoples" is a non-profit charity and solidarity association based in Turkey. Their purpose is to struggle against all sorts of 'otherism', hate speech, discrimination, racism, nationalism, sexism and denominationalism; to stand in solidarity with the sufferers regardless of their language, religion, race, denomination, sex orientation or gender; but to also to organize solidarity events conducive to the establishment of peace and equality between peoples; and to stand side-by-side with each and every "other" against social exclusion. www.halklarinkoprusu.org
B'Tselem - The Israeli Information Centre for Human rights in the Occupied Territories. B'Tselem promotes respect for human rights in Israel and the Occupied Territories through a variety of means. The association documents both specific incidents and systemic problems impacting human rights. They use creative public education and advocacy strategies to generate public discussion and foster positive change. www.btselem.org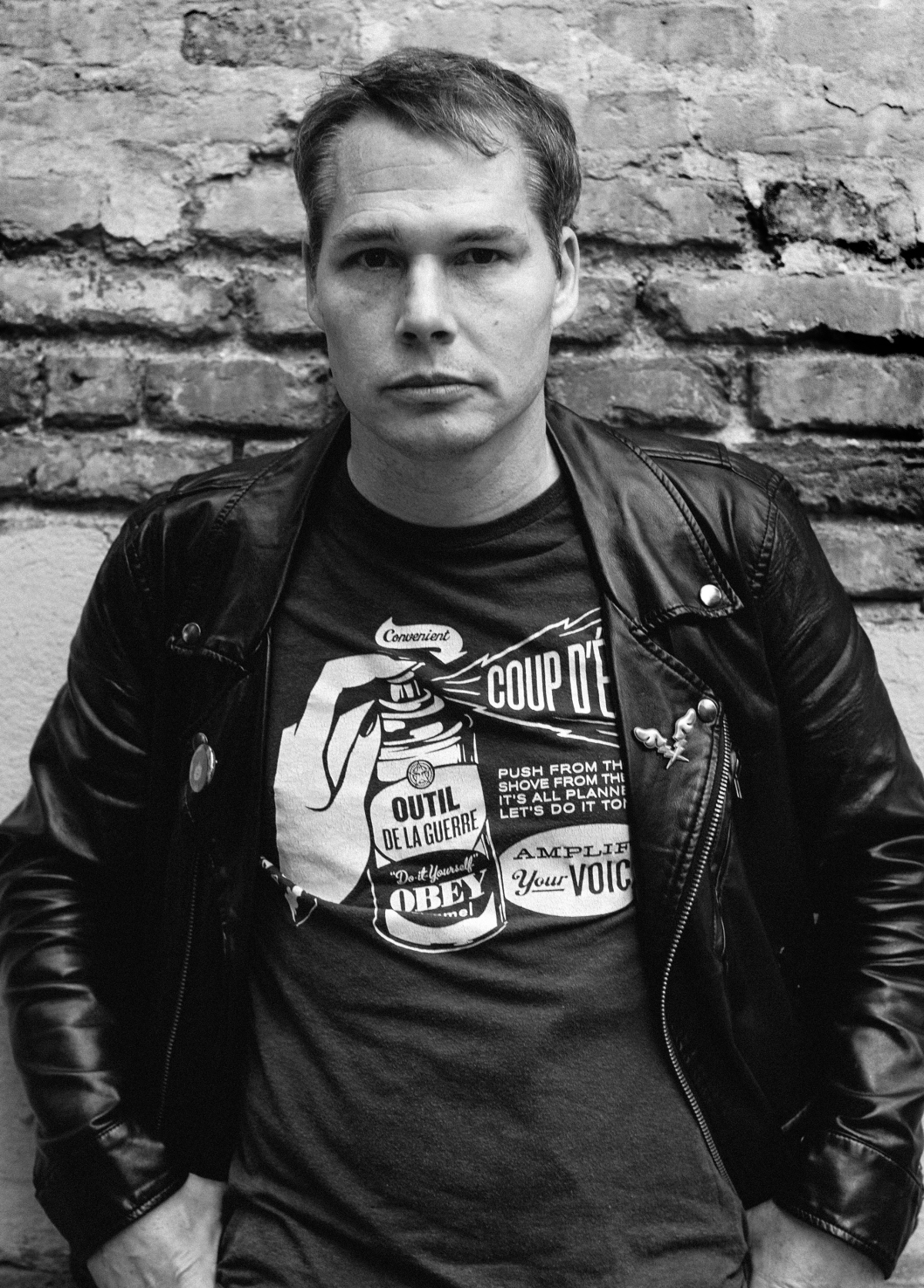 For more on Ai's art and politics get our monograph; for more on the relationship between graphics and politics get Visual Impact; and to see more affordable works by these artists go to our sister site Art Space.