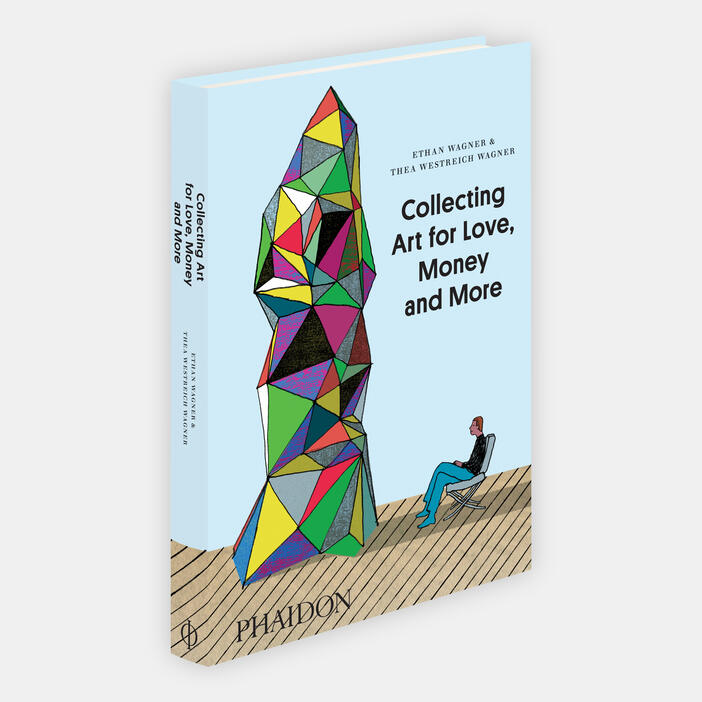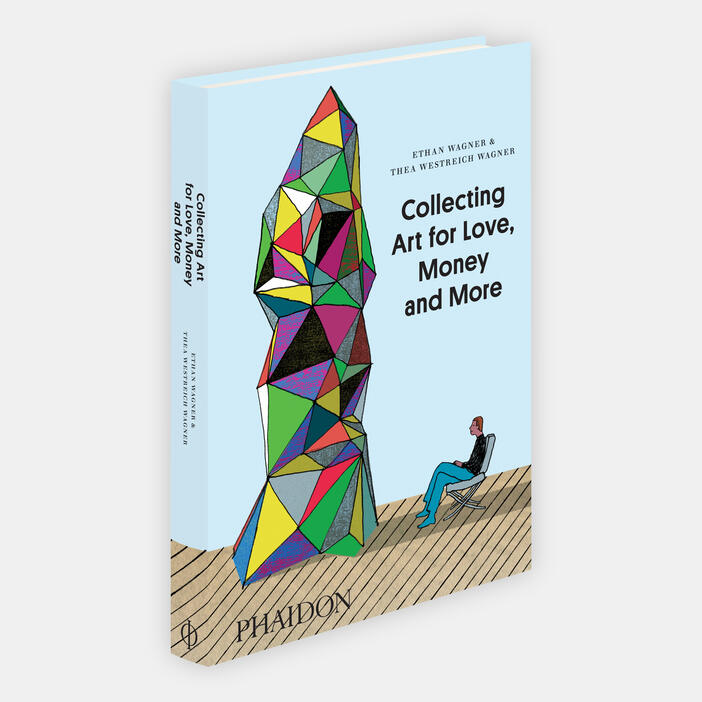 Collecting Art for Love, Money and More
Price AUD$39.95 Price CAD$35.00 Price £22.95 Price T35.00 Price USD$35.00 Price €29.95
Collecting Art For Love, Money and More
is an insider's guide for both the novice and experienced buyer. It reveals the motivations and secrets of successful collectors as well as providing an historical overview of the greatest collectors and their superb collections. Written by renowned art advisor Thea Westreich Wagner and her husband Ethan Wagner, this book offers clear advice on how to build and maintain a distinctive collection, from discovering new talent and accessing the best work to getting the highest returns on investment.
This book provides invaluable insights and tips, alongside photographs and specially commissioned illustrations, and key advice from each chapter is summarized to guide the collector. It captures the sense of anticipation, thrill, and commodity conditions of the art marketplace that make acquiring works of art such an adventure.
Specifications:
Format: Hardback
Size: 245 × 172 mm (9 5/8 × 6 3/4 in)
Pages: 192 pp
Illustrations: 65 illustrations
ISBN: 9780714849775
Ethan Wagner's art interests go back more than two decades; he has collected art, published artists' books, and been involved with the San Francisco Museum of Modern Art and other art organizations. He now manages Art Advisory's business and financial practices and external communications, canvasses the international art market on behalf of clients, and publishes artists' books.

Thea Westreich Wagner worked for numerous years as a volunteer in the visual and performing arts. She founded Thea Westreich Art Advisory Services in 1982, and has advised private collectors throughout the United States and Europe. She has built a library of 13,000 volumes that underlies her firm's dedication to research and analysis. She also publishes artists' books.
"A must read for anyone that is just starting their collecting journey!"—BMW Art Guide by Independent Collector's blog, 'Collector's Corner'
"Impressive... captur[es] the thrill of collecting."—Aesthetica
"Embraces the thrills, ups, downs and of course, advantageous aspects of collecting art... Thea and Ethan Wagner are your authors and amidst entertaining anecdotes and experiences they've had as huge art collectors for three decades, they explain how to navigate the art market and access the world of galleries, auction houses, art fairs and biennales... Definitely worth getting a copy... A great read for those interested in art in all forms."—BeautifulCrime.com
"Comprehensive... Rich with anecdotes... A more diverting read than might be expected of a vade mecum to the art market... Written in a conversational tone that suggests the authors are experienced in putting others at their ease... The authors are to be applauded for their efforts to demystify the process... Reassuring to any readers making their first steps towards buying art."— The Art Newspaper, Frieze New York Daily Edition
"New York-based art advisers Thea Westreich Wagner and Ethan Wagner have made a career out of cutting through the hype... They've penned a comprehensive new book that looks at every facet of collecting from the adrenaline rush of discovery to the challenges of figuring out [what] will still be valuable in 2025."—The Wall Street Journal
" A how-to book... from two of the sharpest eyes in contemporary art... It would be hard to imagine two better-qualified guides for these choppy, sometimes disgusting, often ecstatic waters."—Jerry Saltz for New York Magazine
"On one hand, a lively and accessible history of art collecting... On the other, it's something of a best practices guide for budding collectors."—Art in America
"Wife-and-husband art advisers... offer an insider-y view of high-stakes art collecting and what motivates great collectors. Informal and chatty writing adds appeal."—Traditional Home
"Provides intelligent, useful insight for art lovers, artists, and anyone curious about contemporary art and the art market... Through provocative, compelling photographs of contemporary art, art spaces, curators, and collectors, and descriptions of international art fairs, intimate gatherings with artists and curators and various ways to approach collecting... This smartly designed book gives readers a taste of the competition, passion, pitfalls, and glamour of the art world as experienced through a collector's unique viewpoint."—Publishers Weekly