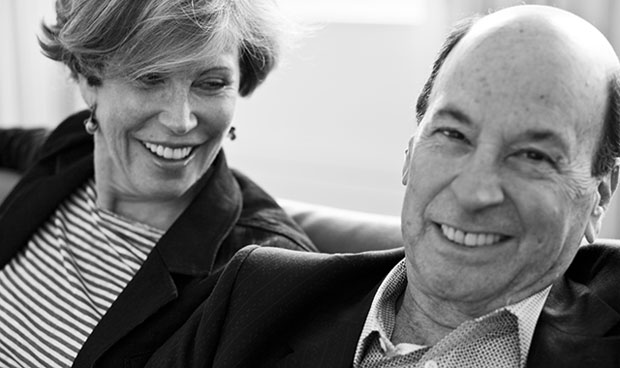 Why these two NYC art advisors have given away 850 art works to the Whitney and the Pompidou
The authors of Collecting Art for Love, Money and More describe the thinking behind their generous donation
The New York couple Ethan Wagner and Thea Westreich Wagner are best known for the shrewd acquisitions. Over the past few decades they have not only accrued their own impressive contemporary art collection, but also advised others, via their company, TWAAS, and their Phaidon book, Collecting Art for Love, Money and More.
However, this month, the couple have gained greater acclaim for giving works away, after choosing to donate 850 pieces from their extensive collection to two public art institutions: the Whitney Museum of American art in New York and Pompidou Centre in Paris.
Around 500 works will go to the Whitney, while a little over 300 will become part of the collection of the Centre Pompidou. Both institutions are marking the occasion by showing a selection of pieces from this donation; the Whitney show just opened, and runs until 6 March 2016. Read our interview to understand why Thea and Ethan have done it, which pieces they have kept back and why they chose these two institutions.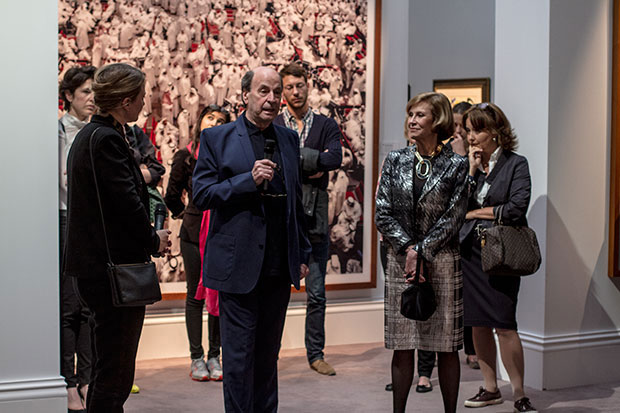 So what does it feel like to give away a hugely valuable art collection you've spent much of your life's energy amassing?
Thea Westreich Wagner: "It feels really good!"
Ethan Wagner: "I don't know that it actually registers as 'now we no longer have this or that'. We're very comfortable with the idea of turning the art over to two public institutions. And if we start crying, we'll start crying."
E: "I think we're a little jittery, and very anxious to see how the work looks installed which we'll know during this week. But we're excited."
T: "We both have enormous confidence in the Whitney and the people we've been working with and it's been absolutely without one single episode - a perfect relationship and a perfect collaboration. They've been very insightful, very intelligent very careful, and most of all they followed our one mandate: The one thing we insisted on in the agreement was that they always speak to the artist about the installation and they did that in spades."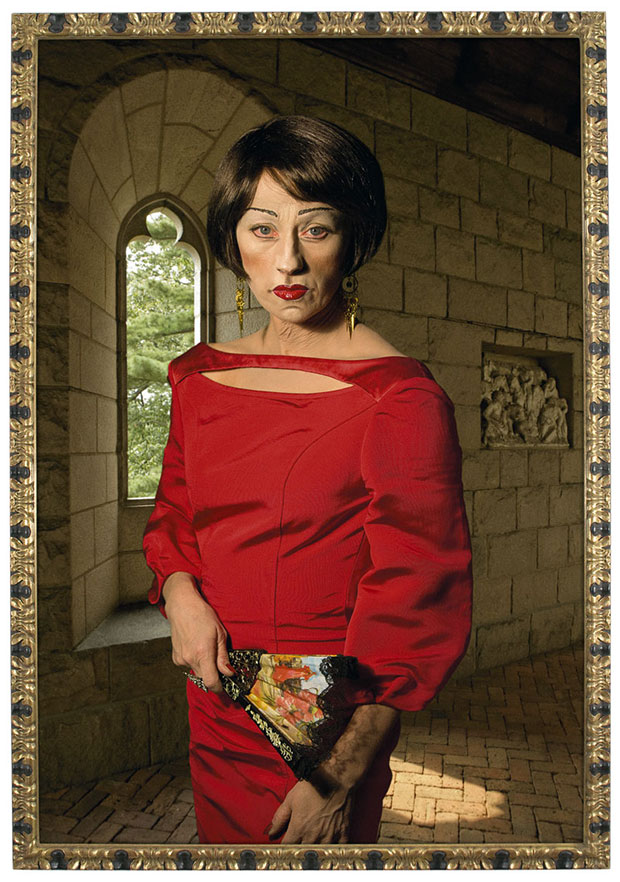 Lots of people won't understand the finality of this donation. Let's get this straight. Could you get it back if you find yourself broke tomorrow?
E: "Technically until the work is conveyed. . . I mean, there are people that have done that. I don't think we're disposed to that. I think what we said was or what we thought and followed through on was let's make sure we're comfortable and we've done that. So the idea of going back … I don't know what alternative we would have to find, but we wouldn't do that."
When you look at this huge body of art, 850 pieces or so, is it as much a celebration of what you did as the artists?
T: "No, I don't like the idea that this is a celebration of something that Ethan and I did. It's definitely a celebration of what the artists did."
T: "I think it's very important to understand that Ethan and I have almost 100 per cent (apart from one or two exceptions) bought artists as they emerge. Neither one of us came to the world with millions and millions of dollars. Neither one of us wants to live with millions and millions of dollars. We're just thrilled that we have a home in New York City that we just love and a fabulous little treehouse and watermill that we adore. We don't really want more than we have."
"We really bought a great deal of the work at prices people would laugh at if you told them now. And the things that we were able to buy at slightly higher prices – there were two I can think of – one we bought as our wedding anniversary present. We've spent our time looking for young artists who are extending the dialogue of art history and who touch us so profoundly we can't live without their work."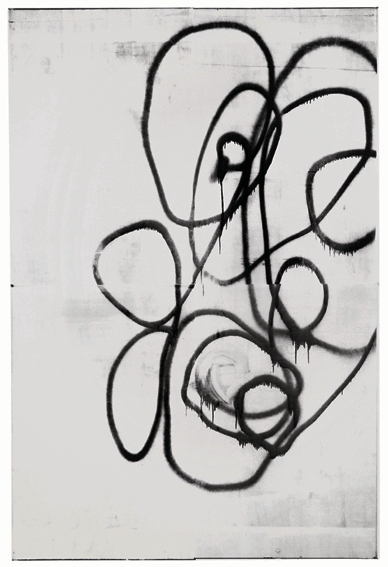 You've been collecting individually for 35 years and together for 25 years. Do you think towards the end you were collecting more as curators than collectors – with the thought in mind that you would eventually give it to an institution?
E: "I guess a dozen years or so again we came to the realisation that there was a lot of important art in the collection and we were very enthusiastic at that point to build on the collection. There were a lot of interesting artists that we were looking at and a couple of scenes, mostly Brooklyn-based artists and several in London. At the outset I used to talk about building a representative example of the best works we could to allow that artist to be seen more or less fully. And when we stated talking about this a dozen years ago, we could only imagine that every artist would only have a room.
"But then you get into the process and you realize it's entirely impractical - there's no amount of space that could allow for that and I'm not even sure of how good it would be, so you go through a process of winnowing."
What made you pick The Whitney and The Pompidou?
T: "We talked to several and I think that it was the Whitney that gave us the most confidence in what we cared about, which was making sure the artists were properly treated and understood and that as their work came into the collection the curators all knew about it and were able to use it in ways that were appropriate to them."
E: "In terms of the Pompidou I remember vividly meeting with Alfred Pacquement, the director at the time and we came upon him in his office going through a loose binder of the work in his office. And we could see he wasn't saying I'm going to look at Koons, look at (Christopher) Wool and not care about anything else. He was looking at everything carefully and equally and that was part of what convinced us about each institution."
Once you'd amassed a few of those pieces was there a desire to augment and supplement it in ways that gave it a focus as a 'conventional collection' rather than it being a set of historically important pieces?
E: "We collected based on an instinctive reaction about our response to the work. Within that response was a sizing up of whether we believed that the artist's thinking was going to propel an interesting practice. So if you look at the collection in a certain way, you'll find very unlikely things. Look at it again in a different way and you'll find unlikely things but they become likely, because we responded to them. We never said it's going to be only conceptual art, or it's only going to be abstract painting or any such thing."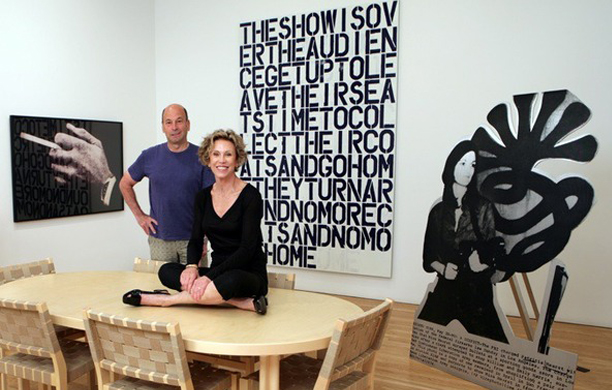 There is a lot of significant photography in the collection. You were obviously into that very early on.
T: "Very early on we had began to learn about vintage photography and began to build very significant collections when I had Art Advisory Services. There was a lot of effort on our part to assemble the people who were most important in the world of photography to begin to develop standards for collecting – things that had never been discussed or taken on. For instance the word 'vintage'. What did the word vintage really mean? And issues about conservation. And in doing that we had these multiple conferences at the office – conversations with curators, conservators and people who had written about photography early on. And we learned an enormous amount. As we had these conversations Ethan and I would say, 'hey that's fabulous, we should buy some too!' And so we got very interested in a number of historical figures and bought them. But we didn't assemble a collection in the way that we were building them for collectors, but really just picking certain things that were financially available to us: Walker Evans and Robert Frank weren't; Larry Clark, Diane Arbus, Lee Friedlander and Robert Adams were."
Are there certain works that you feel are more significant to you than others?
T: "I think the real issue when you give away 850 works of art to public institutions is that you believe that the collection is more serious and imperative than the sum of its individual parts. That's why the collection can be ultimately meaningful to these institutions even though they're not likely to ever show the collection en-masse."
E: "I agree. We lived for many years with a big Koons painting called Junkyard. We loved the painting. You're aware when you're looking at it that there's a lot of people that agree with you about that artist and that painting. And then you look at something else as we did up until six months ago, an artist named Sean Paul, who has hardly any kind of following. And our eyes are riveted, our minds are taken up not because the Koons is widely endorsed – but because the Koons painting is a great painting and the Sean Paul painting is a great painting period. You don't discriminate when you live with an artwork. It really doesn't occur. So when we have guests and they go, 'Oh look at the Koons!' I almost want to say yeah, but everyone knows about that. Look at the Sean Paul! That's great too!"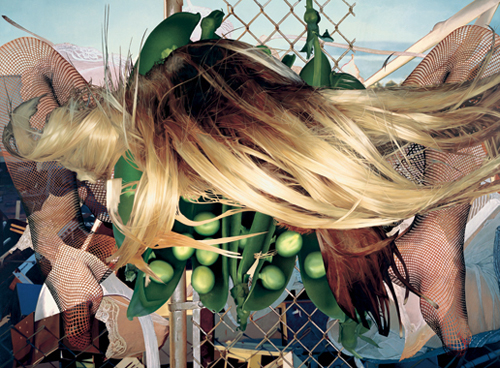 What have you kept or what have you kept for yourself does what leave you with?
T: "In some cases we held back a thing or two for children and grandchildren. And in a select number of cases – fortunately, one worked out better than we ever hoped – we held them back to take care of our senior years. A good example of that would be Christopher Wool. We spoke to him about what he wanted to go to the museum and pretty much followed what he suggested. We've been very artist-centric around this stuff. When it wasn't the entire stash the artist selected what they thought was appropriate and what they didn't want to go to the museum.
"You have to think also about where it went. The Whitney, basically, had very big holes in the Eighties and the Nineties. It's very significant that the fit is so nice. That's partly intended but it's also just great that it happened."
E: "So it was not a case of 'let's keep this great painting and we'll give them a drawing.' We gifted the painting and saved the drawing for a kid!"
For greater insight into Thea and Ethan's work get Collecting Art for Love, Money and More; meanwhile, to start or continue your own collection, take a look at some of the works on offer over at Artspace.