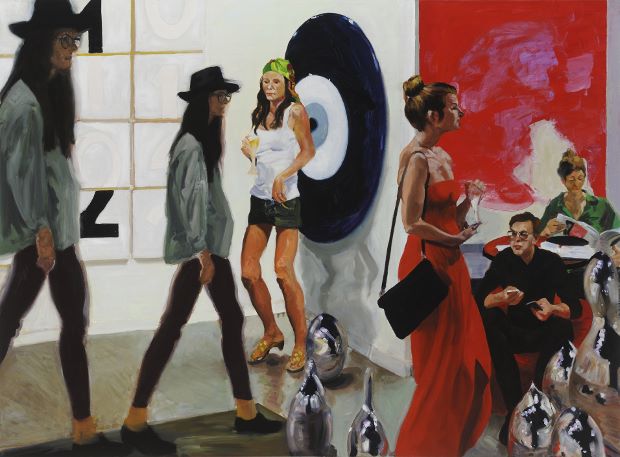 Who's showing what at Frieze New York
Gagosian has Ruscha, Zwirner has Judd, while Hauser & Wirth are offering a big-name study of the human body
What are art fairs for? To support new artists, to find buyers for established ones, or for galleries to display their curatorial prowess? There appears to be a little of all three going on at this weekend's Frieze New York.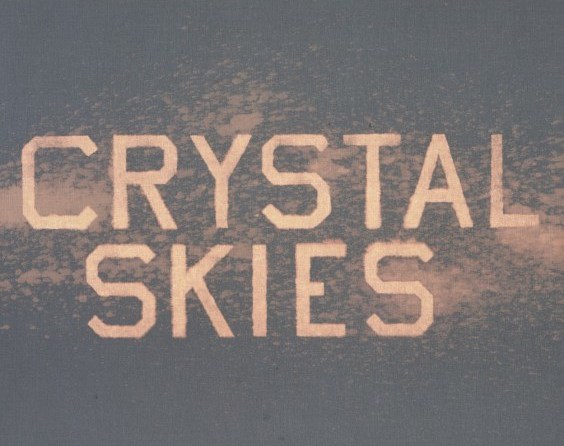 The Gagosian goes big on one of its best-known artists, with a selection of new paintings by Ed Ruscha for their stand (B57). Like Ruscha's previous works these will, the gallery explains, exemplify an artist whose "deadpan representations of Hollywood logos, stylized gas stations, and archetypal landscapes distill the imagery of popular culture into a language of cinematic and typographical codes as accessible as they are profound."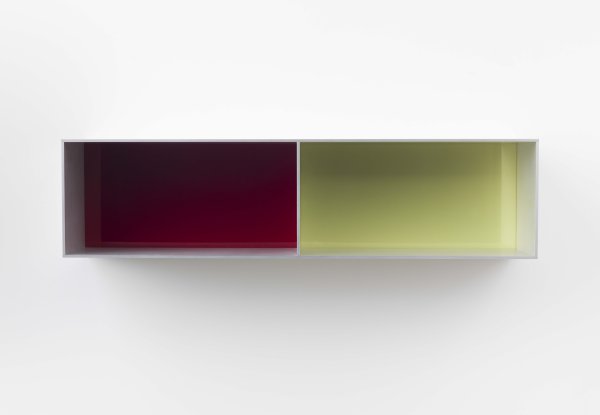 David Zwirner (C49) is limiting its booth to just two artists, with pieces by the late, great American minimalist Donald Judd and the Japanese painter and sculptor Yayoi Kusama. Zwirner took on the Judd Foundation in 2011, and began to represent Kusama in 2013, tempting the Japanese artist away from Gagosian.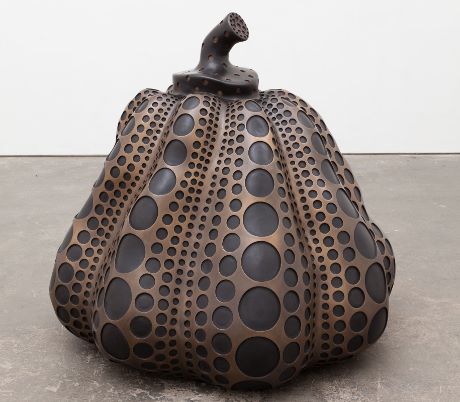 London gallery Victoria Miro (C6) also represents Kusama, and will show her work alongside pieces by Chantal Joffe, Isaac Julien, Idris Khan, Chris Ofili, Tal R, Sarah Sze, and, Kara Walker, as well as the US painter Eric Fischl. The Fischl works come ahead of a London exhibition, which the gallery has scheduled to coincide with Frieze London, this coming autumn.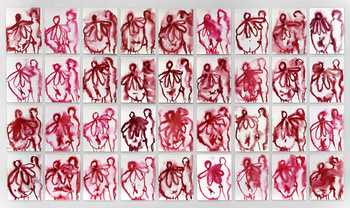 Hauser & Wirth (B7) has had Swiss curator Gianni Jetzer oversee its booth. Jetzer has called this small show On the Fabric of the Human Body; look out for pieces by Rita Ackermann, Louise Bourgeois, Isa Genzken, and Paul McCarthy.
The Andrea Rosen gallery (C31) will offer pieces by Carl Andre, Felix Gonzalez-Torres, David Altmejd, Andrea Zittel and others; Sprüth Magers (C8) has new Redaction Paintings by Jenny Holzer as well as recent work by Barbara Kruger, and Rosemarie Trockel.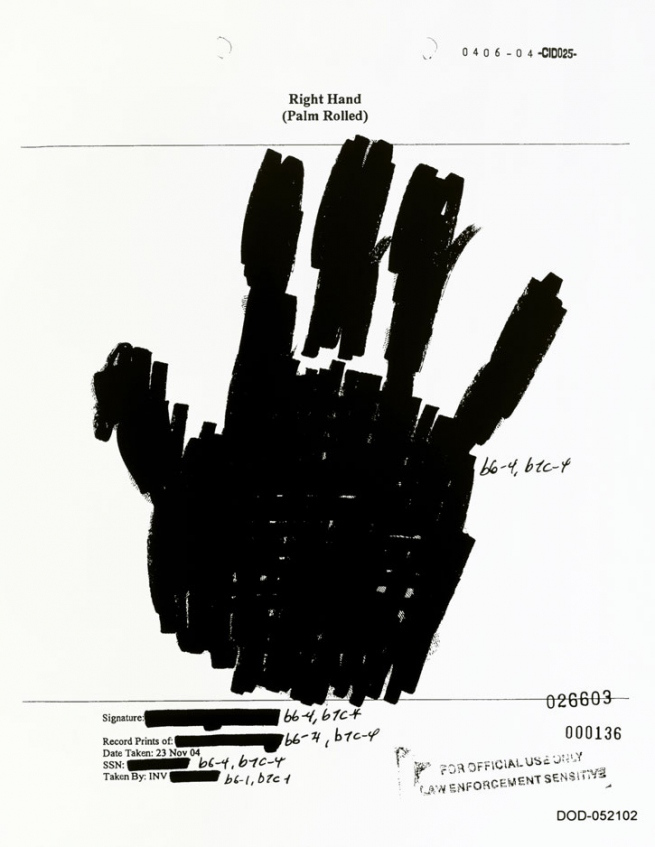 And finally, London's Pilar Corrias (A19) has pieces by Keren Cytter, Elizabeth Neel, Taal Madani, Philippe Parreno, Tunga, and this painting (below) by Charles Avery, which features Hammons, Hepworth, Koons, and an 'Unknown Easter Island artist'. Not a bad line-up in itself.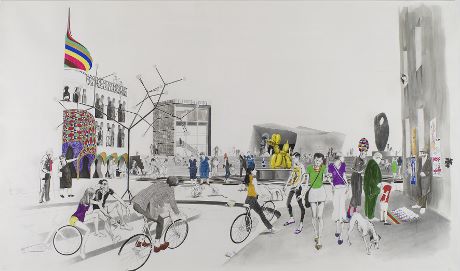 Find out more about the fair, which opens to the public tomorow and runs until 12 May, here. If you're attending the fair with a view to buy, do read our book, Collecting Art for Love, Money and More. Arranged into ten topics that are approached through a key question and answer format, art advisors Thea Westreich Wagner and Ethan Wagner offer an accessible yet unrivalled insider's view into the often opaque but always fascinating world of collecting art, drawing from their extensive experience in working with collectors and institutions of contemporary art. Even if you're keeping your hands firmly in your pockets it's a great, eye-opening read. Look out for our Frieze review tomorrow and a very special exclusive interview with photo artist Wolfgang Tillmans who's showing at the fair.