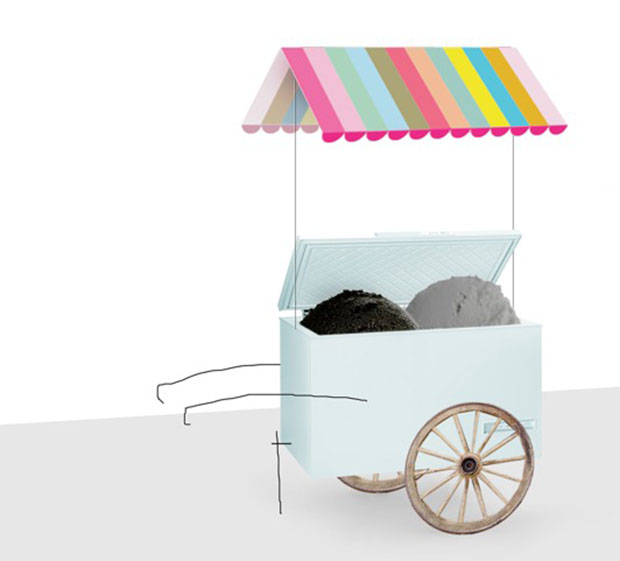 Art + ice cream - does it get any better?
Daniel Burns and Davide Balula on this week's art and artisanal ice cream Art Basel collaboration
We often talk about the food of high-end chefs like Ferran Adrià, René Redzepi and Massimo Bottura as art, but a new collaboration featuring ex-Noma pastry chef Daniel Burns (boss of NY beer and food Michelin starred eaterie Luksus), takes the link to new levels.
Burns has got together with French artist Davide Balula to interpret four of the French artist's works via the medium of – wait for it – ice cream. They'll debut the collaboration at Art Basel this week in a show called Painting the Roof of your Mouth.
We caught up with Burns, who incidentally is working on a book of beer and food pairings for Phaidon, to ask how it came about.
"Davide had heard about me from (chef) Agata Felluga and invited me over to his studio in Brooklyn to look at some work. I suppose it was a kind of test to see if we could get along. He does things like burn the picture frame then rub it on another canvas so there's like a negative image. This immediately gave me the idea for lots of different infusions – tobacco, wood chips…"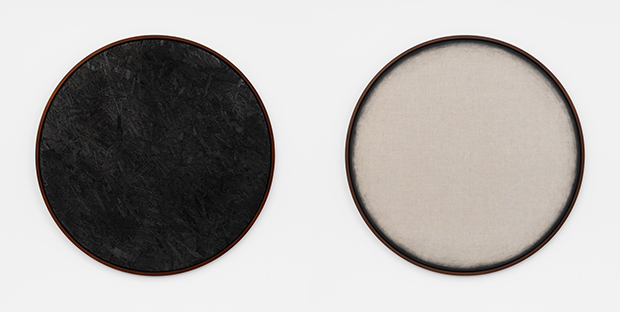 Of course Burns, who's now known more for his innovative pairings of beer and food at Luksus – go if you get the chance – cut his teeth creating all kinds of gelato genius each night at The Fat Duck in the UK and then as pastry chef at René Redzepi's Noma.
"Flavour-wise it's obviously going to be unique, but we still want it to be delicious and interesting – it's not meant to be crazy or inedible," he says. Burns will present the flavours at a pop up counter in the Art Basel booth, and on roaming cycle carts outside and around the fair.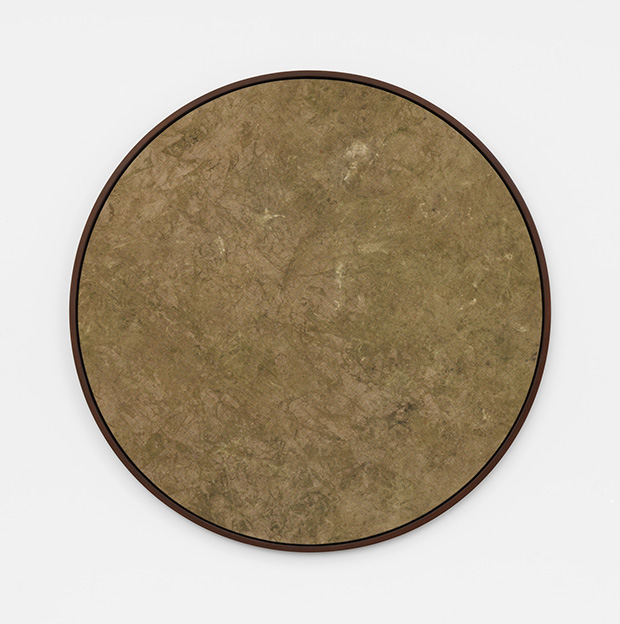 All are based closely on Balula's works, one of which, River, sounds particularly interesting as Balula himself told us over the weekend.
"They taste amazing! Though they are very far from what you would expect an ice cream to taste like, of course. Gelato is a perfect vehicle for the smells I come across while making my paintings. And not only because they carry some of the 'ingredients' you find on the surface of my canvases. One scoop of Burnt Wood ice cream will really transport you instantly next to an imaginary fire camp. And you can't avoid thinking of the materials of charred wood, something very visual when you have it in your mouth. But it goes further than that; the flavour is also very complex once you get the second spoonful. You start to realize how hot it becomes in your mouth. Woody, fatty but light and sweet at the same time. It coats your palate in a very unique way.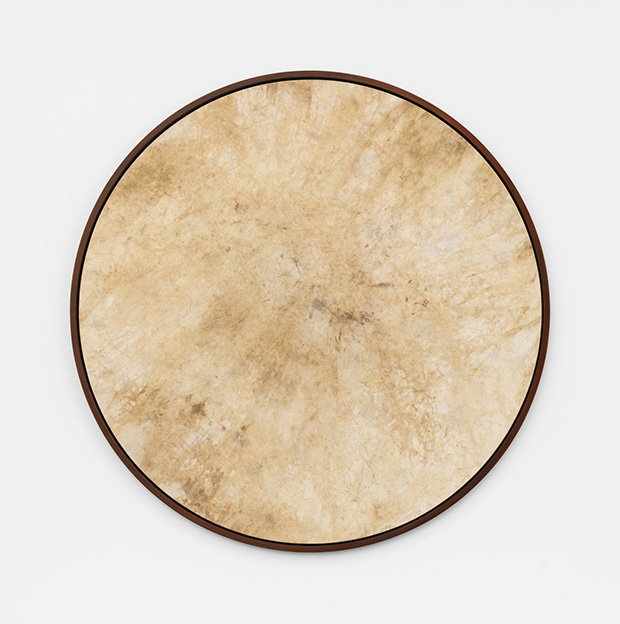 "To make those River paintings, I abandon the canvases in a riverbed for various amounts of time and then fish them back up after they have gathered sediments, grown algae and mould. Daniel's River ice cream to me is incredibly close to that 'wilderness' flavour. What you picture in your mind taps into a memory of your own, if you have ever spent time by natural streams of water.
"I personally think the flavours are very successful in projecting a very defined space in your imagination. While the flavours are easy to match with their "painterly" counterparts, each one of them still maintains an autonomy of its own, a happy life away from the paintings. We also adjusted those 4 different flavours for them to complement each other if mixed in one cup. We kept it very playful."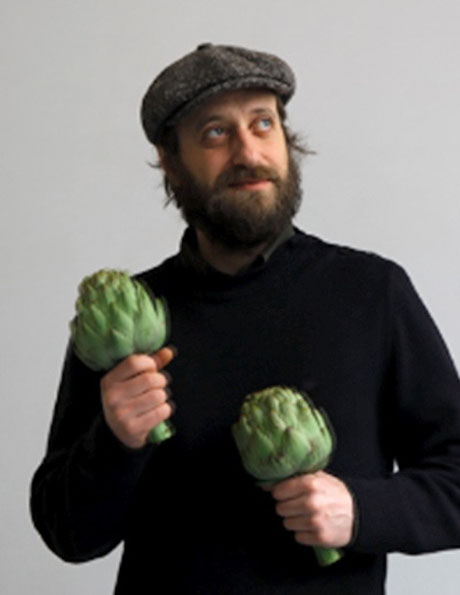 Food and drink has always been part of Balula's practice. Although his work can be conceptual in many regards, he's quite taken with the idea that it has to physically go through one's own body in order to be fully experienced.
"Yes, and I mean deeper than the cornea! Any edible related artwork doesn't last for the only duration of its journey through you but I believe that it also immerses itself into your body memory. Food is not only about flavours and display; it is usually a link to a broader context, an extension of a specific idea. I see food as being one unit in a long chain of experiences."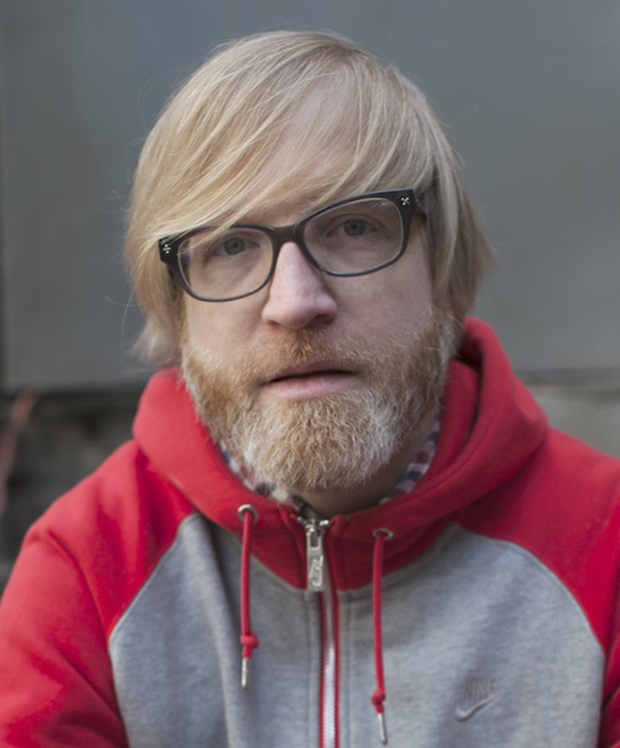 If you're going to Basel make sure you drop by booth J12, and take time to enjoy what sounds like a great experience and tweet us a pic. Meanwhile, to understand Daniel Burns' background buy a copy of our Noma book here; check back soon for news of Daniel's own forthcoming Phaidon title; and to understand art fairs a little better buy a copy of Collecting Art for Love, Money and More here. We'll be bringing you an interview with one of its authors, Thea Westreich Wagner before Art Basel opens this week.