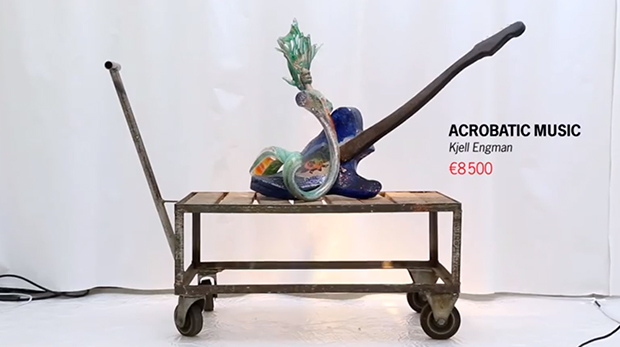 Putting the emotion back into art buying
Supposing it was the biggest reaction, not the biggest bid that secured you a piece of art at auction
It seems that every month an auction record tumbles - a Bacon here, a Warhol there. But even as great websites like Artsy and Paddle8 are democratising the art buying experience, still many of us feel that the price of entry to the art market is just that little bit too high right now. (Although our wonderful Elliott Erwitt and René Burri Collector's Editions which are very competitively priced).
But what if the size of your emotional reaction to a piece of art, rather than the size of your wallet, determined whether you secured it at auction? Swedish glassware company Kosta Boda devised a cute experiment around this conundrum recently with an auction based on emotion.
At the auction, bidders were wired up to sensors - on hand and ear. When the art work was unveiled the sensors measured their heart rate and electrodermal response, linked via sweat secretion to their nervous system. Those with the strongest responses got the artworks. The artworks weren't unveiled until the night, thus heightening emotional response.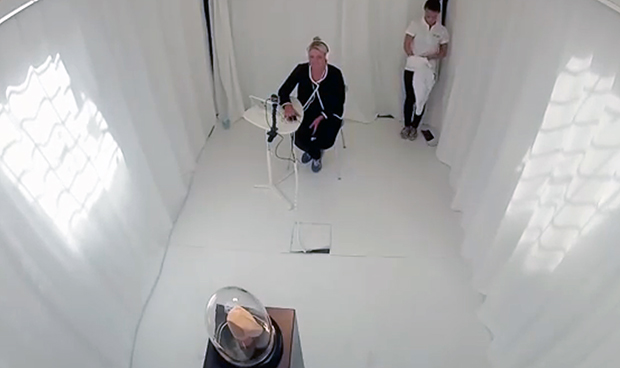 The idea was 'to just feel something - happy, sad or angry, it didn't matter," said Daniel Solving, the boss of Gothenburg based digital studio Humblebee which conducted the experiment.
We thought we'd conduct a similar trial - minus the electrodes (we've never been good with wires) using a handful of images from great Phaidon books on some of Phaidon's new recruits.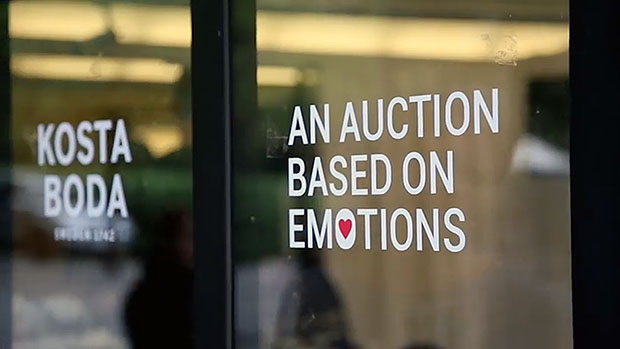 You may be interested to know that the images that garnered the most heightened response were pretty much all from our marvelous Contemporary Art series. They included our books on Vito Acconci, Christian Boltanski, Olafur Elliason, Monica Bonvicini and Zhang Huan. So if you think you can handle an emotional response (trust us, it'll be a positive one) click on the links above and check out their books in the store. Meanwhile, you can watch the video from the experiment below.
And remember, if you do want to jump into the art market and buy don't make a move before you've read our great book Collecting Art for Love, Money and More by the respected art advisors Ethan Wagner and Thea Westreich Wagner.