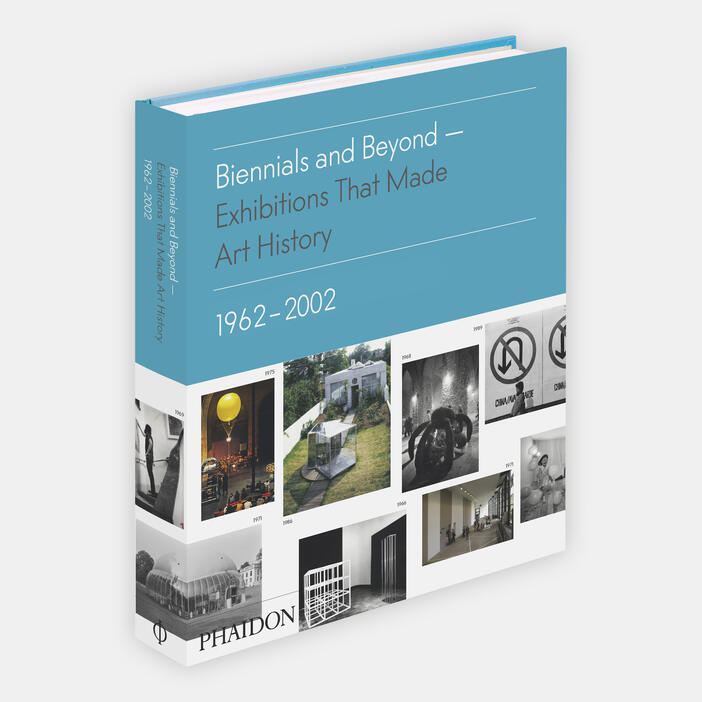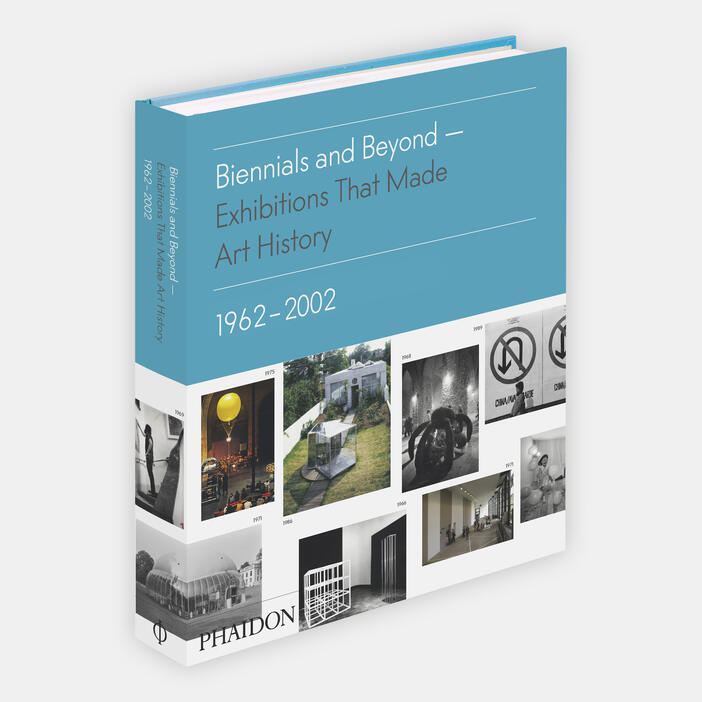 Biennials and Beyond: Exhibitions that Made Art History: 1962–2002
Price AUD$110.00 Price CAD$100.00 Price £59.95 Price T100.00 Price USD$100.00
The story of the most influential art exhibitions from 1960, Biennials and Beyond assembles a wealth of rare and never before published documentation, from installation photographs and reviews to floor plans, catalogue excerpts and other primary ephemera, looking at the history of contemporary art through the lens of 25 significant exhibitions. With an introductory essay and concise overviews of each exhibition by art historian Bruce Altshuler, Biennials and Beyond is a unique sourcebook that offers direct access to the most influential exhibitions of the last 50 years.
It is the companion volume to Phaidon's 2008 Salon to Biennial – Exhibitions that Made Art History: 1863–1959, winner of the Bannister Fletcher Award for best new book on art or architecture.
Specifications:
Format: Hardback
Size: 290 × 250 mm (11 3/8 × 9 7/8 in)
Pages: 402 pp
Illustrations: 550 illustrations
ISBN: 9780714864952
Bruce Altshuler is Director of the Program in Museum Studies, Graduate School of Arts and Science, New York University. Altshuler is the author of The Avant-Garde in Exhibition: New Art in the 20th Century and Isamu Noguchi; editor of Collecting the New: Museums and Contemporary Art and co-editor of Isamu Noguchi: Essays and Conversations. He has published numerous essays on modern and contemporary art and holds a PhD in Philosophy from Harvard University.
"Bruce Altshuler has compiled a second volume, following the award-winning Salon to Biennial, to plot the course of modern trans-Atlantic art history through pivotal exhibitions that have defined it. Rich in documentation hard to find elsewhere."—Kenneth Baker, The San Francisco Chronicle
"Useful as a reference source and pleasurable as a time machine."—Holland Cotter, The New York Times