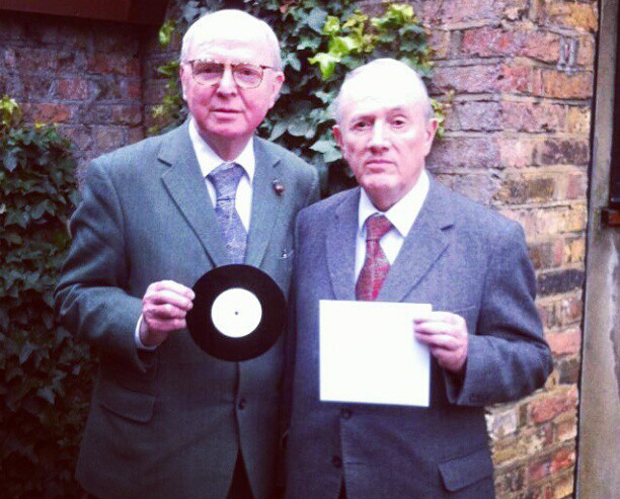 Gilbert & George, Ai Weiwei make record sleeves
The artists, alongside obscure designers, produce sleeves for the likes of Public Enemy and Elton John
It's always thrilling to see whether you can pick out works by a major artist from a field of images made by less well-known creators. London's Royal College of Art test London collectors annually, with their charitable RCA Secret sale, wherein hundreds of both obscure and well-known artists produce postcard-sized works for sale at the uniform price of £45.
This month's Secret 7" event, also taking place in London and timed to coincide with Record Store Day, works along similar lines. The organisers select seven songs by well-known recording artists, including Elton John, Hiam, Nas, Laura Marling and Public Enemy. Each of these is pressed onto 100 7" vinyl singles. These 700 singles are in turn slipped into 700 paper covers, each adorned with a different design, some by well-known artists, such as Ai Weiwei and Gilbert & George - contributors to this year's display - others are produced by amateurs.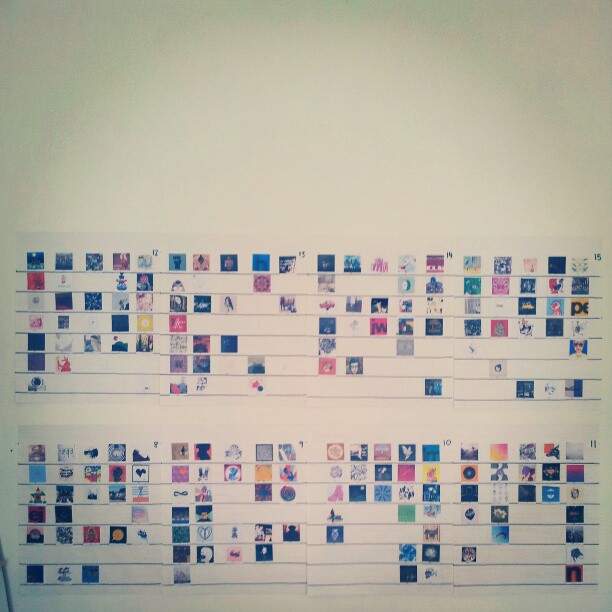 All the records go show 13 - 14 April in Downstairs At Mother, the large reception area of the London advertising firm, Mother, on Redchurch Street in East London. Then the works are sold off, on a first-come-first-served basis for £40 on 20 April; funds raised go to support Art Against Knives, a British charity set up in response to the 2009 stabbing of Central St Martins student Oliver Hemsley.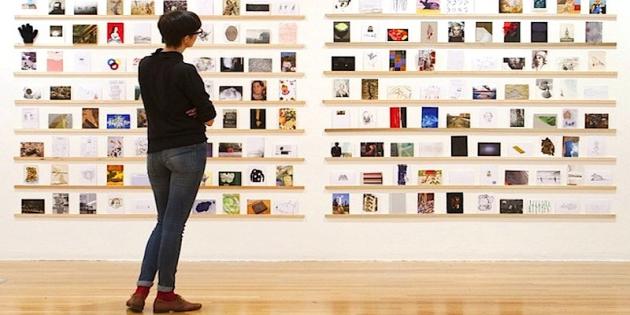 Buyers will only be able to find out which song they've bought and who designed their sleeve after they have paid. However, this does seem like a great way for would-be collectors to start their collection, while supporting a great cause. Find out more here; to sharpen your eye, a look at who produced what in this year's RCA Secret sale (we are particularly keen on John Baldessari's contribution). For more on one of Secret 7"'s big names, consider our Ai Weiwei book, and for further advice, order our new volume, Collecting Art for Love, Money and More.