Who's showing what at Art Basel Hong Kong
The art fair brings Eastern and Western works together, alongside a pulsing tower and a critique of local schooling
Just how Chinese is Art Basel Hong Kong? Like the island port and special administrative region itself, the Hong Kong fair is neither wholly East Asian, nor simply China's leading art fair. Having detected a growing interest in both contemporary art among Chinese collectors, and an enthusiasm for Chinese artists by international buyers, Art Basel bought out the local fair Art HK in 2011, and launched its inaugural fair in 2013, under the stewardship of the British-born director Magnus Renfrew.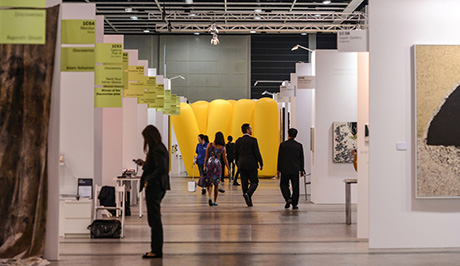 Since Art Basel made the buy, some commentators have questioned the reliability of Chinese art market sales stats, yet none have doubted the new fair's validity which, in its second iteration, previews for VIPs tomorrow Wednesday 14 May, opens formally on Thursday 15 May and runs until Sunday 18 May at the Hong Kong Convention and Exhibition Centre, drawing both big international names and highly regarded local galleries.
As with other fairs, Art Basel HK is compartmentalised: there's the main Galleries sector, with booths from 170 of the world's leading Modern and contemporary art galleries; insights, for galleries based in Asia or Asia-Pacific – a wide remit that includes Turkey, New Zealand, the Middle East and the Indian subcontinent – to show works by artists from these respective areas; Discoveries, where galleries present an exhibition of work by either one or two artists from their rosters; and Encounters, for huge sculptures and installations; as well as a dedicated film section.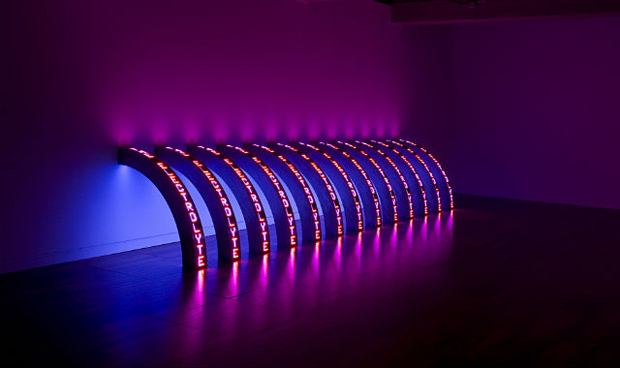 Pearl Lam Galleries will be showing in both the Galleries and Encounters section, with a huge installation in the latter by Hong Kong artist Morgan Wong; entitled Remnant of My Volition (Force Majeure) it "addresses the state of the 'One Country, Two Systems' policy in Hong Kong, and can be seen as a silent protest against the recent attempt to introduce the controversial 'moral and national education' to Hong Kong's school curriculum."
Pearl Lam will be showing a series of Chinese Abstract paintings, dating from the 1980s to the present, by such artists as Li Huasheng, Qin Yufen, Qiu Deshu, Su Xiaobai, Juju Sun, Yan Binghui, Zhang Jianjun and Zhu Jinshi; and, in a separate room, it will also display text works by US artist Jenny Holzer.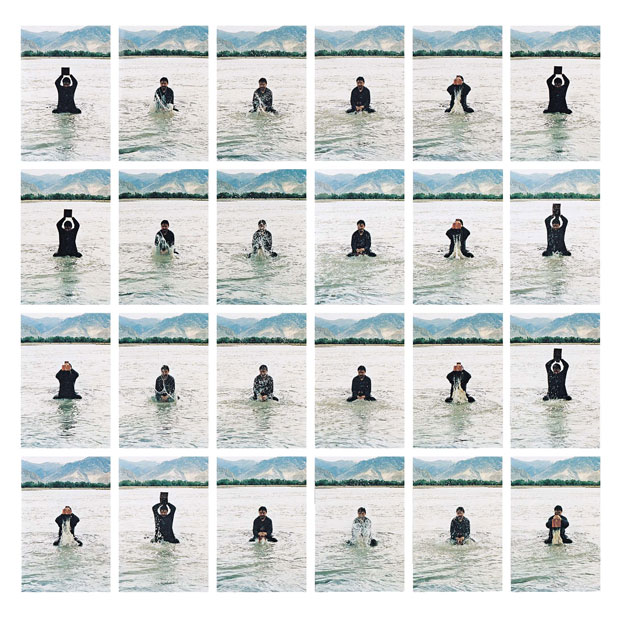 Pace, although an American gallery, has had a strong presence in China for some years, and will show both works by American painters such as Agnes Martin (Pace founder Arne Glimcher wrote an amazing book for us on Martin) and Chuck Close in its booth, as well as works by East Asian artists including Hiroshi Sugimoto and Song Dong.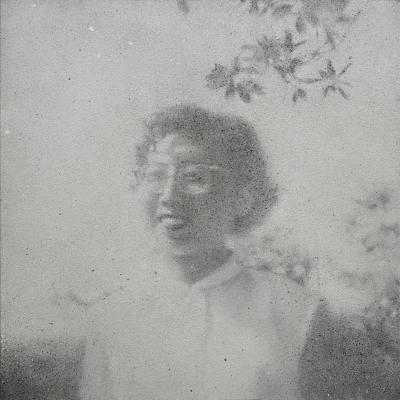 Hauser and Wirth will have works by Roni Horn, Paul McCarthy, Zhang Enli, and Takesada Matsutani in its booth. Look out for pieces by Constantin Brancusi, Andy Warhol, Tai Xiangzhou and Robert Indiana in the Paul Kasmin Gallery's stand; David Zwirner, meanwhile, will show Untitled (Bernstein 90-01), one of Donald Judd's famous wall-mounted stacks, as well as pieces by Oscar Murillo, and a new painting by Yayoi Kusama; and White Cube has art by Damien Hirst, Antony Gormley, Gary Hume, Eddie Peake, Cerith Wyn Evans, Zhang Huan and Tracey Emin in its stand.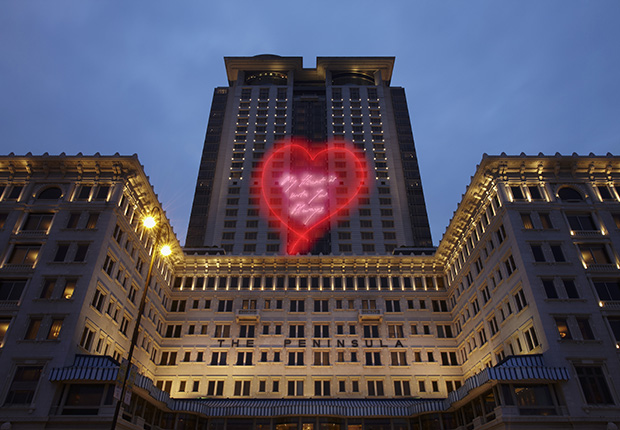 That's not the only appearance from Emin in HK this week. The British artist will also light up the Peninsula Hotel with a laser projection, My Heart Is With You Always. However, this public work will possibly be overshadowed by Art Basel's public commission from the Berlin artist Carsten Nicola. Entitled Alpha Pulse, this audio-visual installation will illuminate the entire façade of Hong Kong's 490 meter-high International Commerce Centre each evening during the fair's run, with a pulsing light pattern, enabling all those island residents unable to make it into the convention centre to take in a little of the art.
For more, go here. Prospective collectors should read our guide, Collecting Art for Love, Money and More; for a richer understanding of China's artistic trends and traditions, pick up a copy of The Chinese Art Book; and if you're keen to see little more of HK, don't forget to download the Wallpaper City Guide.