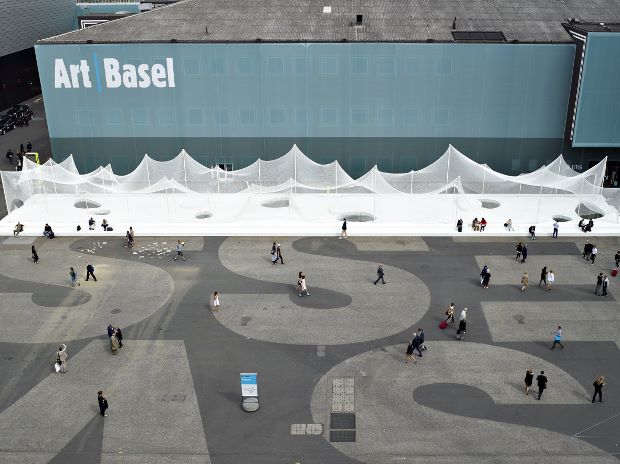 What's hot at Art Basel?
Warhol, Ruby, Nauman and Richter, are snapped up by collectors at the world's biggest contemporary art fair
How's business at Art Basel? In a word, Brisk! So brisk in fact that that billionaire Steven A Cohen missed out on his favoured purchase, an Ad Reinhardt abstract painting offered for sale by David Zwirner. The American hedge fund manager, Zwirner told Bloomberg.com, came "a minute too late," to get the work, which went instead, to a European collector for around $10m within the first hour of the fair's preview day.
Zwirner also sold one of Jeff Koons's polished stainless steel sculptures, Dolphin (2007-13) for $5m to an Asian collector, and a 1990 Bruce Nauman sculpture Andrew Head/Andrew Head Stacked for $3.2 million.
High numbers indeed, though these weren't biggest amounts paid on the fair's opening day, on Tuesday. New York gallerist Per Skarstedt sold Andy Warhol's 1986 self-portrait in a fright wig for about £35m to an American collector. "We gave them 15 minutes to decide," Skarstedt told Bloomberg.com. "This is the closest you come to an auction house as a dealer."
One gallerist, Angela Westwater said the first 30 minutes of the fair "was like the running of the bulls".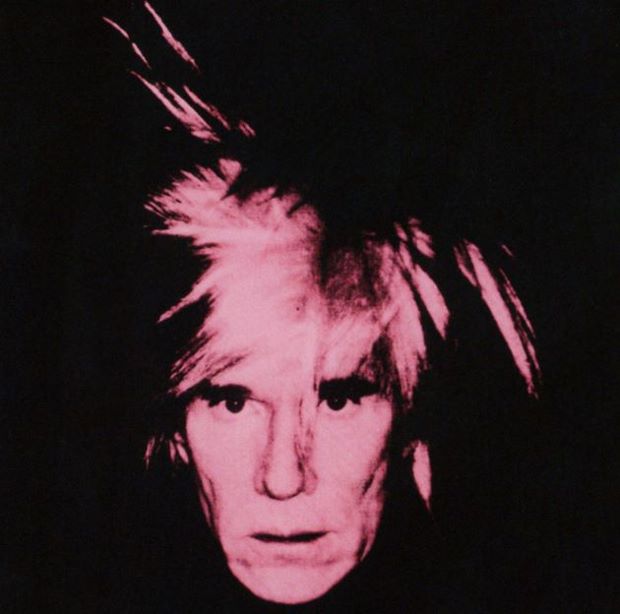 Among the younger artists, Sterling Ruby drew a great deal of interest. Artinfo.com reports that his gallery Spruth Magers sold the 2014 fabric work, BC (4805) for $245,000 within minutes of the 11am opening, while White Cube sold Zhang Huan's painting Grand Canal for $1.8 million.
Elswhere, Domonique Levy Gallery sold Gerhard Richter's Abstraktes Bild (1997) for over $6m; Hauser & Wirth sold Paul McCarthy scatological WS, Dior (2014) painting for $950,000; and Mitchell-Innes & Nashsold Anthony Caro's glass, bronze, and steel work, Display (2011-12) for just over $100,000.
Great figures, even for Basel. But how long can it last? The Art Newspaper offers a few wise words in its interview with the German collector and academic Harald Falckenberg. Published in their daily Basel paper, Falckenberg counsels against shorting on the so-called art market bubble, pointing out that a whole lot of ancillary spending now props it up.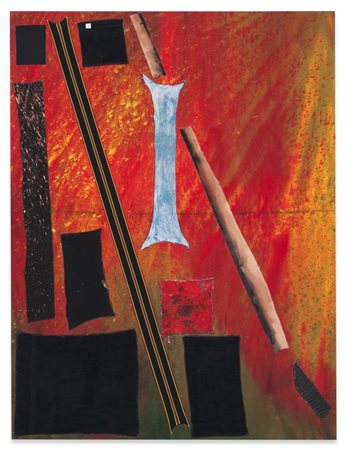 "Again and again, the media report on new record prices for art," Falckenberg reasons. "Of similar or maybe even greater importance is the sponsorship of art by multinational companies. Volkswagen and BMW - just two examples - have long-term contracts with MoMA and Tate Modern to increase the value of their products. Alongside the showbiz celebrities and star athletes, art has become a third avenue to for promotional choices," he goes on. "The set-up is perfect and would not work without stars and top prices. That's why the oft-cited art bubble won't burst, provided, naturally, that the whole system will not collapse."
And while it might not have the glamour of Cannes or the World Cup, Basel is a solid way-station on Falckenberg's third avenue. Find out more about this year's fair, which runs until 22 June here; and for greater insight into how the market functions, invest in a copy of our book Collecting Art for Love, Money and More.