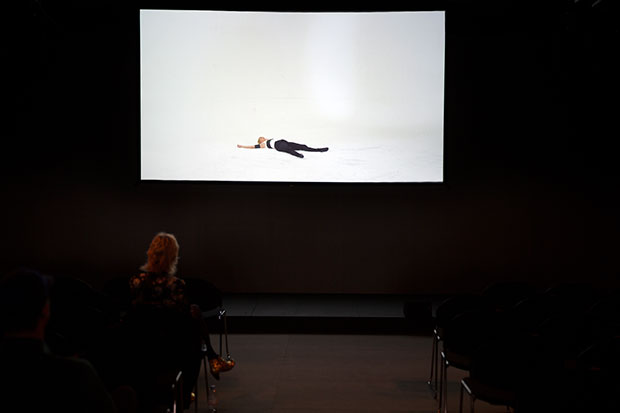 Phaidon's Frieze interviews – Cally Spooner
The artist explains how she turned dreadful corporate jargon into a musical for her Frieze Film commission
"I don't want this interview to say I love adverts," says the British artist and filmmaker Cally Spooner. "But you can 'read' a lot about the world through them." Nor does she adore the kind of manipulative corporate language so common in the workplace today. "Rather I'm just trying to look at workplace communications and ask why it works, why it can be made to make people do things."
Taking these two lowly forms - which, we're happy to reiterate, she doesn't like (got it?) - Spooner has created canny musical and visual accompaniments at Frieze Art Fair, currently in full swing in Regent's Park, London. A series of commercial-style trailers for her forthcoming film, And You Were Wonderful, On Stage, will be screened at the fair as part of Frieze Film.
Meanwhile, as part of Frieze Sounds in the complementary car service, VIPs will be able to listen to The Ballad Of Work, the film's theme song, a choral arrangement of instructions between employer and employee. Read on to discover how Katie Perry, Lance Armstrong, the French philosopher Bernard Stiegler and the NSA's Prism program informed this year's screenings.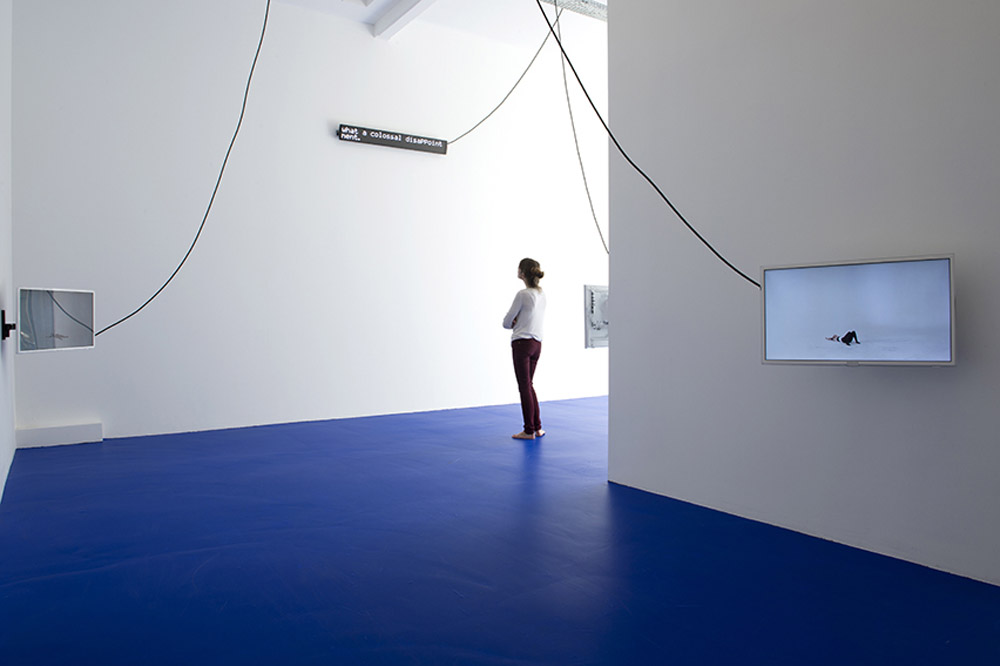 How did this project came about? The project is a series of very short adverts, for a larger film I will be making next year. The larger film will be called And You Were Wonderful, On Stage, and it began its life as a live production at the Stedelijk Musuem in 2013, and which subsequently toured to Performa 13 and  Tate Modern. It's a project that's trying to think about the 'making of technical language', borrowing from [French philosopher] Bernard Stiegler, who has written on 'technics', as a type of prosthetic and a pharmakon, something that is both curative and destructive, which we typically depend on to move beyond that which we could achieve unaided.  From this I've been thinking about cases where a performance in the media could constitute a moment of technically enhanced 'live' performance…
Can you give us some examples? Beyoncé lip syncing at Obama's second presidential inauguration, rather than performing live, and devastating fans and American patriots. Or Lance Armstrong's choice to take performance-enhancing drugs and then confessing via the chat-show medium of Oprah Winfery rather than simply saying sorry. those are a couple of examples. I had also been working for a media agency, on one of those projects where employee's are used as the  TV commercials for their corporation, getting a 'real life' face to promote their corporate image publically. Through this I was thinking about one's voice becoming infected by the voice of one's workplace, and how that could also constitute a technical dependency, or, likewise, how personal stories or aspirations could become technical material for the corporation you work for. I was also interested in the language the media agency were using to manage me and my output, so that I would work better.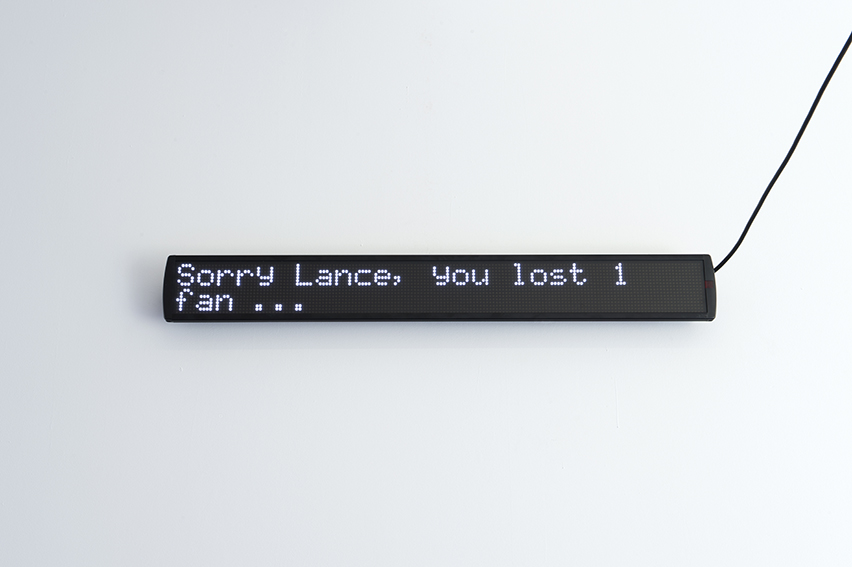 How about some examples of this jargon? 'It's in a great place'.  Or 'relevant assets in an organized way', when the 'assets' or the it's is a person or their private stories. They're the ones I find the most strange. I'm interested in the message behind it. I try to explore why, with post-Fordist labour, speech gets technical.
Why did you develop this into a musical? I wanted to think about how spectacle was literally being fabricated and emerging out of everyday language, which was being made to go to stage, to perform highly in the body of worker, and I wanted a form that could linguistically or acoustically represent that. So, in the live version of my musical, you have a chorus line of 26 women, who emerge from the body of an audience and who's language gradually becomes infected with jargon, sung as repetitive Broadway style songs. I work with music a lot; studying hooks or melodies that constitute affects and actions. Most often with Peter Josyln who is the composer of the musical. We have a good ongoing conversation about jingles and the songs that Magic fm play at drive time. And why they work.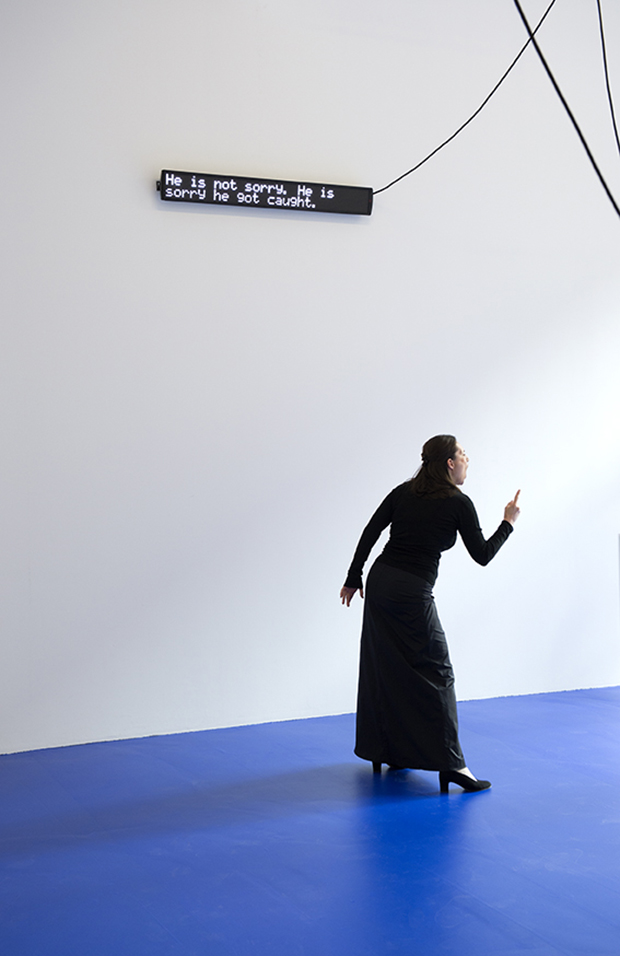 What sort of action will the viewer see on the screen? At Frieze there is a series of what I have been calling commercial interruptions. The 'commercials are all about 30 seconds long and they interrupt the rest of the programming in the auditorium at the fair. They are equally sketches for the pending film I'll be making; through them, I'm testing out the choreography and some of the dynamics that will take place in the actual film. What this amounts to is a group of hyper performing and also massively underperforming backing dancers. They are dancing the corrections being made to an employee's speech to make him 'ready' for camera, so he can become a TV commercial. The choreography, which is taken from and danced to a transcript, turns it into an agitated dance, really GIFF-like and twitchy, because of the constant minor corrections and improvements that he's being asked to make to his voice. Then I cut the dance to the drumming from Katy Perry's Roar, which simply becomes a device to draw people into the auditorium, but by time you get there the commercial is done and the dancers have usually already left the screen, or fallen on the floor.
It's undergone a lot of development though. We staged a piece at the High Line, with opera singers singing some of the language, but also words from a Twitter feed protesting the NSA's data collection program, and because that program was called Prism, the feed got mixed in with tweets about Katy Perry's new album, which is also called Prism. That's how a version of Katy Perry's song, Roar, played by a drummer, is paired with the dance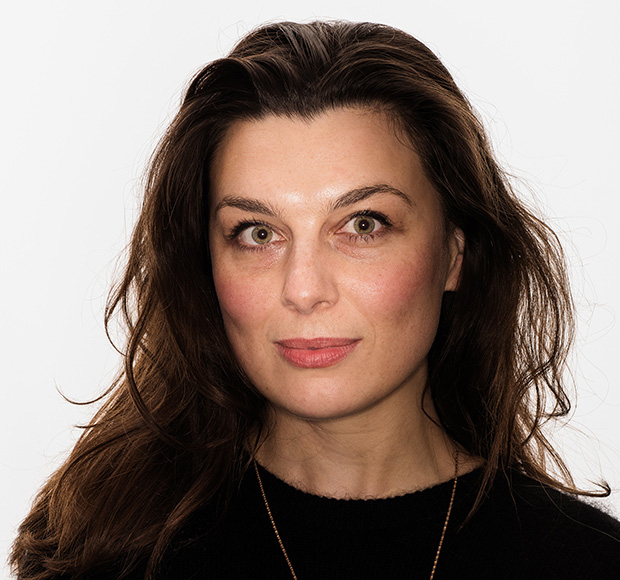 What's in the background of the clips?   <!--[if gte mso 10]>
<![endif]--> A white room; an empty environment.  Nothing really happens; the music and dance gives the impression that something is arriving, but actually nothing does, which interests me.  
Why? I think this non-arrival is interesting. Like, Nike ads can be so epic, they promise so much. This is the culture that we're presented with. It's not going anywhere. I want to introduce something into it that's more fragile or more impermanent; which doesn't exactly arrive like it says it could or will, but fails in a very different way to the Nike promise._
_
How do you squeeze all this into an art fair? Well, Frieze is really a big sales room, my films are not the main attraction, and these clips are an advert for a film that hasn't been completed yet. I actually want to make them a little hard to grasp.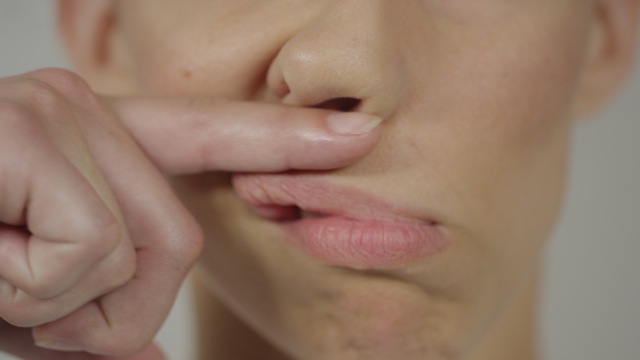 The Frieze Art Fair takes place 15 – 18 October in Regents Park, London. For more on brilliant contemporary artists such as Cally Spooner buy a copy of The Twenty-First Century Art Book. Read our interviews with more Frieze artists, curators, designers and collaborators here and don't forget we're offering 20% off all Frieze related titles in the shop until Sunday.