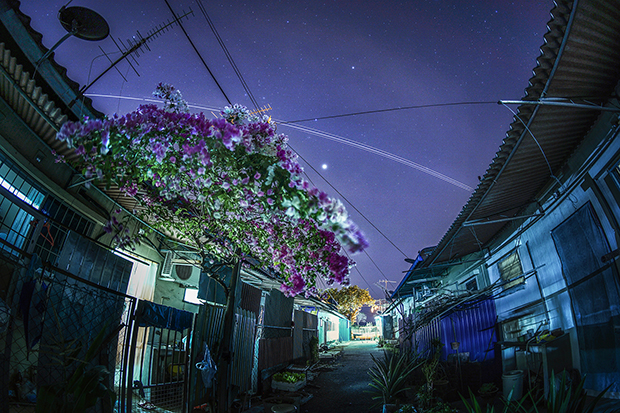 Why we love this award-winning photo by a teenager
Yong Lin Tan won Youth Photographer at the Sony World Photography Awards - we asked him how he did it
Anyone who still thinks fine photography requires top-end equipment should take a look at these images, created by a teenager on an inexpensive Single-Lens Translucent (SLT) camera. Yong Lin Tan, the 19-year-old Malaysian who won the Youth Photographer of the Year at the recent 2015 Sony World Photography Awards learned to shoot on his uncle's camera, before his mother paid for the entry-level model via an instalment plan.
He took the shot, Back Alley, in the alleyway behind his grandmother's house in Alor Setar, Kedah, Malaysia. The flower and tree, Yong Lin Tan explains have "been there for a decade, growing and flourishing with limited resources." He took the shot during Chinese New Year when the sky was at its clearest and the amount of light pollution the lowest.
Read on to discover how this young photographer might well go on to shape the way we view the natural environment in the years to come.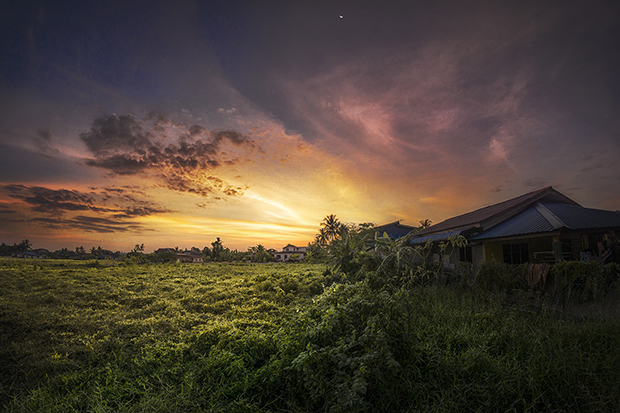 How did you get into photography? I've drawn and painted since I was a small boy, and I thought that photography could be another medium for me to create and express myself. I started to teach myself even before I owned my first camera when I was in high school. I was messing around with my family's compact digital camera. Not long after that I borrowed my uncle's DSLR to basically try out and actually shot some school events, just for fun.
In December 2012 my mother actually bought me a Single-Lens Translucent camera; we paid for it by signing the three-year installment plan, because we could not really afford it at that time, even though the camera we are looking at is one of the cheapest entry-level models. I was very grateful, and since then I started to indulge myself more in environment and landscape photography, shooting especially in my mother's hometown of Alor Setar, northern Malaysia.
What photos are you drawn to taking? Pictures of nature, environment and landscape, and sometimes people too. My family often bring me to visit my grandparents in Alor Setar during Chinese New Year and during the school holidays. Alor Setar is a place with lots of paddy fields, and going there definitely draws me closer to nature. I would like to deliver a message that sometimes the best things are around us, but we do not learn to appreciate them until they are lost, especially nature and the environment or someone close to us. I also experiment with the other genres such as portrait, conceptual, and street photography.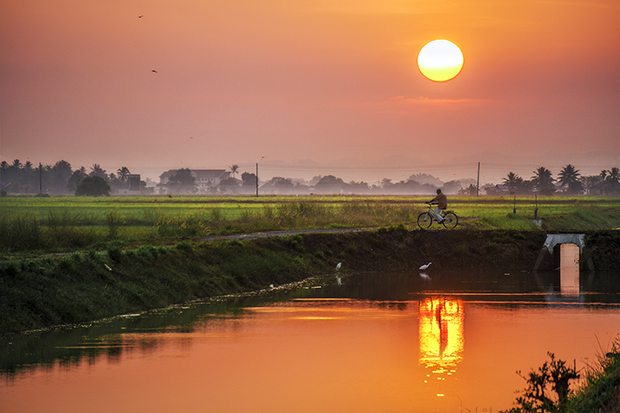 What are you currently working on? Several projects right now. One is actually a short environmental documentary film on palm-oil plantation in Malaysia that is basically my second short film. It is close to completion now. In terms of photography, I will continue to shoot in the paddy fields of Alor Setar during my holidays. I will shoot some conceptual photography too which I might enter into the Sony World Photography Awards next year, where I will be competing in the Open Category. Other than that, I personally wish to travel to the East Coast of the Malaysian Peninsula and even the Sabah and Sarawak in Borneo to explore, and maybe focus on some environmental issues or topics.
For more on the awards go here, to buy copies of the print go here, and for a greater appreciation of photography as a whole buy a copy of The Photography Book, here.