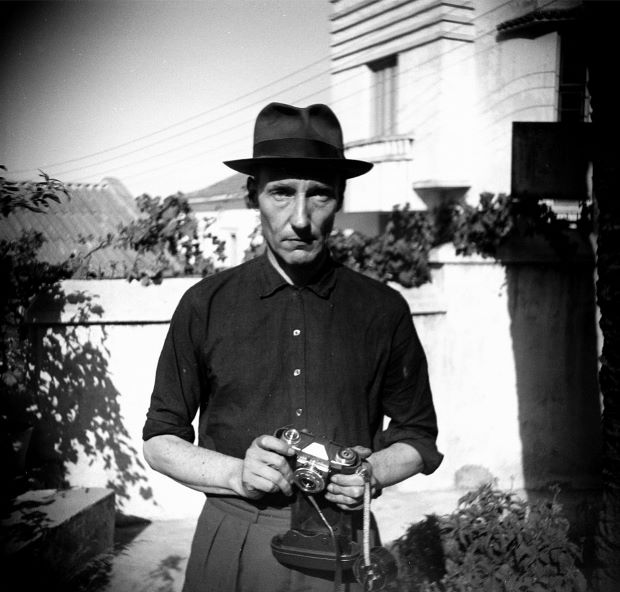 William Burroughs: artist, author, photographer?
A new show at London's Photographers' Gallery examines a less familiar side of the beat author's work
The Photographers' Gallery's new William Burroughs exhibition, Taking Shots, draws its title from one of the author's best-known books. "I drifted along taking shots when I could score," writes Burroughs in Junkie (1953), "I ended up hooked."
And yet when you read this line, photographic exposures aren't the first thing that come to mind. Burroughs was, famously, a long-term heroin user. He also adored firearms, shooting his wife dead in a drunken accident in 1951, and later creating a novel painting technique whereby he would place paint cans close to a canvas, and blow them apart with a shotgun.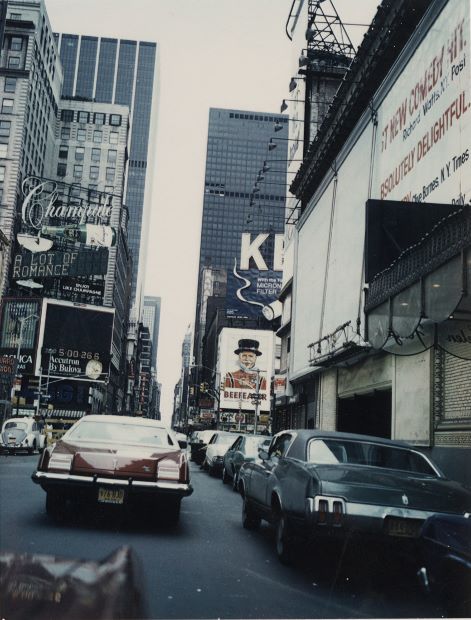 Photography wasn't his principle focus, yet he did express himself through the medium using some of the approaches he employed elsewhere. His cut-up technique – dividing works into small sections, then assembling, sometimes at random, into a complete piece – is apparent in these photographs. A sort of twisted autobiography, often prevalent in his books, is apparent here too; there are Burroughs selfies, as well as shots of his more famous friends, such as Jack Kerouac.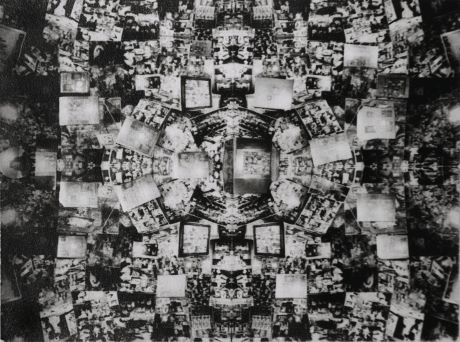 Burrough's peculiar beliefs in a kind of high-tech magic and mysticism, common to his film and sound recording works, is here also. As the Gallery's press statement explains, Burroughs believed in photography's powers to "disrupt the space-time continuum and to expand the viewer's perception of the physical world."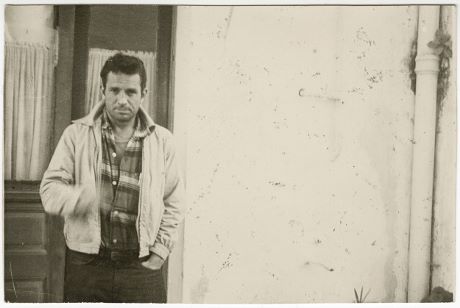 Yet photography was also a research tool for his fiction. In a 1976 interview with author J. E. Rivers, Burroughs said "I pay a lot of attention to photographs because of characters. I'll say, 'Well, that picture looks something like one of my characters', and I'll build up a composite picture of what a character looks like"
While these shots haven't the composure or clarity of, say, Ansel Adams, they certainly provide a stimulating insight into one of the 20th century's more innovative artists.
For more on the show, which opens today, 17 January and runs until 30 March, go here. For greater insight into fine-art photography, consider our Photography Today book and Volume III of our Photobook series. Buy them and other great photography books from the people who made them, here.