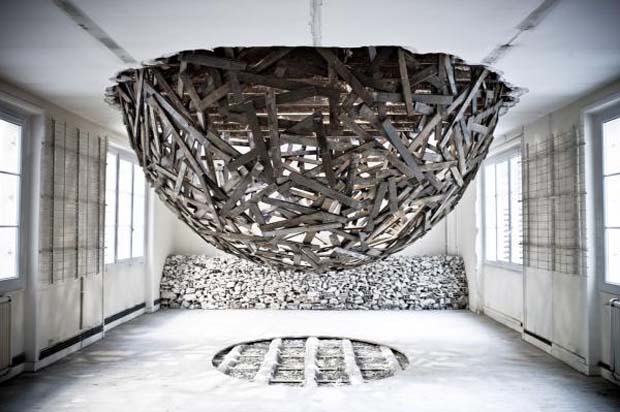 Warhol's favourite club turned into pop up gallery
50 graffiti artists are given the run of the Les Bains Douches club in Paris before it's developed into a hotel
It's true that most property developers would like to keep graffiti artists' work off their walls, yet an increasing number are beginning to invite them in. Les Bains, at 7 rue du Bourg-l'Abbé in the 3rd arrondissement of Paris was better known a few decades ago as Les Bains Douches, a 19th century municipal bath house repurposed in 1979 - with the help of a then-unknown Philippe Starck - as a rock concert venue and night club.
In its heyday, bands such as Joy Division and Simple Minds played the club, while the likes of Andy Warhol and David Bowie frequented the VIP room. The venue closed in 2010, largely due to structural problems brought about by some unauthorized demolition work.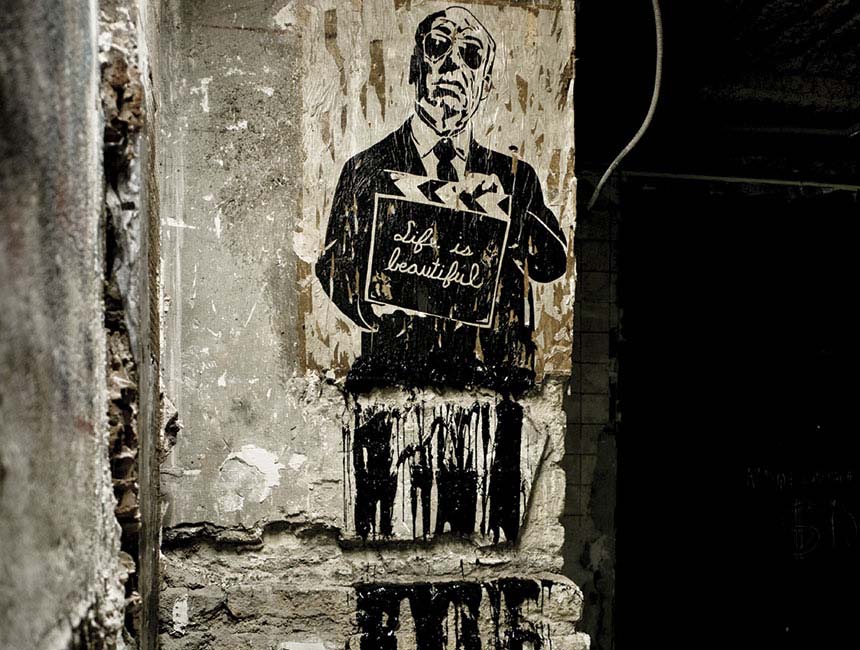 Later this year work will begin on turning the place into a boutique hotel. However, before the demolition team arrives, Les Bains' owner has arranged for 50 well-known street artists to take over the 3,000 sq m building, under the aegis of the Parisian gallerist Magda Danysz.
Thankfully, it isn't all Banksy stencils or wildstyle burners. While well-known Francophone street artists such as Mr. Brainwash and Invader have contributed signature pieces, the French artist Sambre has, in the style of Gordon Matta-Clark, cut a circular hole between the third and fourth floors, and installed a wooden sphere (a giant disco ball perhaps?) constructed from Les Bains' floorboards.
Thomas Canto, meanwhile, has filled a room with a web of monochrome panels and wires, like some Bridget Riley print brought to life, while Cedric Bernadotte wraps biomorphic tendrils around the old restaurant area.
View them all here; the residency runs until April. And for greater insight into what happens when art is let loose outside a gallery setting pick up a copy of Wild Art.