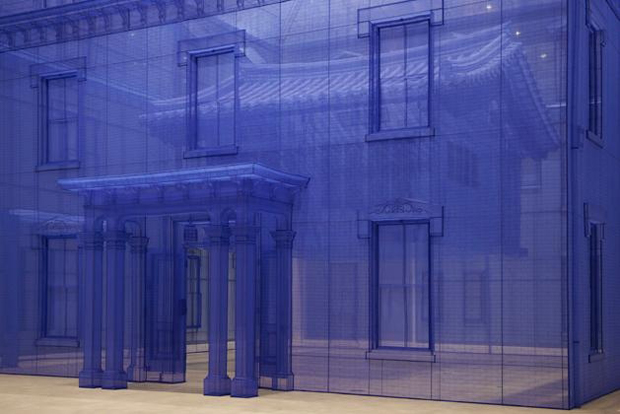 Do Suh Ho creates life-sized models of his homes
Artist's 1:1 polyester models inaugurate Seoul's new National Museum of Modern and Contemporary Art
The 20th century designer and architect Eileen Gray disagreed with her contemporary Le Corbusier about many things. Most vocally, she dismissed Corbusier's assertion about a house being a "'machine for living in." Instead, she said it "is the shell of man, his extension, his release, his spiritual emanation."
Gray passed away in 1976, yet her words seem to describe the brilliant Korean artist, Do Ho Suh's current exhibition, his largest ever, which also inaugurates the new National Museum of Modern and Contemporary Art (MMCA), Korea. In the notes for Home Within Home Within Home Within Home Within Home, Chuyoung Lee, Associate Curator at MMCA, characterizes Suh's view of a home "as one's intimate, 'clothing (skin)-like space," even if Suh has long since shed that skin.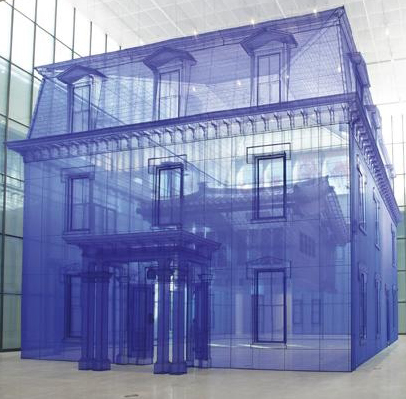 Home Within Home Within Home Within Home Within Home, at MMCA's new Seoul Box space, is an installation of two life-sized models of buildings where Suh once lived. The larger, outer one is a copy of the Rhode Island town house where he lived while studying at RISD in the early 1990s. The inner model, suspended inside this larger work, is a copy of the traditional Korean building where the artist grew up.
Suh made both from a light polyester material, more normally seen in traditional Korean summer clothing. "It was cheap and readily available, and I didn't want to give too much value to the fabric itself" the artist recently told Wallpaper*. Suh also used a 3-D scanner to capture the Rhode Island Building.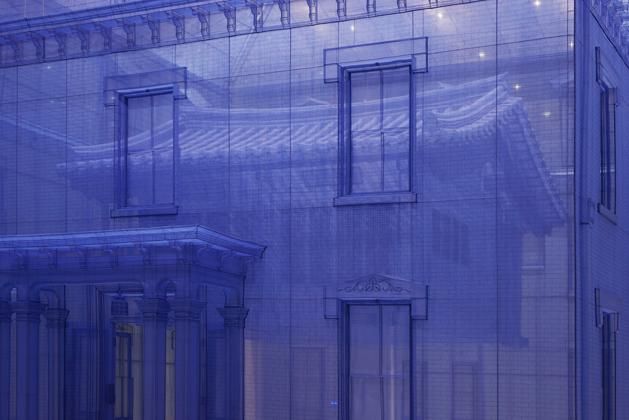 The outer work is large enough for visitors to walk into, and yet gallery goers might wonder at the title, while they wander around. The First two 'homes' described in the title are obvious, yet the remaining "homes" are less apparent.
Visitors should, of course, bear in mind that the work is being shown inside the Seoul Box, inside the new museum, which is, of course in the Jongno-gu neighbourhood of the capital, Suh's home town.
For more on this go here. For further insight into life-sized art, unencumbered by gallery walls, take a look at our great book, Wild Art. Buy it, from the people who made it, here.