Shore and Parr meet Phaidon Club members
Two stellar names in the photography world host special talks in London and New York
Our Phaidon Club members were treated to two very special talks by huge stars of the photographic world at events in New York and London this week.
On Tuesday night, From Galilee to the Negev author Stephen Shore was in conversation with New Yorker and Phaidon writer Jane Kramer at the Core Club in Manhattan. 40 very happy people packed the club and pretty much all of them went home with a signed copy of Stephen's new book. A beautiful thing to cherish (and, it must be said, a great investment).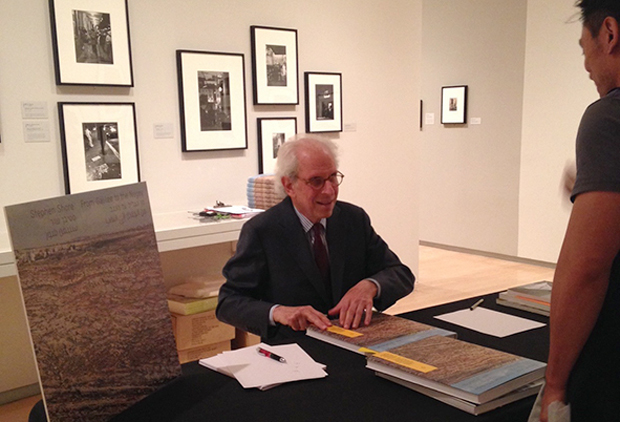 The following evening Shore was in conversation with Jeff Rosenheim, Curator of Photography at the Metropolitan Museum of Art, at a sold out event at the International Center for Photography (ICP). Lucky audience members were entered into a raffle to win a copy of our new book Photography Today. The event was filmed and we'll be bringing you a cut of that on phaidon.com next week.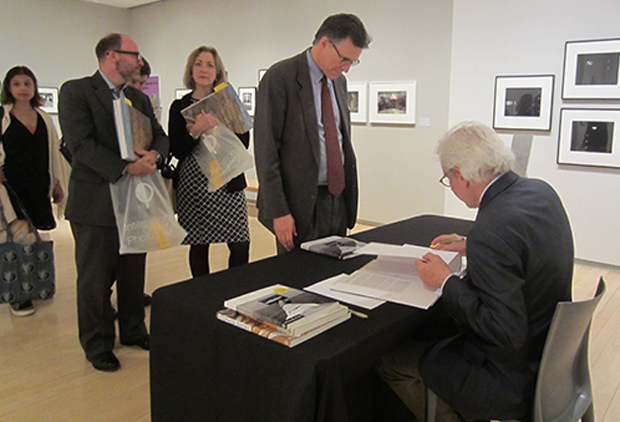 Over in London, it was the turn of The Photobook: A History Volume III author Martin Parr who appeared with photojournalist Paul Lowe at a talk at the London College of Communication which drew 350 people.
The talk began with a presentation by Martin of his work featured in our new Parr monograph, and he discussed his various projects and the inspiration behind them. Once the presentation was finished, Paul and Martin discussed Martin's career, from taking his first photo through to his recent interest in filmmaking. That event was also filmed and we'll be bringing you a video of their exchange soon.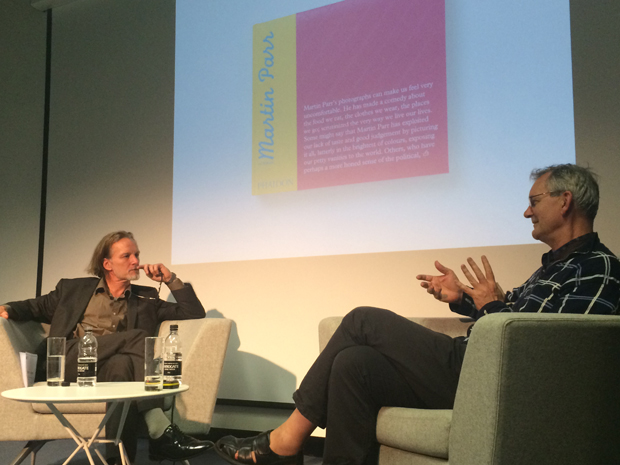 If you're wishing you could have been at these great events you really need to join Phaidon Club. And if you read these pages regularly and you're not already a member - seriously, what's taking you? You can join here. It's simple and quick and there's a world of rewards awaiting you when you do.
Once you've registered check the members area for details of where it will be. We have events going on all over the world in the coming months, so there's never been a better time to join. And once you've joined don't forget to check out Stephen's books in the store here and Martin's here. See you soon!