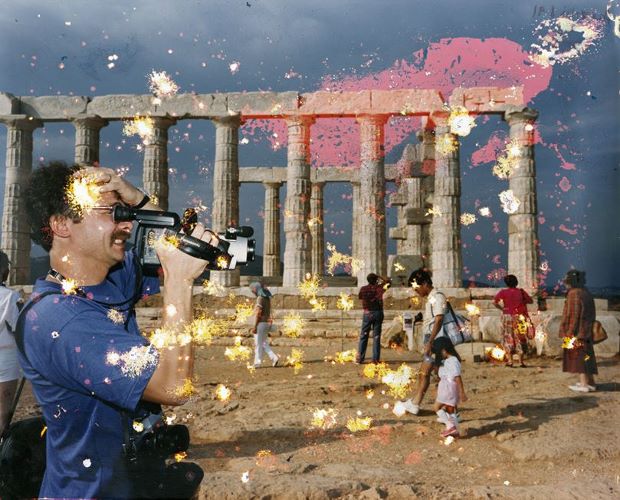 Martin Parr's Acropolis Now
The photographer collates his water-damaged prints of Greek ruins into a new online series
What is it about ruins? The Tate Modern's new exhibition delights in decaying buildings, photographers such as Matthew Brandt and Peter Hoffman wilfully degrade their photographic process to give it a corrupted, decadent feel, while the Italian duo Arianna Arcara and Luca Santese collect and display the abandoned photographs they have found in the deserted streets of Detroit.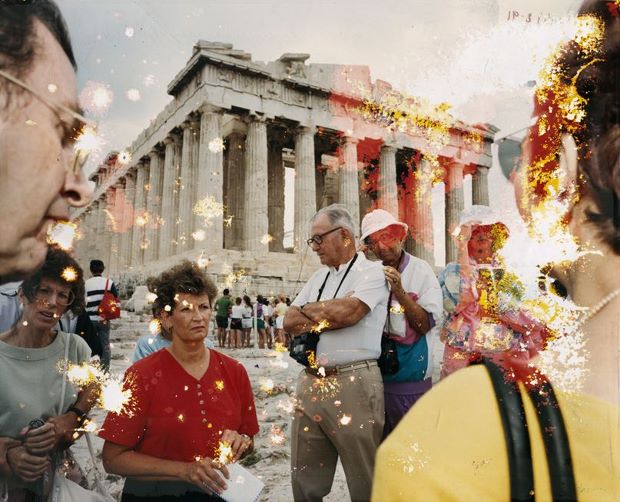 Martin Parr didn't alight on an especially unusual set of ruined buildings, nor did he wilfully damage his work, yet this series, hosted under the New Work tab of his website, is certainly in keeping with the crumbling spirit of the age.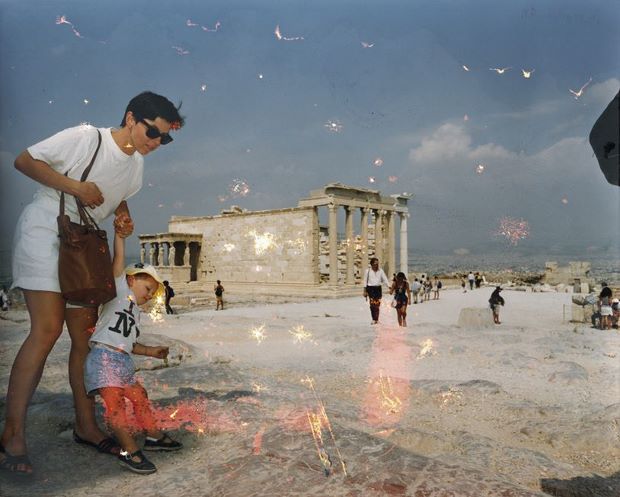 Dubbing his series Acropolis Now, he's scanned in a series of water damaged prints from a 1991 shoot in Athens, Greece. Though it was only shot only a couple of decades ago, the hair, clothes and gadgets appear to be from another age, while the affluent, easy-going Greek capital must feel as distant for the cash-strapped city's current inhabitants today as the antiquities themselves.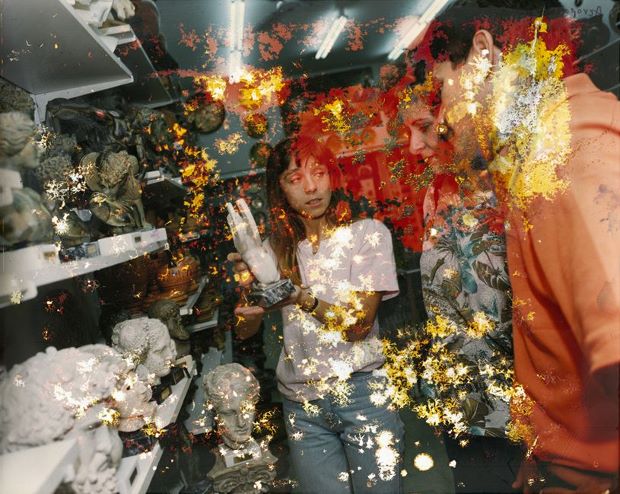 See the full series here. For our newly updated Parr Monograph, go here, and for greater insight into various photo series and publishing, take a look at the third instalment of our Photobook series, edited by Parr and his colleague Gerry Badger.