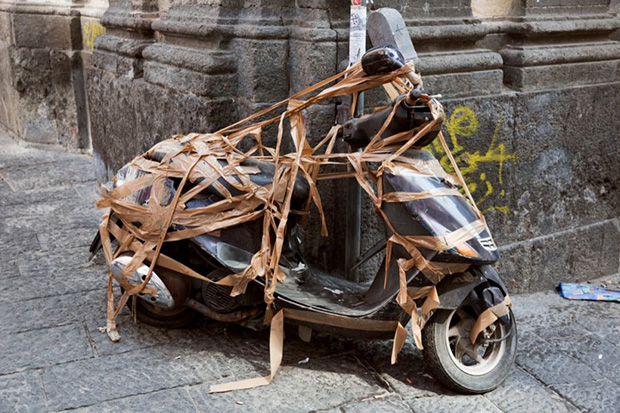 Martin Parr's Italian roadtrip
What happened when the Magnum and Phaidon photographer visited the Amalfi coast?
Why do we like Martin Parr's photography? Well, it's playful though a little dark, occasionally beautiful but a bit cheeky - rude, even. It's sometimes gritty, always cleverly composed and above all honest, if a little opportunist. But Ian Jeffrey, the author of our newly updated title, The Photography Book, perhaps grasps the essence of Parr's work when he writes that the British Magnum photographer is "adept at charting his own environment."
We often know a Parr picture when we see it, even though he's able to take such images in a wide variety of settings, from the United Arab Emirates to the Wirral peninsular in north-west England. Indeed, there's something British about his lensing of these shots, even if they're taken all over the globe. "British audiences, who greatly appreciate his pictures," writes Jeffrey, "are interested above all in the weather and in social variations – often just for the pleasure of recognition."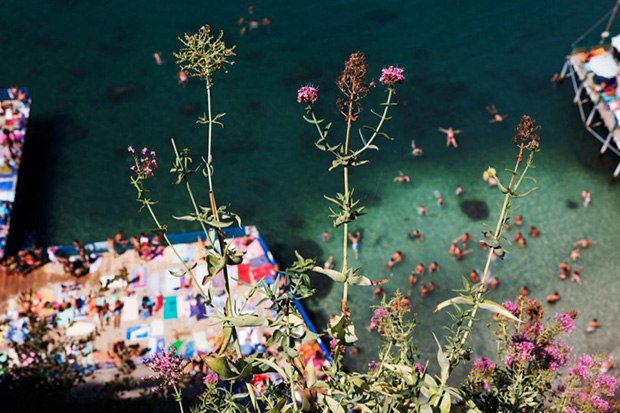 Social and meteorological concerns aside, he's also a great photographer of the material world, as Jeffrey explains: "Parr has always been attentive to physical ingredients, to foodstuffs, fabrics and the state of the pavements."
So what should we make of these southern Italian shots commissioned by Naples' Studio Trisorio, the region's leading contemporary art gallery? Trisorio, which has the photographs on display until the end of February 2015, has shown the Magnum photographer's work before, including his 1980s Last Resort series, taken in New Brighton resort in Merseyside, and a selection of shots taken around the world in the late nineties, called Common Sense.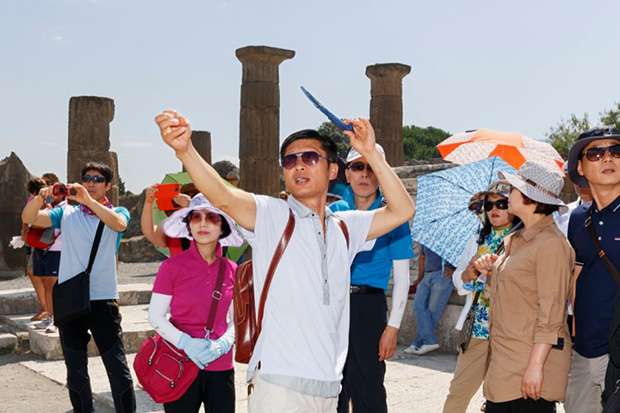 The beach scenes in this new series aren't so very different from the kind of images Parr has shot on the strands of Benidorm, beside Lake Garda, or on Uruguay's Punta del Este. Yet the world-renowned beauty of the Italian coast still comes through. Tourist parties still look awkwardly daft, as do tanned and bloated bodies lying on the sand; yet it's hard not to look at these pastel coloured boats bobbing of the coast of Capri (below), and find yourself charmed by the simple prettiness of the region. Proof, perhaps, of the uncomplicated aesthetic charm of Southern Italy, even when put through Parr's lens.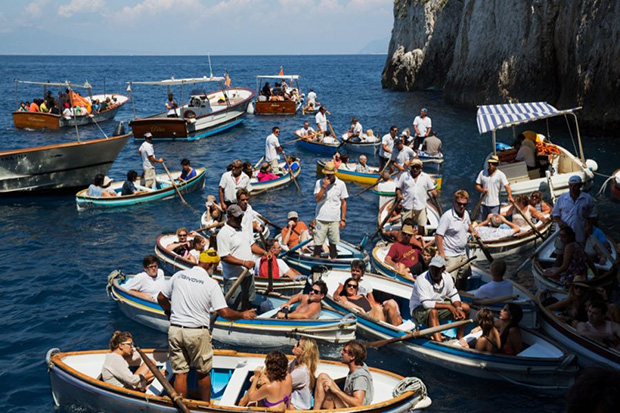 To see more of the great man's shots, take a look at our Martin Parr books here, and to learn more about him and other photographers, buy a copy of The Photography Book, here.