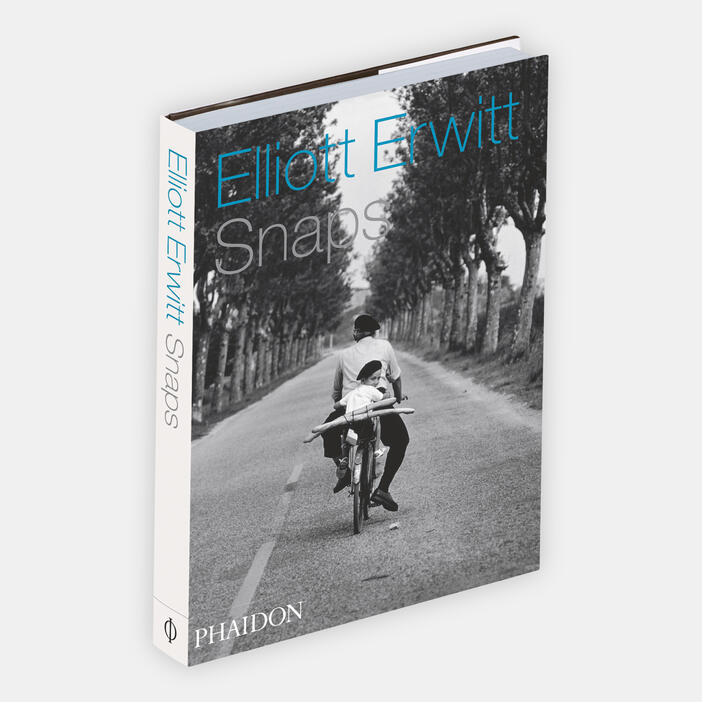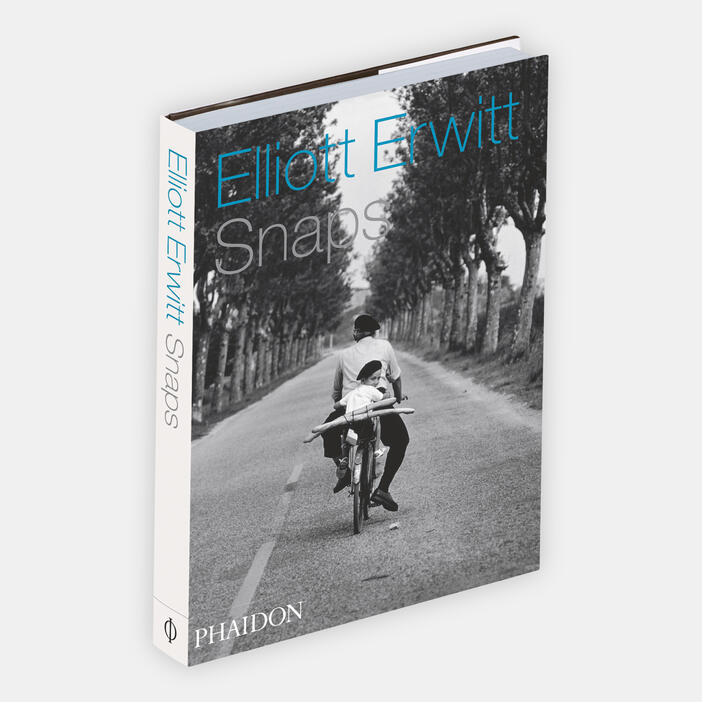 Elliott Erwitt: Snaps
Price AUD$59.95 Price CAD$49.95 Price £29.95 Price T49.95 Price USD$49.95
Phaidon's seminal monograph is now available in abridged format, creating an unparalleled introduction to one of our best-loved photographers. Combining Erwitt's most famous images of instantly recognisable figures, and his extraordinary gift for recognising the eccentricities of the ordinary,
Snaps
comes complete with introductions from Erwitt's close friends Charles Flowers and Murray Sayle, in a wonderfully personal collection of work.
Specifications:
Format: Hardback
Size: 270 × 190 mm (10 5/8 × 7 1/2 in)
Pages: 240 pp
Illustrations: 200 illustrations
ISBN: 9780714860695
One of the greatest image makers of his generation, Elliott Erwitt (b.1928) describes himself as 'a professional photographer by trade and an amateur photographer by vocation.' A member of Magnum since 1954, his camera has taken him all over the globe and his pictures have been the subject of many books and exhibitions worldwide. Artist and documenter, his work spans many traditions, subjects and approaches to photography.
"This tome shows that he hasn't lost any of the visual wit that makes one relish his pictures, while, at the same time, recognizing the melancholy that infuses any realization of the arbitrariness of existence."—Time Out
"An essential career-spanning retrospective that reveals Erwitt's unassuming wit, brilliant framing and deep humanity."—New York Post
"Haunting, absorbing, evocative and sometimes funny."—OK!
"Poignant and poetic."—The Herald
"Saturated with an irrepressible sense of humour and love of humanity. What else would you expect from a man obsessed with dogs?"—Colin Jacobson, Traveller
"[Erwitt's] photos reveal a joy in the peculiar playgrounds of human activity... His eye, modest, charming, graceful and forever peeled for the dazzlingly unexpected, has led his oeuvre being labelled by one commentator as the 'indecisive moment'."—World of Interiors