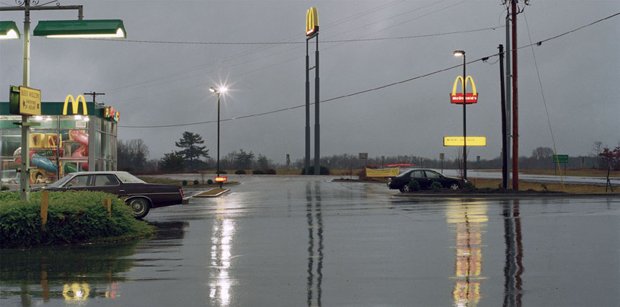 Phaidon's eye on the photography world 03.07.12
The US, UK, France, Czechoslovakia, Australia and Belgium all in focus in this week's round up
Martin Parr takes Atlanta Normally used to photographing the great British public or seaside towns, Martin Parr has turned his lens to the American Deep South. For a new exhibition Picturing New York/Picturing the South, the High Museum of Art in Atlanta has asked the Magnum photographer to document the area using his signature brand of humour and wit. Parr's natural curiosity for the smallest details makes for a unique look at everything from corn dogs and rainbow cakes to pawn shops and protesting Atlanta residents and is on show until September 2.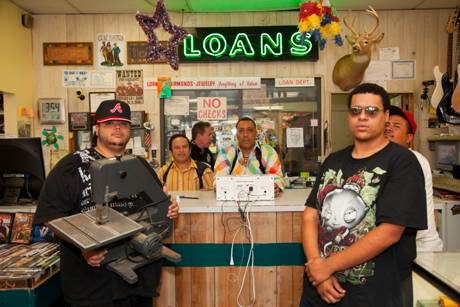 Inside/Outside Robert Koch Gallery in San Francisco brings together new and old photographs for a group exhibition exploring 'the window'. Intriguingly, the thin pane of glass has acted as a filter for big name photographers such as Dorothea Lange, William Henry Fox Talbot, Helen Levitt and Elliott Erwitt over the years as well as contemporaries such as Jeff Brouws, Michael Wolf and Brian Ulrich. Inside/Outside, until September 1, takes a look at how the window can prove to be a portal into the unknown.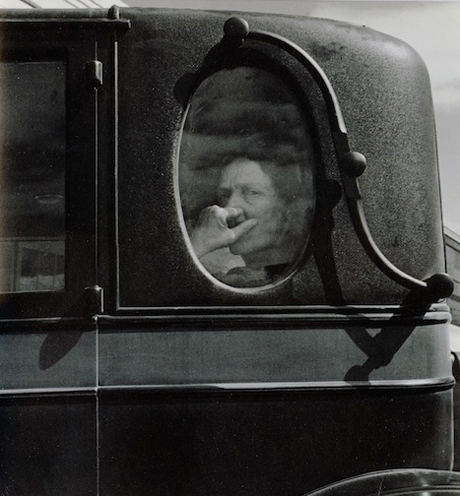 Magnum celebrates 65 years If you've been in Arles for the last few days preparing for Les Rencontres d'Arles which starts today, you may have noticed a few well known names walking the streets, taking the odd picture here and there. This is because the Magnum Photos annual meeting has been taking place. Normally held in Paris, the AGM has moved to the festival town in celebration of 65 years of the esteemed agency. And there's obviously many more to come as later today Magnum will be announcing the status' of its new members. Photographers such as Larry Towell and Alessandra Sanguinetti will be giving workshops and there will be screenings of work by René Burri, Elliott Erwitt, Cartier-Bresson and Raymond Depardon at the Théâtre Antique. Get all the information here.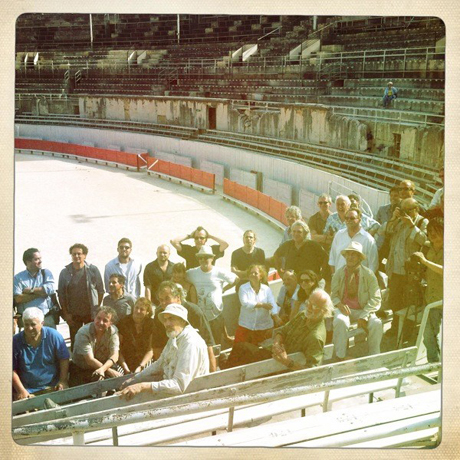 Homeland There are many places where you can feel 'at home', but there is really only one place that you can call home. Czech-born Antonin Kratochvil has had a lot of time to think this through as a photographer for the famous VII Photo Agency travelling to places as far away as Haiti, the Galapagos, Burma and Puerto Rico. Despite his relocations, the place Kratochvil calls home will always be the Czech Republic: "It's a combination of smells, sounds, food. Every country has a different smell," he says. Through his exhibition Home/Domovina at Leica Gallery Prague until September 9 the VII photographer takes a look at what it means to live without a home.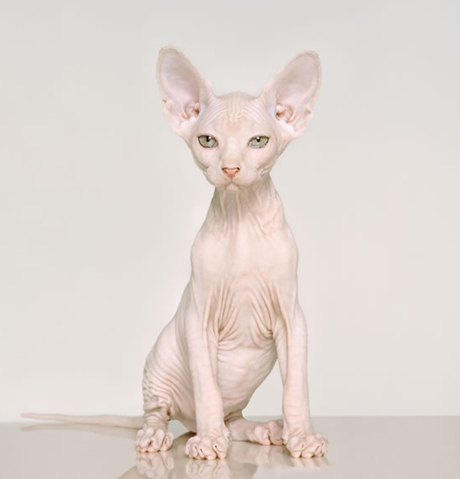 Sydney gets hijacked Australian and British society is shown at its best (and occasionally worst) in a show which includes 25 photographers from opposite sides of the globe. Hijacked III at the Australian Centre of Photography in Sydney takes in all aspects of modern photography from constructed portraits of seemingly naked cats by Petrina Hicks and photographs caught in the moment by Maciej Dakowicz to collages by Christopher Day and Milinda Gibson.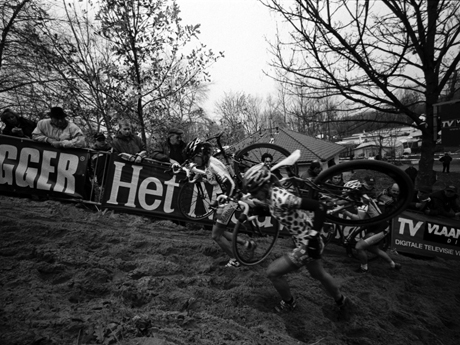 Le Tour de App If you're not up to speed with the latest stage of the Tour de France and don't know your Alpe d'Huez from your Col du Tourmalet there's plenty of apps out there to keep you informed and for photography enthusiasts The Collarbone is the one for you. As cycling becomes ever more design aware, co-founder of cycling clothing brand Rapha Luke Scheybeler and photographer and writer for The Times Camille Mcmillan have teamed up to design this magazine which is a cross between "a photo journal and sticker book". As well as experiencing the photography on your iPad there is also the opportunity to buy prints of the images directly within the app from £300-1000.
Kodak sues Apple Wired recently claimed that the iPhone is as revolutionary for portable amateur photography as the Kodak Box Brownie was in the early 20th Century and now, it seems, Kodak has finally woken up to that fact. Kodak is suing Apple to stop it selling patents for previewing photographs on LCD screens the two companies worked on back in the 1980s. The dispute highlights Kodak's ever so slow transition into digital products having neglected its initial research and experimentations with the first digital cameras over 30 years ago. Kodak is trying to recoup the value of the patents as they form a significant part of the company's worth since it recently filed for bankruptcy.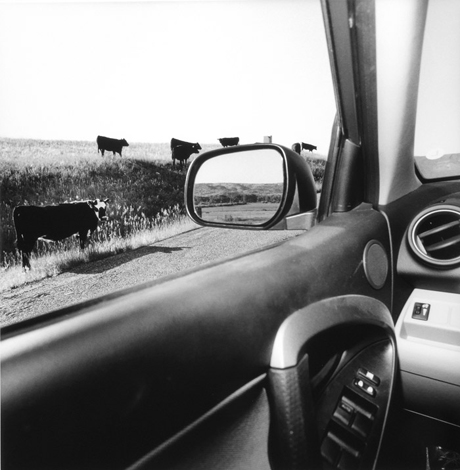 Lee Friedlander's road trip Stephen Shore is not the only photographer fascinated with the wide expanse of open roads the USA offers. Another master photographer, Lee Friedlander, who began photographing in the 1950s has spent the last decade documenting the eccentricities and bold landscape of the United States. America by Car at Det Nationale Fotomuseum in Copenhagen until September 1 features 192 black and white photographs taken by Friedlander through the windows, side and rearview mirrors of rental cars as he travelled across the country taking in mountains, the big city, motels and, of course, the open road.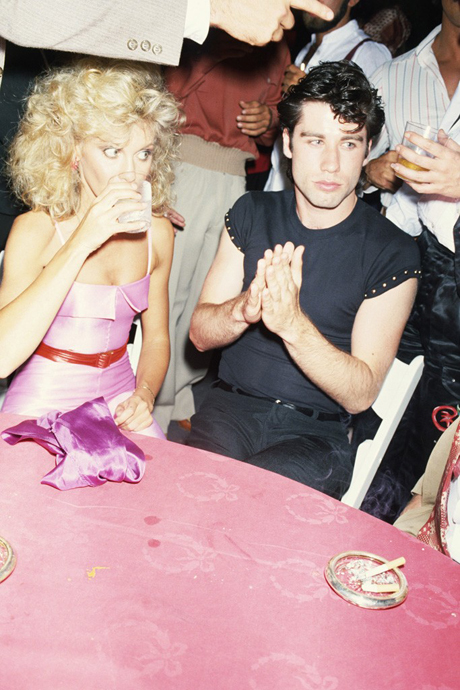 And finally … Brad Elterman - whose Factory 77 is currently showing at Kana Manglapus Projects in Venice Beach - spent much of his teenage years photographing the people he hung around with on Hollywood's Sunset Strip, except they just happened to be rock stars. Always carrying a camera and always appearing bright as a button (unlike some of his subjects) meant that he was able to take intimate photographs that rarely existed in a less papped celebrity world. "My concept was that, if executed properly, paparazzi-style photography could be iconic and elegant," he says. "The action, fashion and the rawness is what fills celebrity and fashion pages these days. The red carpet is boring and such a blatant hard sell. A photo of a celebrity wearing Chanel walking in SoHo can be gorgeous imagery, and it is the real deal."