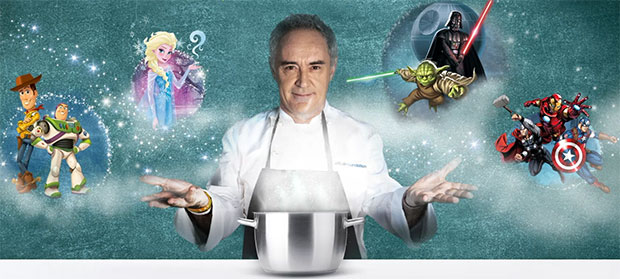 Ferran Adrià puts Disney on the dinner plate
The elBulli chef teams up with the entertainment giant to create healthy-eating content aimed at families
<!--[if gte mso 9]>
<o:DocumentProperties>
<o:Revision>0</o:Revision>
<o:TotalTime>0</o:TotalTime>
<o:Pages>1</o:Pages>
<o:Words>76</o:Words>
<o:Characters>436</o:Characters>
<o:Company>Phaidon Press Ltd</o:Company>
<o:Lines>3</o:Lines>
<o:Paragraphs>1</o:Paragraphs>
<o:CharactersWithSpaces>511</o:CharactersWithSpaces>
<o:Version>14.0</o:Version>
</o:DocumentProperties>
<o:OfficeDocumentSettings>
<o:AllowPNG/>
</o:OfficeDocumentSettings>
<![endif]--> <!--[if gte mso 10]>
<![endif]-->
Is the brilliant Spanish chef Ferran Adrià preparing to join the likes of Mickey Mouse, Spider-Man and Luke Skywalker?
The innovative elBulli chef chef has struck a deal with telecoms provider Telefonica and the entertainment giant Walt Disney to produce a new multimedia, healthy family-cooking entertainment offering. The venture, called "Te cuento en la cocina" or "I tell you in the kitchen", will include a dedicated website, an app, as well as videos and other offerings.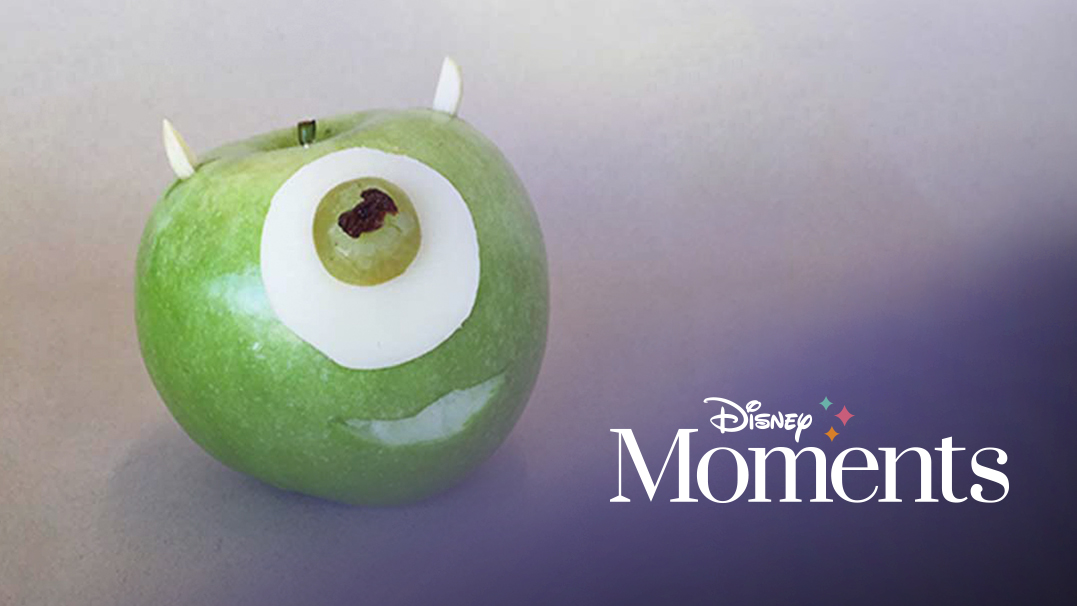 The chef is said to have has come up with over 60 recipes inspired by Disney chracters, including a Jungle Book juice drink, a watermelon sword for Captain Jake and his Neverland Pirates, and a decorated apple that looks like Mike Wazowski from Monsters Inc. All dishes are intended to improve familial eating habits. Can we expect Ratatouille inspired French offerings, Frozen desserts, and Finding Nemo seafood? Perhaps.
You can out more here, and for a more mature take on Adrià's innovative cookery, take a look at our Ferran Adrià books here.