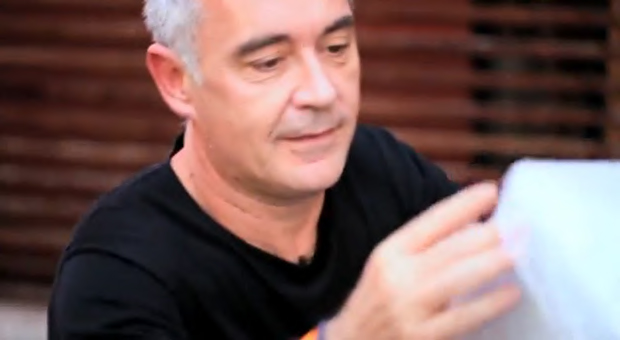 Ferran Adrià unveils elBulli masterwork in New York
elBulli 2005-2011 includes every recipe created during the last seven years of the world's greatest restaurant
It may have served its last diner a little over two years ago, yet elBulli's best and biggest course has yet to come. As Ferran Adrià, its erstwhile head chef and the man credited with transforming culinary practice, made clear at a press conference in New York today, the forthcoming elBullli 2005-2011 will reproduce the restaurant's famous catalogues, detailiing how it became the best restaurant in the world.
This incredibly detailed, seven-volume set, with a book dedicated to each year as well as a final volume outlining the restaurant's creative process is to be published next March and details Ferran Adrià's creative methods, extraordinary techniques and outstanding dishes while allowing possible the greatest and clearest insight into how he built a moderately parochial restaurant into a three-star gastronomic temple of pilgrimage.
As he explains in the video, below, the impetus to record the restaurant's every development came from his own desire not to repeat himself, and so continually innovate.
Yet, perhaps revealing a more service-oriented side to his character, the chef says he was also promoted to publish the set after a diner at elBulli said he needed "to understand the restaurant," Adrià explains, "and to understand, you have to study."
There's certainly a semester or two's worth of writing in here. The set itself is a beautifully produced object, as you can see in the footage below which records Adrià unwrapping his advance copy for the first time.
We'll be telling you lots more about this over the coming months. However, you can learn more about this important new release, register for pre-publication offers and receive a free elBulli magazine, by going here. For more on the books we've published with Ferran Adrià, go here. But before you do that, do sign up for our Phaidon Club to take advantage of great offers, events and reward points.