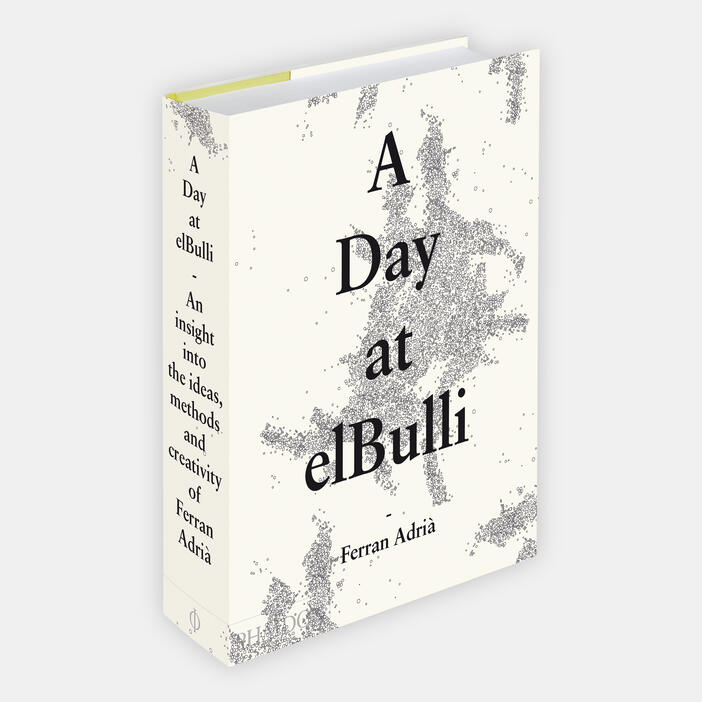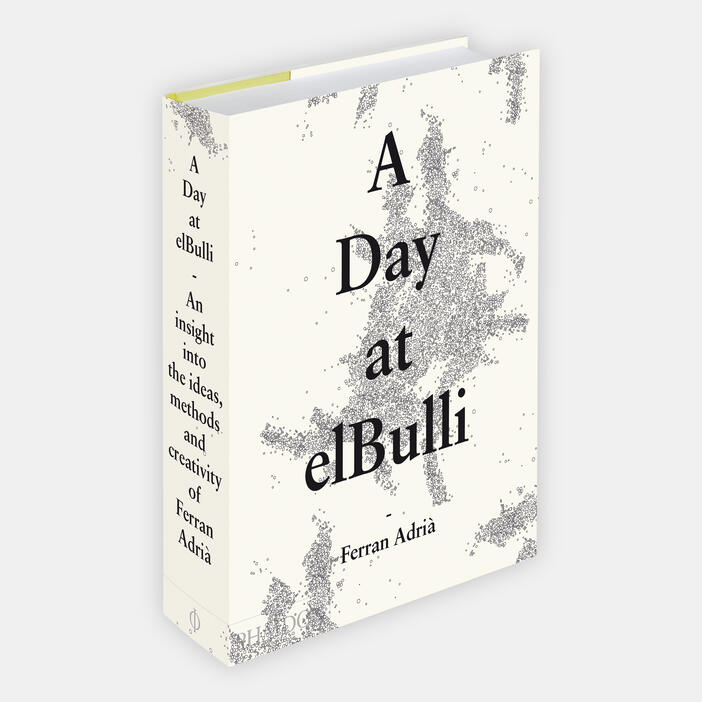 A Day at elBulli: An insight into the ideas, methods and creativity of Ferran Adrià
Price AUD$75.00 Price CAD$59.95 Price £39.95 Price T59.95 Price USD$59.95
A Day at elBulli: An Insight into the Ideas, Methods and Creativity of Ferran Adrià is an exclusive look behind the scenes at elBulli, the best restaurant in the world, and into the mind of Ferran Adrià, the most creative chef working today.
It is notoriously difficult to get a table, but for the first time A Day at elBulli opens the doors of the restaurant to everyone and documents hour-by-hour the painstaking preparations that take place every day. Illustrated with over 1,200 colour photographs, the book includes insights into the history of elBulli and into the life of Ferran Adrià, as well as recipes and diagrams that reveal the creative secrets behind the spectacular dishes.

A Day at elBulli provides a fascinating insight into the magical and rare experience of eating at elBulli.
.
Specifications:
Format: Hardback
Size: 290 × 214 mm (11 3/8 × 8 3/8 in)
Pages: 632 pp
Illustrations: 1100 illustrations
ISBN: 9780714865508
Ferran Adrià's recognized as the best chef in the world. His legendary talent, creativity and gastronomic innovations have inspired chefs and food-lovers around the world for many years, and make elBulli what it is today.

Albert Adrià shares the same passion for food and creativity as his older brother Ferran. He specializes in the world of pastry and is creative director of the elBulli workshop, where the pioneering culinary techniques that inform the spectacular thirty-course menu are developed.

Juli Soler joined elBulli as restaurant manager in 1981. He quickly brought the front of house service to a standard never seen before in Spain, and it is characterized by his warmth, generosity and professionalism.

"Gastronomically, aesthetically and emotionally honest."—The Sunday Times
"There is only one elBulli."—The Financial Times
"My meal there was quite simply the best of my life - the most intriguing, the most entertaining, the most delicious."—Observer Food Monthly
"The most influential restaurant in the world."—The New York Times
"The most acclaimed and influential [restaurant] of our time."—Time
"Extraordinary, theatrical and often downright bonkers food."—The Times
"This is just very, very good cooking: intense, and obtusely original...[elBulli] is a masterclass in the metaphysics of how, what and why we eat, while still being dinner."—A A Gill, The Sunday Times
"elBulli is a once in a lifetime event."—Observer Food Monthly blog
"A glance behind the scenes at a pivotal time and place in culinary evolution, this book will delight serious foodies."—Publishers Weekly
"The secrets of one of the world's great foodie shrines are at last laid bare... Gorgeous colour and black and white photos document action in the kitchens and workshop...This stunning work from Phaidon is the nearest many gourmets will get to elBulli... If only you could eat the book!"—Spain
"This might be my favorite chef-specific book, not because it's about such an avant-garde altar of a restaurant but because of the creative process described within. Truly inspiring."—Alex Day, partner of Proprietors LLC (Death & Co) and co-author of Cocktail Codex: Fundamentals, Formulas, Evolutions