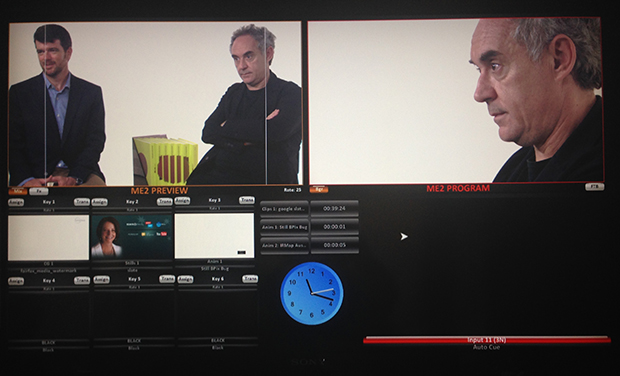 Ferran Adrià on cannibalism and creativity
The chef delights crowds, fellow chefs and Australia's media, as he winds up his promo tour on a high
We think the elBulli chef and founder Ferran Adrià is a fascinating interviewee, and so we're pleased to report, as the promotional tour for elBulli 2005–2011 our career-spanning seven-volume set, draws to a close, it's a view shared across the globe. During a five-day trip to Australia, the culinary pioneer delighted audiences and journalists alike with his creative insights and news of forthcoming plans.
He began in Perth on Sunday 6 April with a great Radio New Zealand interview and an afternoon event at the city's leading restaurant, The Print Hall. Introduced by the brilliant food journalist, Max Veenhuyzen, Ferran gave an excellent presentation, encompassing his career to date as well as his future plans for the elBulli Foundation.
He also told the Perth media about his secret passion for collecting hotel pens - "I must have near a thousand" – and made a few more professional pronouncements, arguing that, "more than techniques or styles, I think the most important thing about elBulli was its spirit. Freedom, risk and passion for cooking have been our watchwords throughout our history. It is now evident in many cuisines around the world."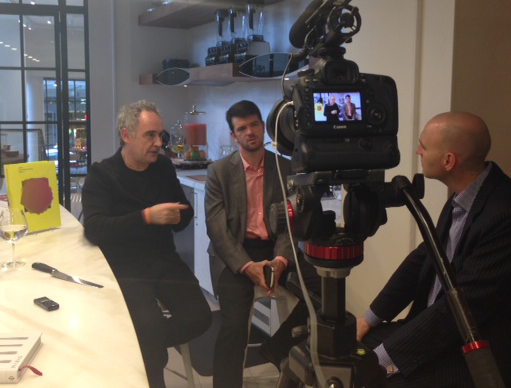 The following day he hopped over to Sydney, to the renowned Chinese restaurant Mr Wong's, for three back-to-back interviews. This was followed by an intimate event at the Williams-Sonoma store at Bondi Junction, where Ferran gave a talk to both culinary professionals and fans. Check out this interview with journalist Pat Nourse from Gourmet Traveller, Australia's premier food, wine and travel magazine, below, to learn how the only culinary rule that shouldn't be broken is probably cannibalism. Glad to hear that's off the menu.
Next stop Brisbane, where Adrià told the Brisbane Times that it was difficult to close elBulli, despite the restaurant having outgrown origins; "a restaurant with 70 people working for just 50 people to dine - that's not a restaurant anymore," the chef reasoned.
Ferran also helped launch the city's Good Food Month, a festival that showcases ingredients and producers from Australia's key food destinations. After lunch at the city's the Blackbird Restaurant, Ferran hosted an evening event at the Queensland Art Gallery.

On April 10, After a quick signing at Brisbane's Scrumptious Reads bookshop Ferran and co flew to Melbourne, to conduct interviews and meet local professionals at The Essential Ingredient in Prahran Market, before going onto the city's great Attica restaurant for dinner.
The following, final day of the tour, the chef gave a fantastic interview to both ABC PM radio, and Fairfax Media, before lunch at the Flower Drum Restaurant, and an interview with the Melbourne Review.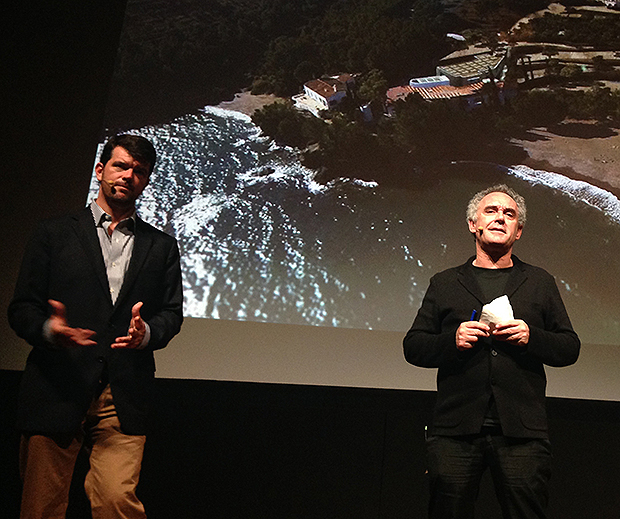 It's an honour to be involved with Ferran as he moves into a new phase of his career. Thanks to everyone who's helped, both in Australia and elsewhere. To learn more about the man who's changed the world's restaurant culture, take a look at our Ferran Adrià books, including the monumental elBulli 2005-2011.